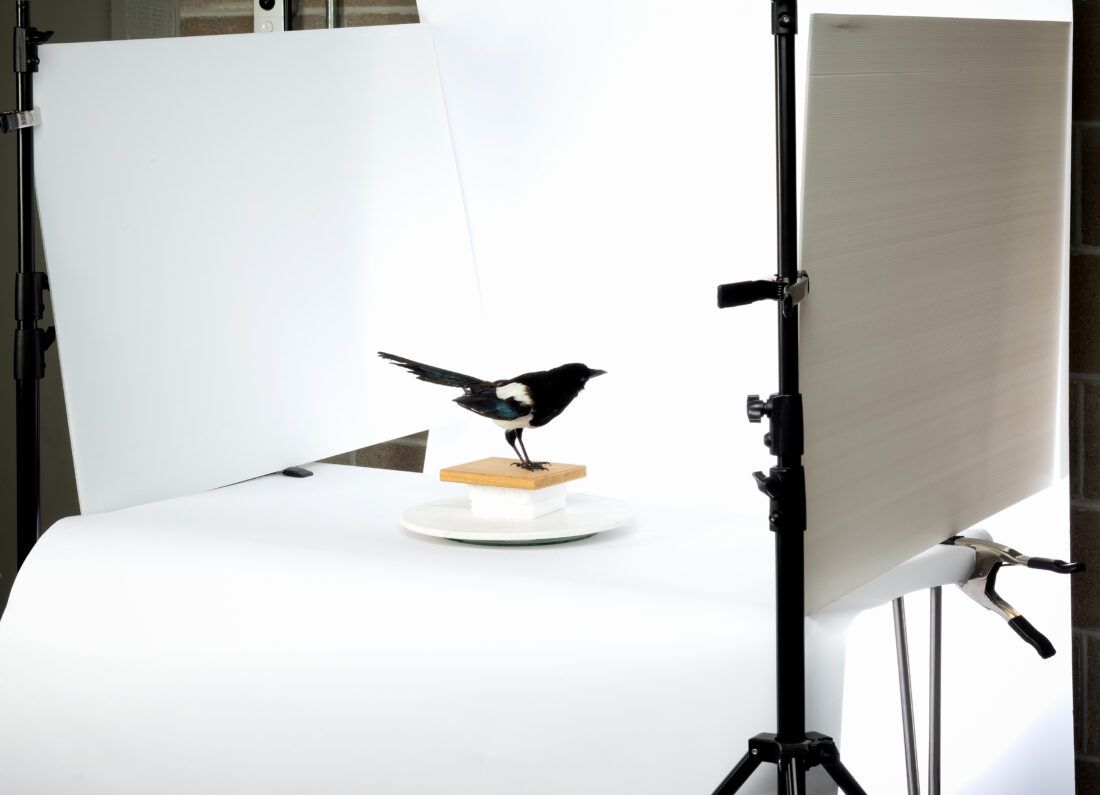 360 Stills Capture (say cheese)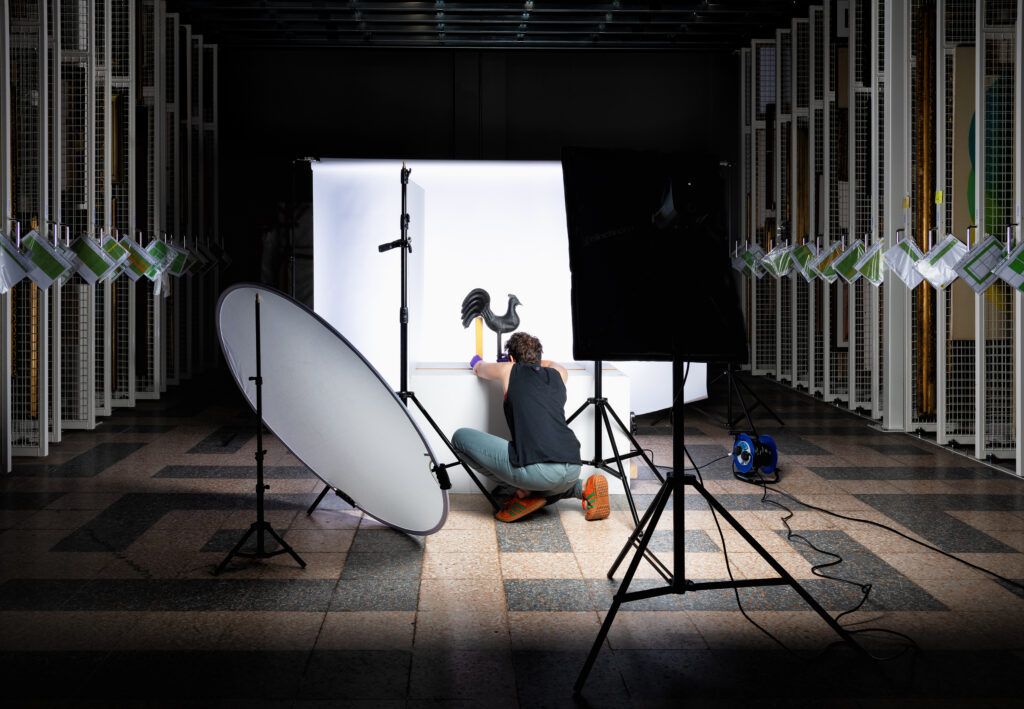 Temporary studio set-up for taking 360-degree images of the rotating weathervane in the Steeple story.
Digital interpretation in museum displays allows us to enhance the visitor experience and offer many possibilities to make the content more enjoyable and accessible. We are currently working to digitalise objects and present some of them as videos enabling visitors to view the objects from every angle.
Specialist equipment for this work can be expensive, so we opted to improvise by sourcing a rotating cheeseboard to help photograph our taxidermy collection. Marking out 10-degree increments around the turntable, we took a still shot at each turn and then stitched the images together with video editing software. For other objects such as the weathervane and Cockerel, we repurposed an object transport crate packed with foam to keep the rotations steady.
It has been fun to see the objects come to life in this way and we hope that our visitors will enjoy it too.
Now, anyone for stilton?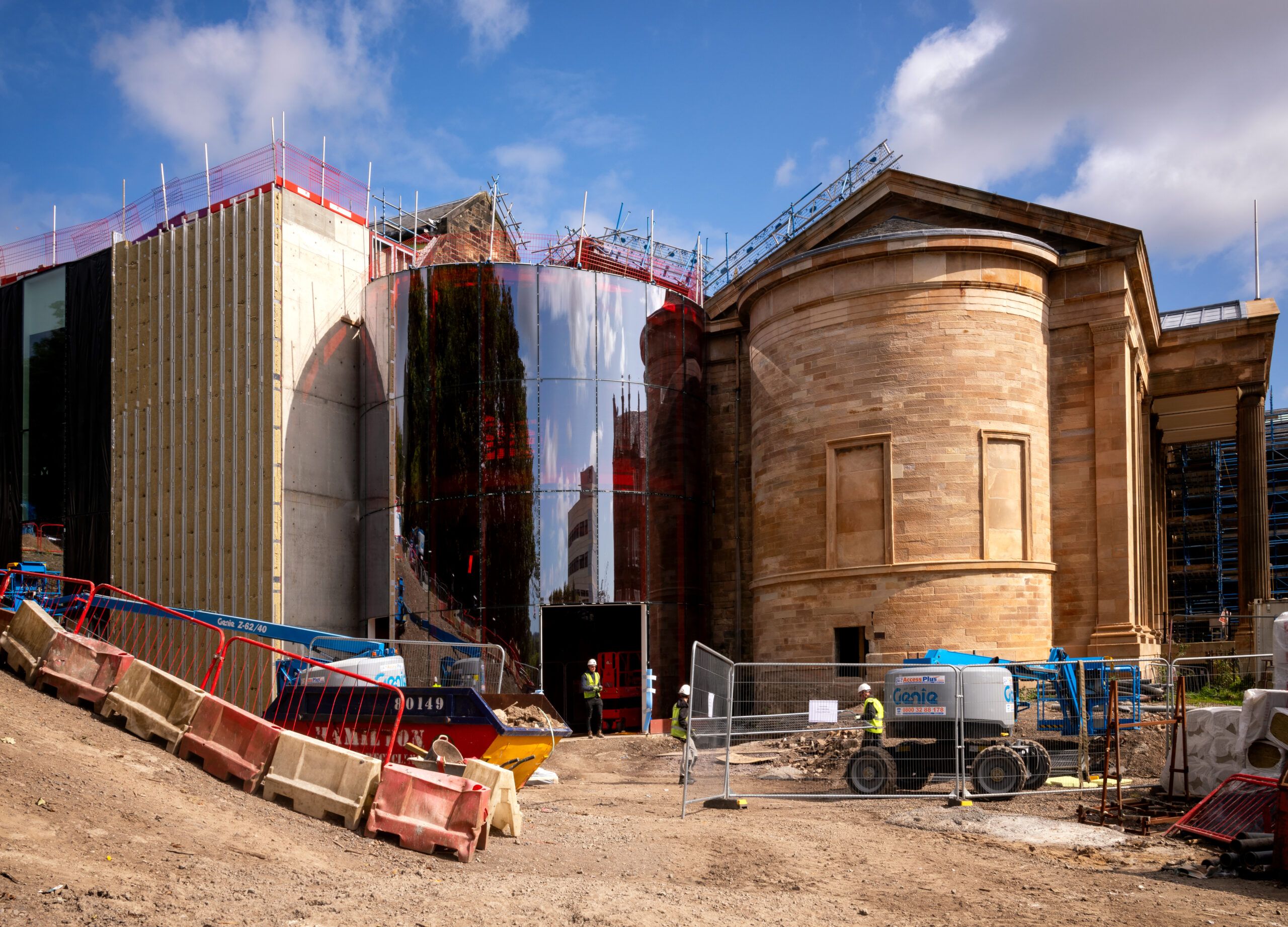 04 / 10 / 23
Check your knowledge and discover fast facts about the Museum's social spaces.
Read More
More News & Stories