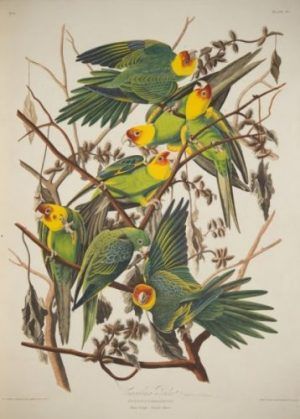 Real Life or Romanticised? Refreshed display of John James Audubon's, 'Birds of America'.
In the 1820s, James Audubon declared his ambition to paint every bird species living in North America. The result, 'Birds of America', is a monumental piece of work. Published in 87 parts between 1827 and 1838, it consists of 435 life-size coloured plates, printed on one meter-high paper, the largest paper available at that time. Very few complete volumes remain today, and Paisley Museum is one of the few institutions to hold a full set of this publication.
Audubon portrayed living birds as he witnessed them in the wild, in life-like poses and living colour. The 435 plates depict 1,065 individual birds of 489 species. Each plate tells a story, some very dramatic, capturing not just the species but their posture, movements, habits and habitat, recreating a 'living' scene from that bird's life history.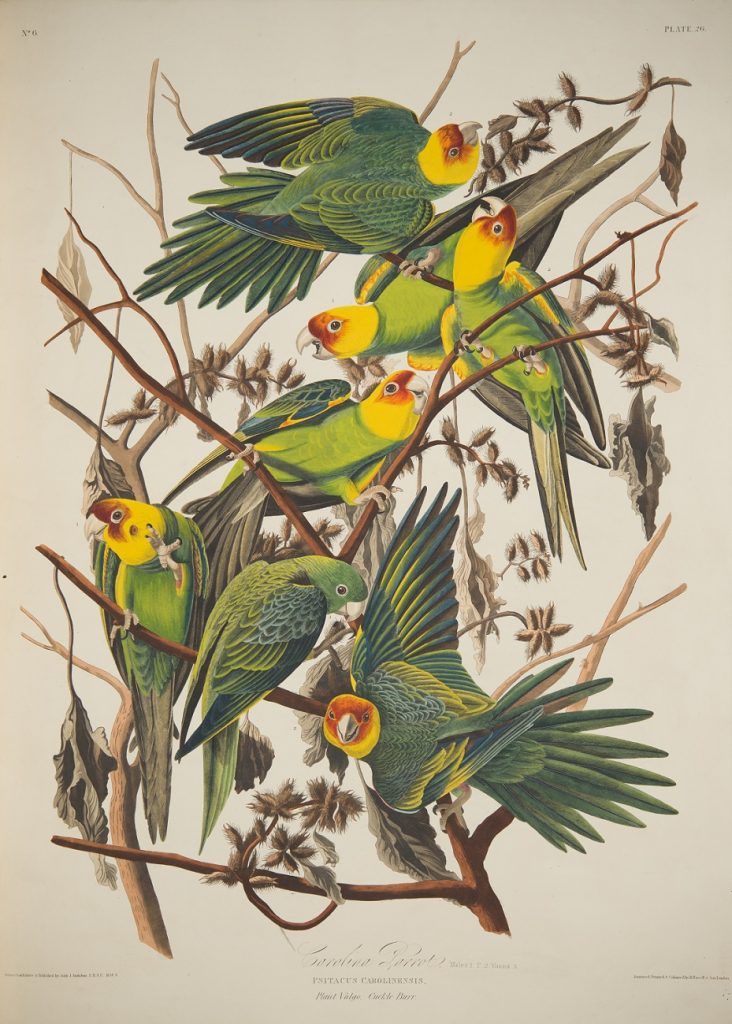 John James Audubon's Birds of America, Volume 1, Plate 26 – Carolina Parrot, Psitacus Carolinensis.
Birds of America is as much about science as it is about art and Audubon was able to raise awareness of the birds of North America to both an American and European audience.
Today, nearly 200 years on, the vibrancy of the illustrations and the stories they tell are still as visually impressive as they were then. These volumes also provide some of the best existing documentation of several now-extinct species and left a legacy of scientific investigation and awareness-raising in the field of nature conservation.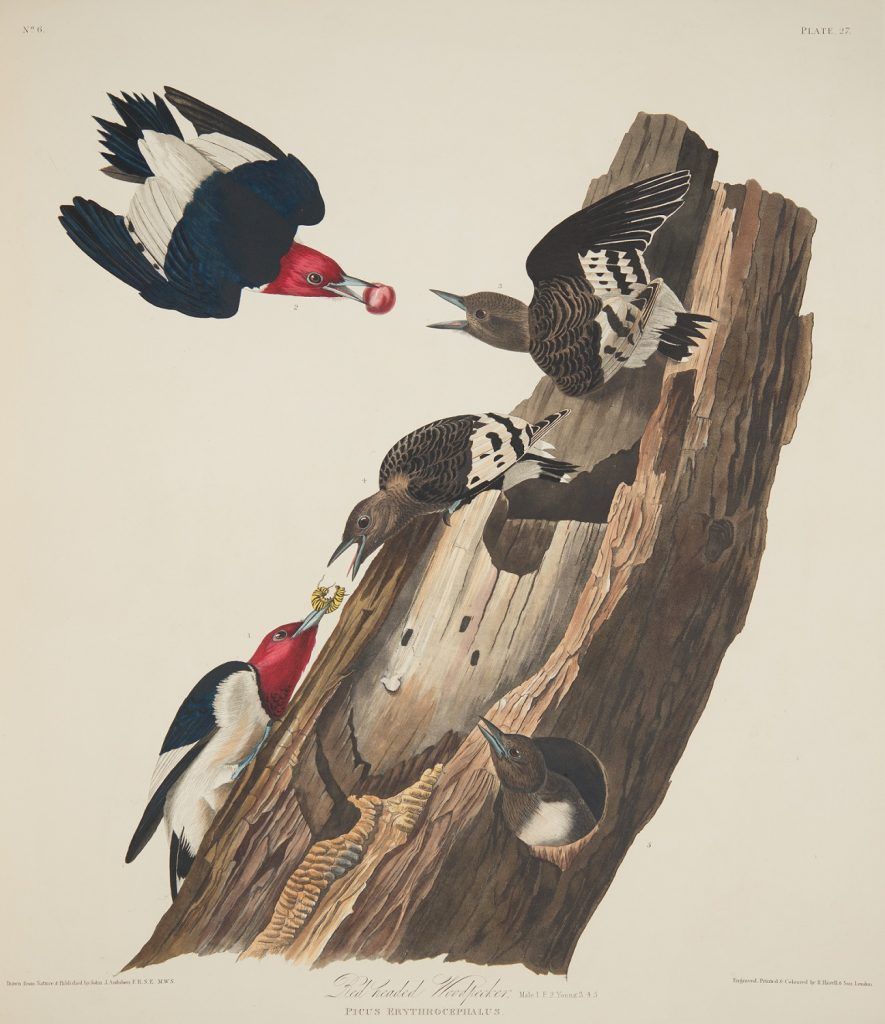 John James Audubon's Birds of America, Volume 1, Plate 27 - Red-Headed Woodpecker
Audubon was and still is a controversial figure. Many of his practises were criticised by the naturalist community and he profited from the ownership of enslaved people during his lifetime. The scientific relevance of some species painted was also criticised by some academicians. Several of them appeared to be inventions rather than a depiction of reality, with dramatic descriptions impersonating human feelings. For that, the context and histories of the artworks held by the Paisley Museum will be addressed within new displays when the Museum reopens.
We look forward to displaying Audubon's work in the refurbished Pillar Gallery. In the meantime, some illustrations from James Audubon can be found on our Natural History Collection page, and in the National Museum of Scotland in Edinburgh, where a special exhibition dedicated to John Audubon is held until the 8th of May 2022.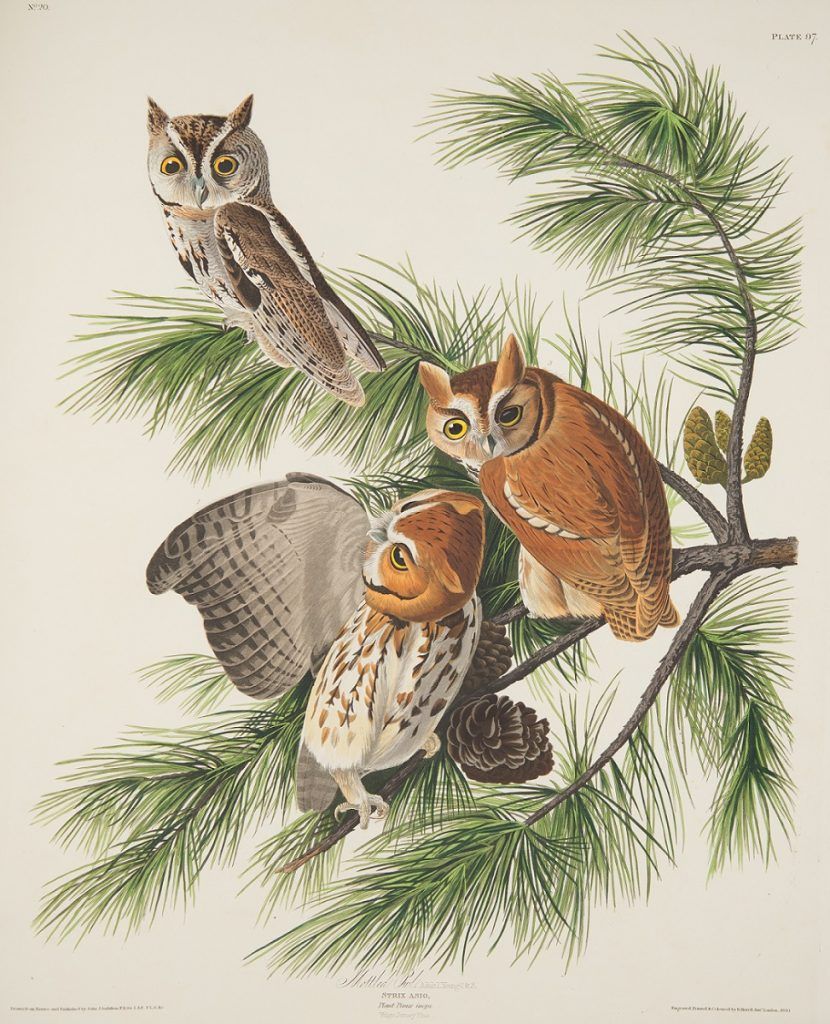 John James Audubon's Birds of America, Volume 1, Plate 97 – Mottled Owl, Strix Asio.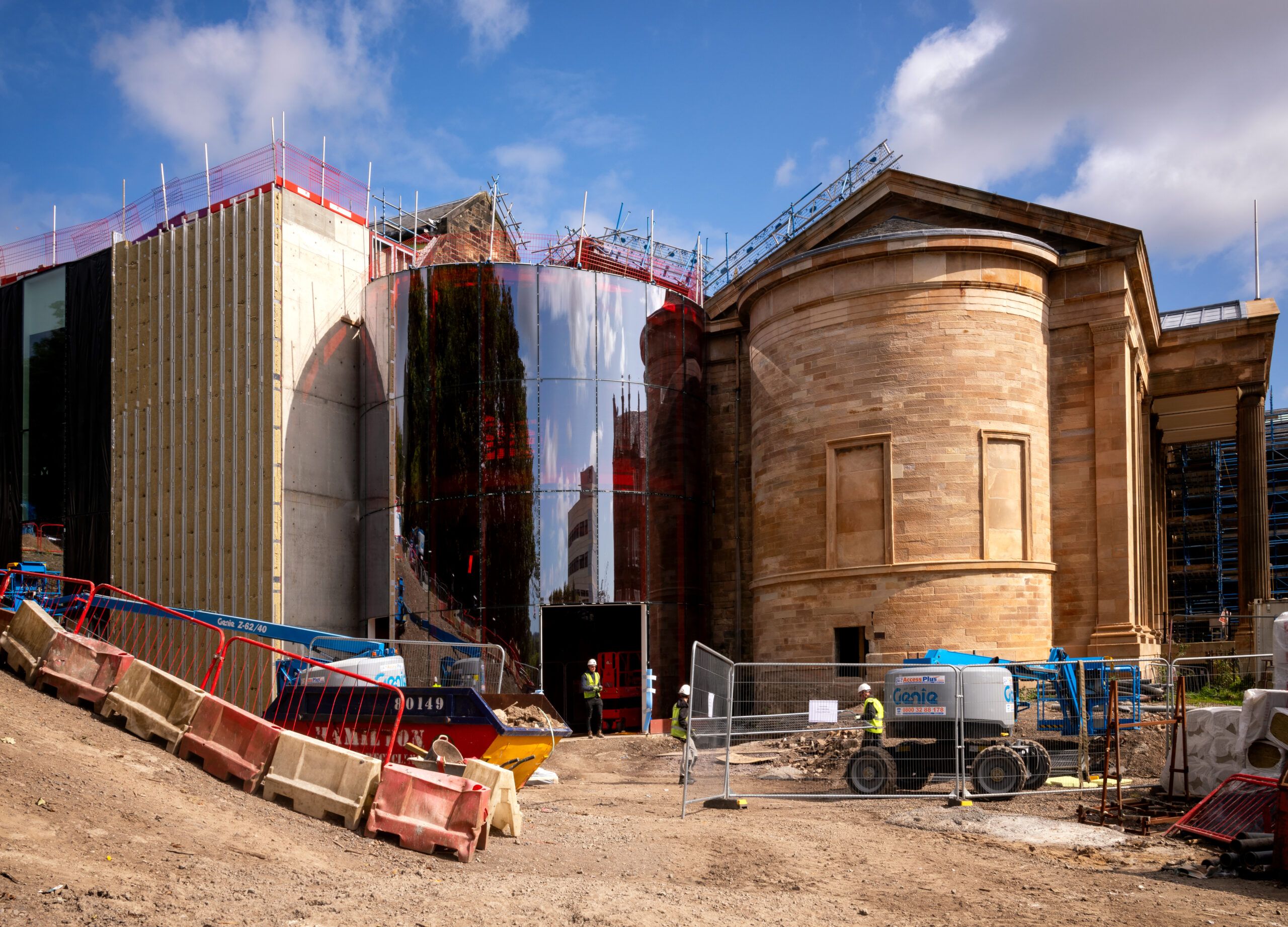 04 / 10 / 23
Check your knowledge and discover fast facts about the Museum's social spaces.
Read More
More News & Stories