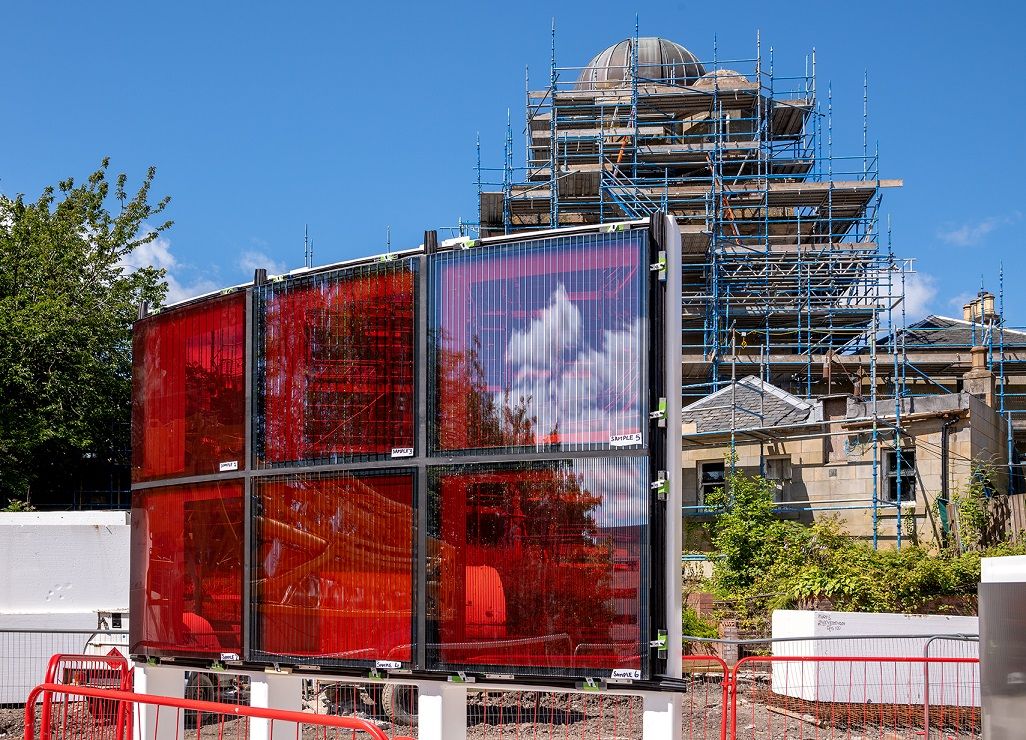 20th December 2022
In
News
Building Design Progress — Red Drum Glass Mock-Up
In the summer, Paisley Museum Project Team reached another significant and colourful milestone when signing off the mock-up for the Museum's red glass new entrance. Although the 'Red Drum' entrance was signed-off during the planning permission stage in 2019, it was only with the aid of six mock-ups that the Project Team was able to make the final choices about achieving the exact shade of red and the final design of the 'frit' pattern and its position within the glass.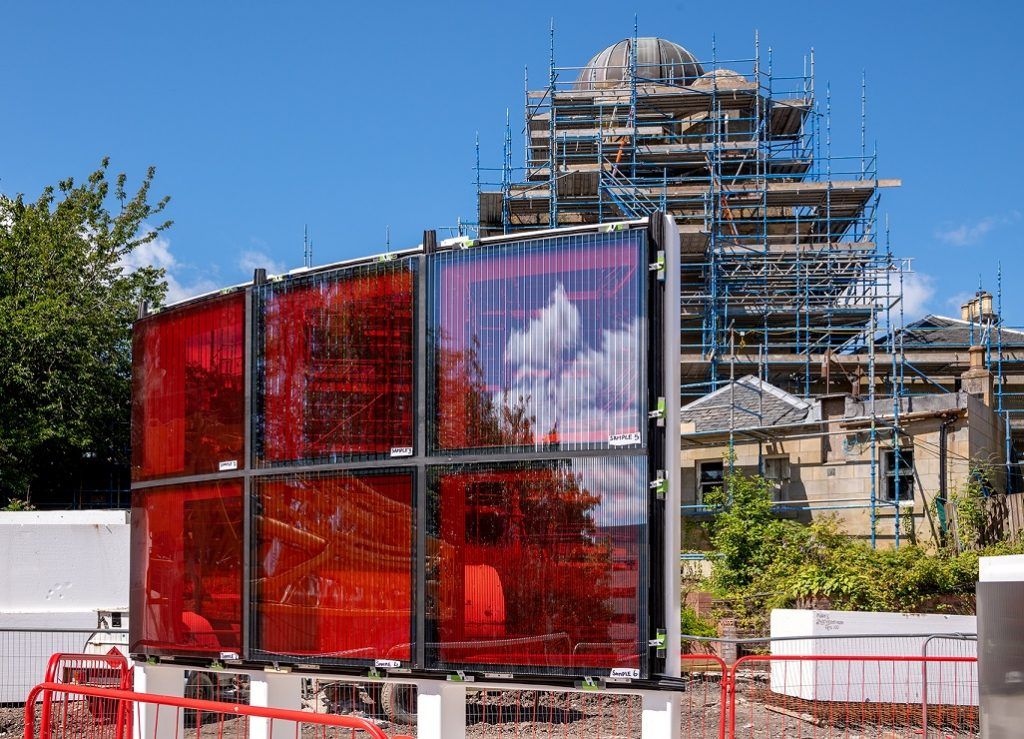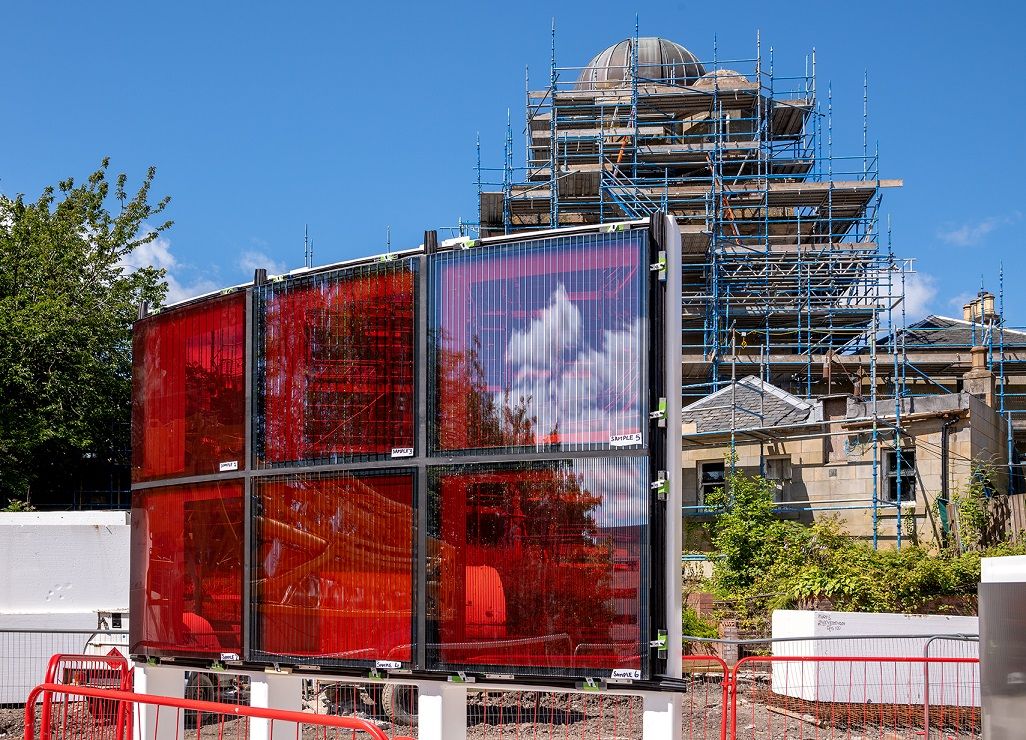 The six samples are on display with the Coats Observatory in the background.
Amanda Levete, the principal of AL_A (project architects), and her directors joined with the client team to view and select from six options. The samples were constructed on-site in a similar curvature to the final drum each showing different combinations of the shade and the frit pattern and placement.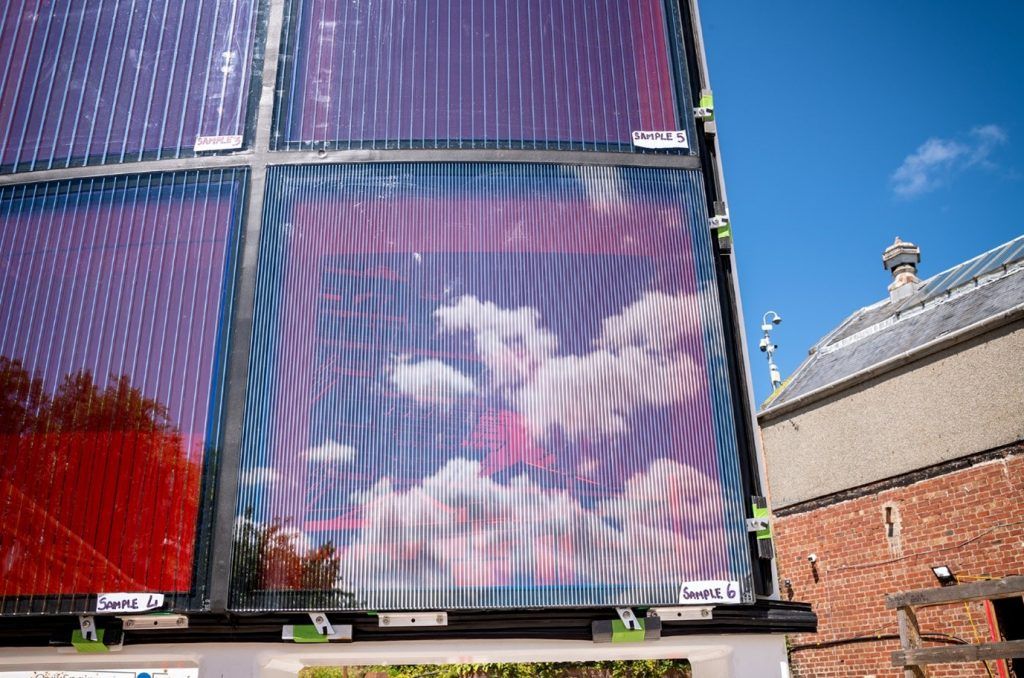 Selected shade, pattern and placement of frit (sample 6) with reflected clouds.
Given the magnitude of this decision, achieving a group consensus was not expected – but we are delighted to report that the decision was fast, easy and unanimous. The version selected is the bottom right of the photos when viewing on the outside of the curve, and bottom left from the view as if inside the 'red drum'. The difference of the shades is hard to discern in the photos, but on-site, in daylight and viewing from both sides, all felt that the version made up from one layer of red and two pinks generated the richest and most pleasing colour of glass externally and a pleasing soft, warm, glow when 'inside'.
The frit pattern will reduce over-heating inside the new entrance, and it was clear that the version with the mirror-film strips on the outside worked best and would also generate unique and intriguing reflections of the High Street, University and sky when standing outside. The vertical frit pattern was AL_A's unique response to the Museum's collection and a reference to the town's history, being inspired by the warp threads on a loom.
We are often asked why the glazing of the entrance is red? Colour and reflecting Paisley's radical past was always part of the Brief and the 'Red Drum' entrance was the architect's intuitive response. We feel that it works well adjacent to the blond sandstone – and could be argued was predicted by their very first response to the Paisley project that drew a conceptual 'red thread' up the High Street, connecting the cultural capital projects. But we also know that to get visitors to travel from across the UK and even from nearby Glasgow, we need to be bolder, shout a little louder and radiantly announce our new warm welcome.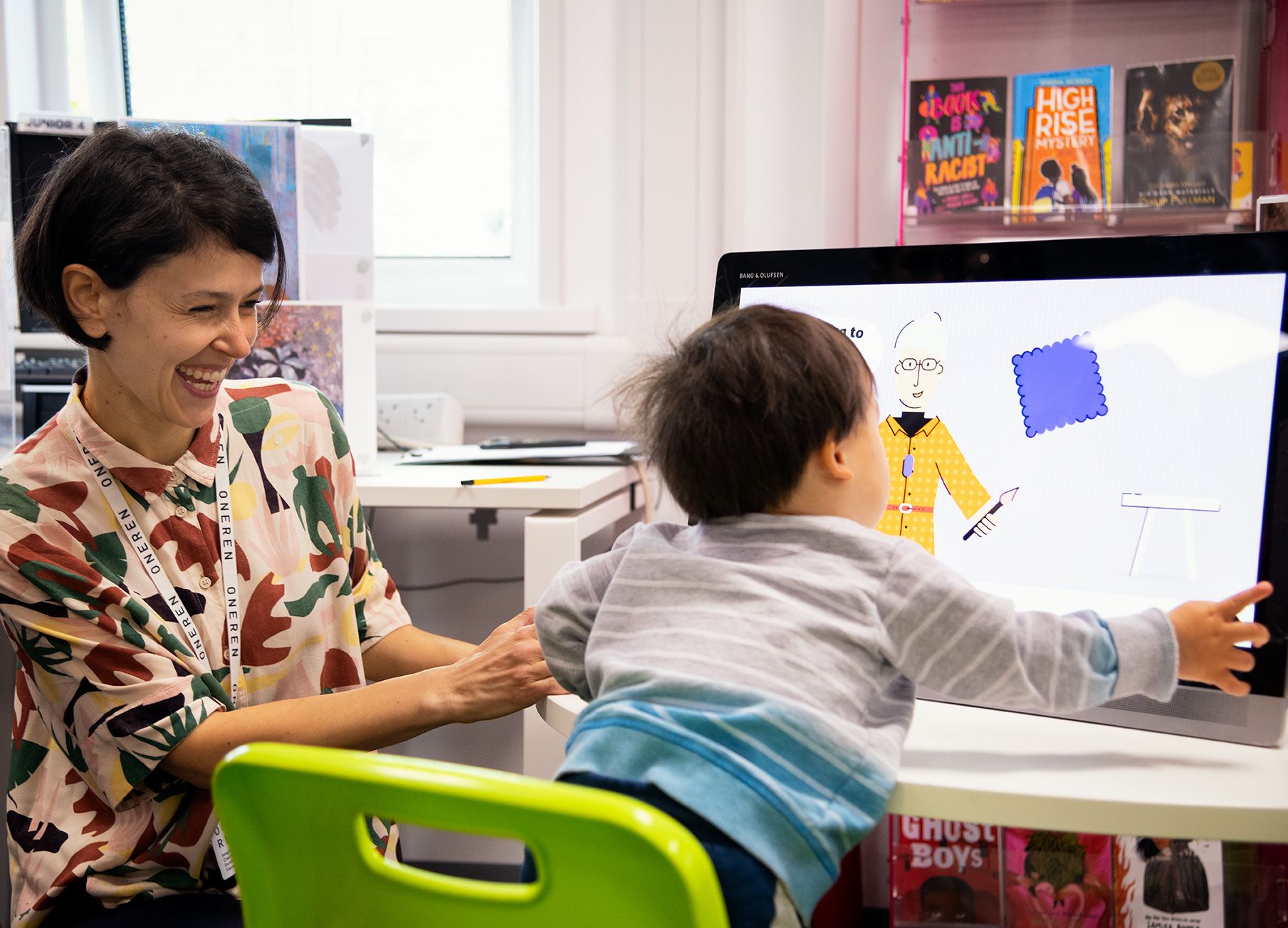 17 / 11 / 23
Check your knowledge and discover fast facts about the Museum's social spaces.
Read More
More News & Stories