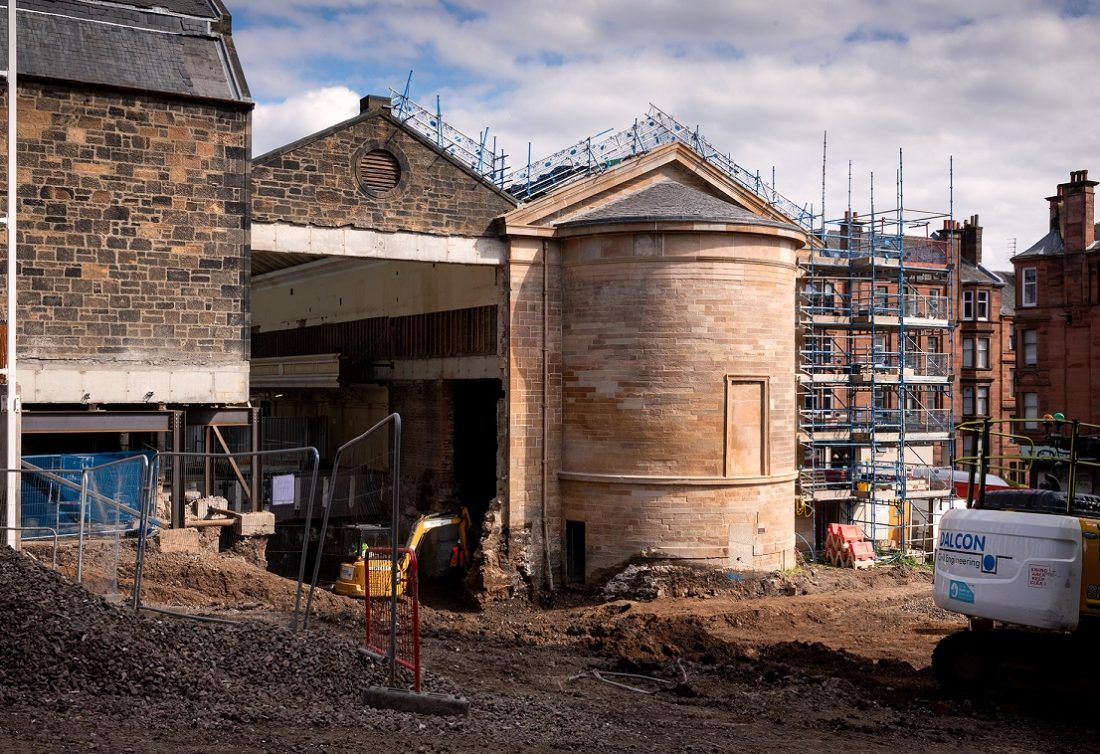 27th December 2022
In
News
Building Work Progress Update
We wanted to give you an update of the progress made on-site in 2022 before ringing in the new year. The most visible changes include the installation of steelwork helping to outline the west extension and the demolition of the existing west gable wall.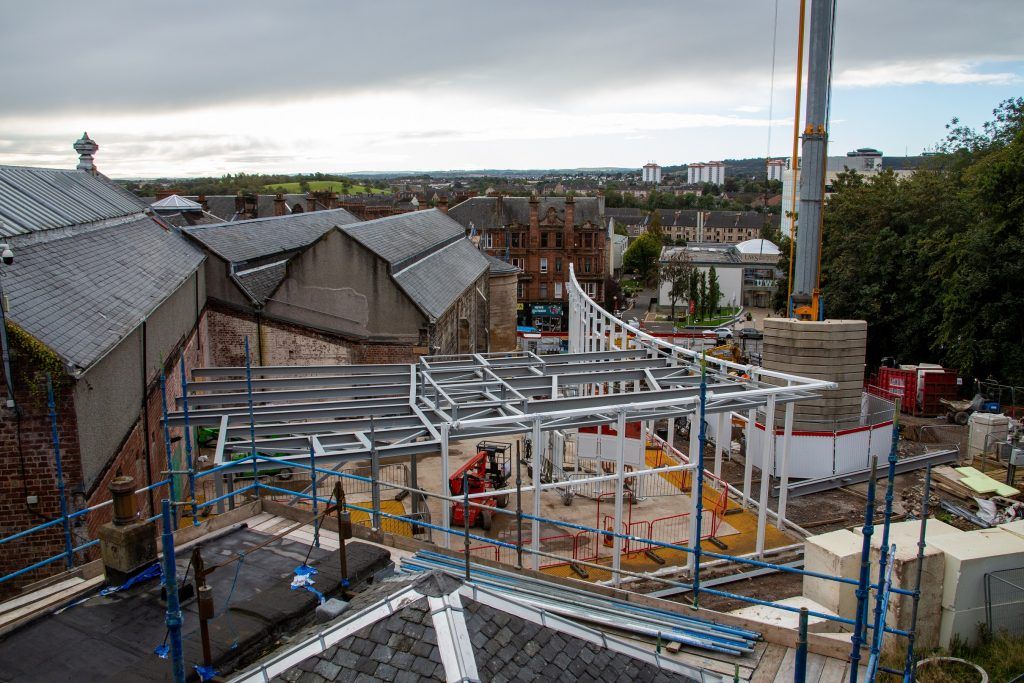 Steelwork installation that will form the Garden Gallery and Museum café extension.
The curved extension will host the Garden Gallery and Museum Café where visitors will enjoy panoramic views of the garden and the Thomas Coats Observatory. The removal of the gable has enabled Kier to complete the bulk excavation to street level. We are now beginning to see how the new courtyard will transform accessibility by creating a step-free and welcoming entrance directly from the High Street. The images highlight just how much excavation is required to achieve this goal.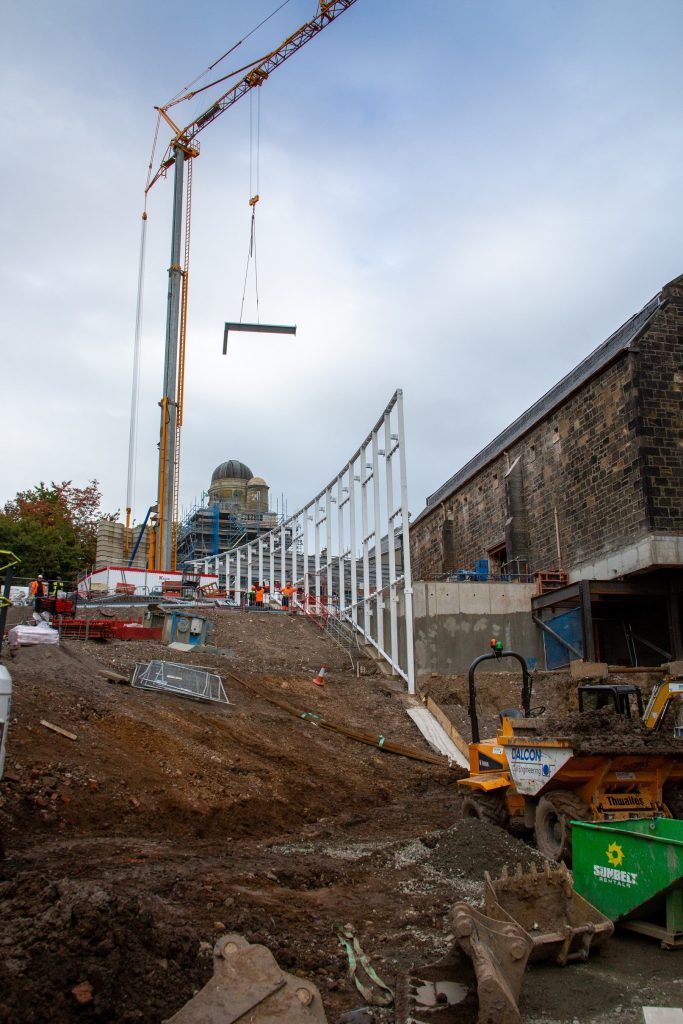 This image highlights the curved shape of the extension and the severity of the slope which caused previous accessibility issues.
As with all projects of this scale, we have experienced challenges along the way. The removal of slates identified roof-rot within the timber structures and work is now underway to ensure they are repaired and future-proofed against the infamous west of Scotland weather. Surveys also identified significant damage to the Category A Listed Observatory brickwork and in partnership with Historic Environment Scotland, who are helping to fund the repair work, plans are in place to restore the external stonework to its original condition.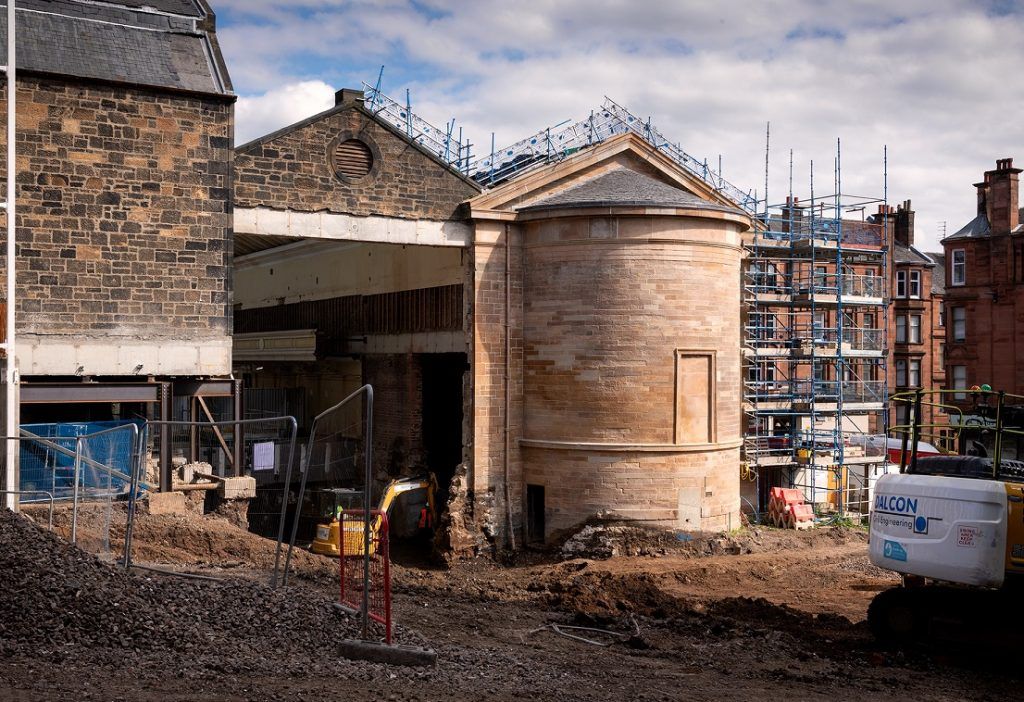 The removal of the west gable highlights where the red drum entrance will be situated and how it will contrast the beautiful sand-coloured stonework next to it.
We are looking forward to update you on further progress made in 2023 and wish you happy New Year celebrations.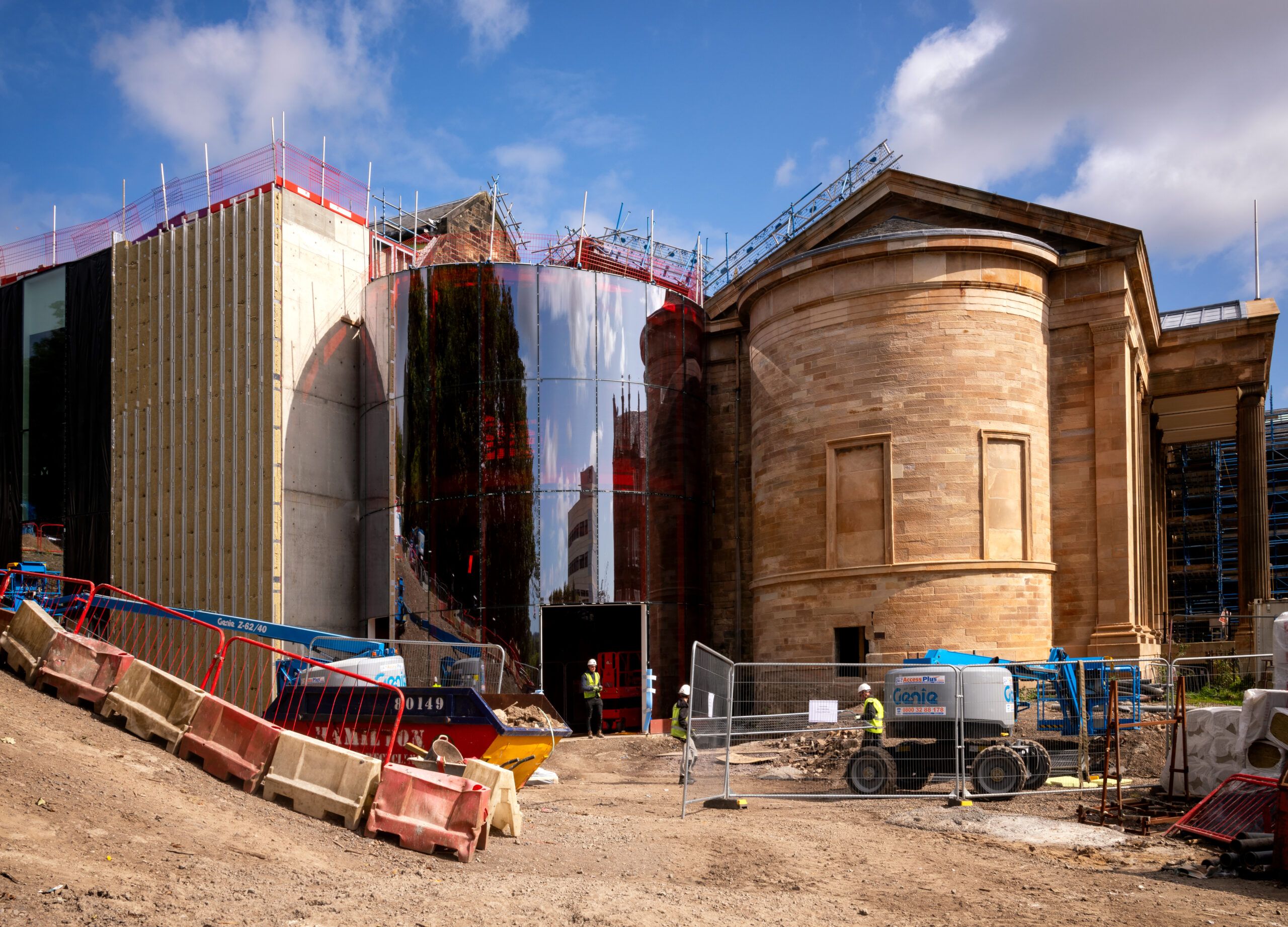 04 / 10 / 23
Check your knowledge and discover fast facts about the Museum's social spaces.
Read More
More News & Stories