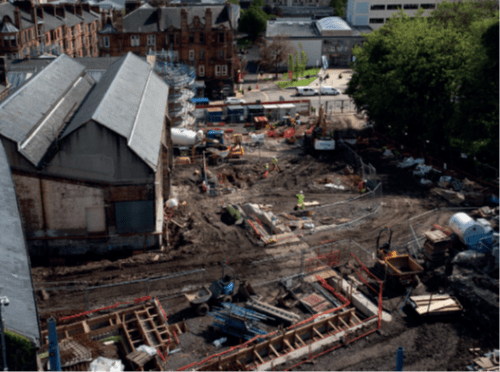 Building Works Progress – 1 year on
It's now been a year since Kier Construction got to work on transforming Paisley Museum. During that time, significant progress has been achieved on the complex new entrance structure, internal remodelling, and roof works.
We are delighted to say that the internal remodelling work is almost complete and will enable better accessibility and navigation throughout the Museum. Our contractors have also worked on the new West extension. The picture below (left) was taken from the Observatory viewing balcony and gives a clear outline of the future museum extension.
From August onwards, important changes on-site will be visible from the High Street, as the structural steelwork will be installed for the West extension. The new building will host the Café and Garden Gallery. The Observatory, part of the museum visitor experience for the first time, is currently wrapped in scaffolding as work is being undertaken to assess its roof and stonework.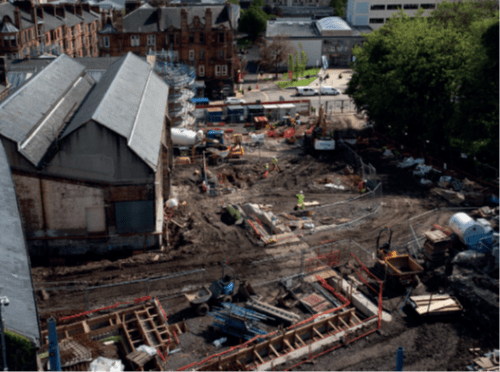 An outside view of the Garden Gallery and Café extension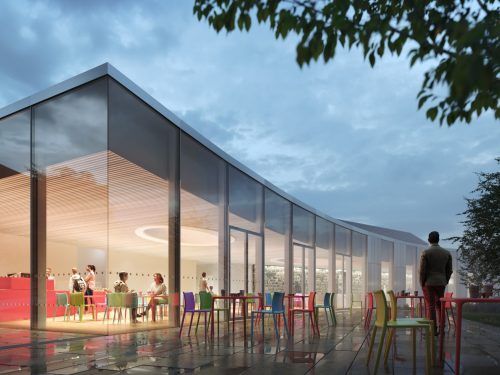 A design projection of the future Café building seen from the outside
Important work was also undertaken in the introductory galleries to reshape their structure, taking into account in visitors' journeys and natural lighting of the rooms. This is just one example of how the campus is being modernised to enhance the visitor experience and address previous orientation issues. After visitors make their way into the entrance lobby, their attention will immediately be drawn to the vibrant introductive galleries in front of them. As shown in the pictures below, the space will be illuminated with light from the glass roof and red drum entrance.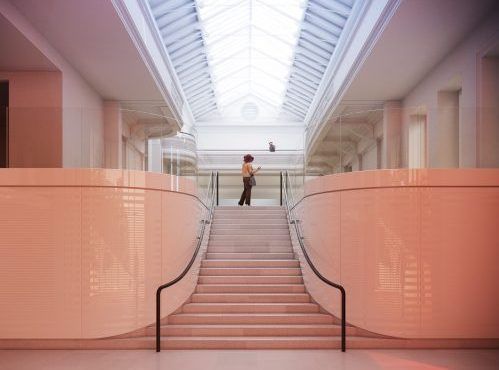 Design projections of the future entrance lobby
We look forward to bringing you further updates as Kier continue their progress. Kier are scheduled to complete their works in 2023 and at that point The Hub Ltd will begin the exhibition fit out process.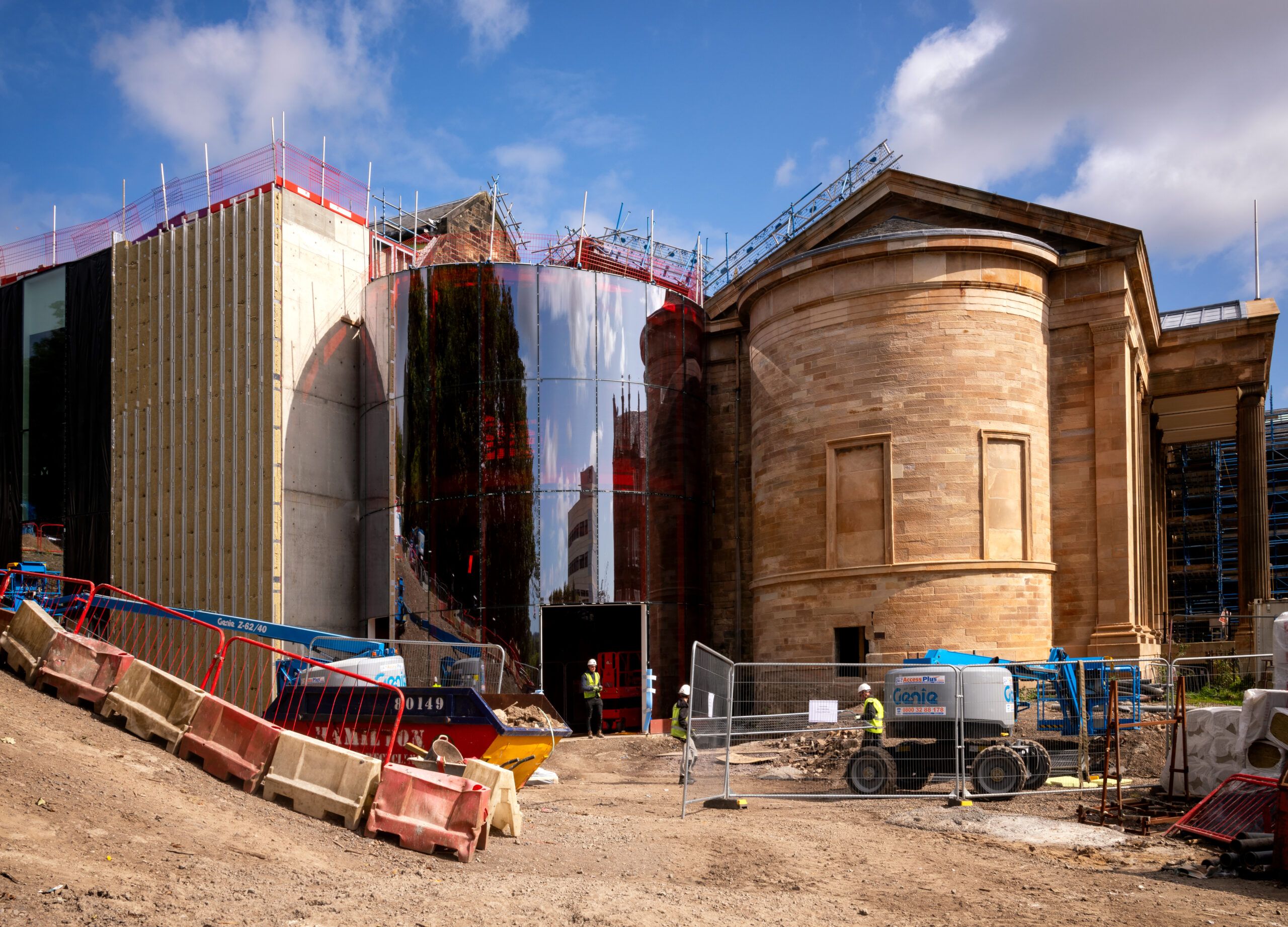 04 / 10 / 23
Check your knowledge and discover fast facts about the Museum's social spaces.
Read More
More News & Stories