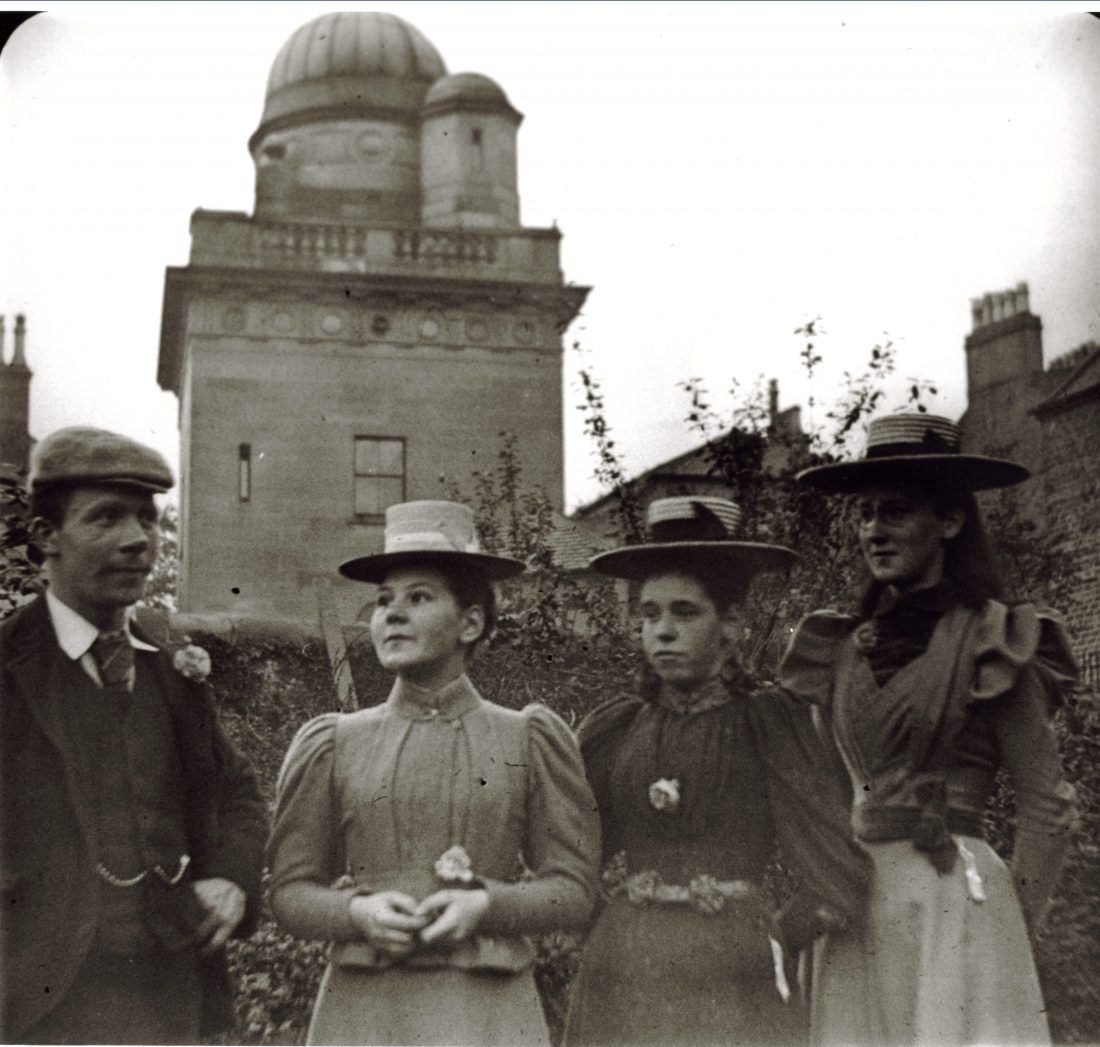 Coats Observatory and astronomy education
In 1880, the Paisley Philosophical Institute agreed to purchase a telescope, to encourage the study of astronomy in the town. Thomas Coats, Sir Peter's brother agreed to fund the purchase of a Cooke and York telescope and a building to house it in. Designed by John Honeyman, The Coats Observatory was opened to the public in 1883. To accompany the Observatory, a small single-story building called Transit House was built to house an astronomical clock and a photographic dark room.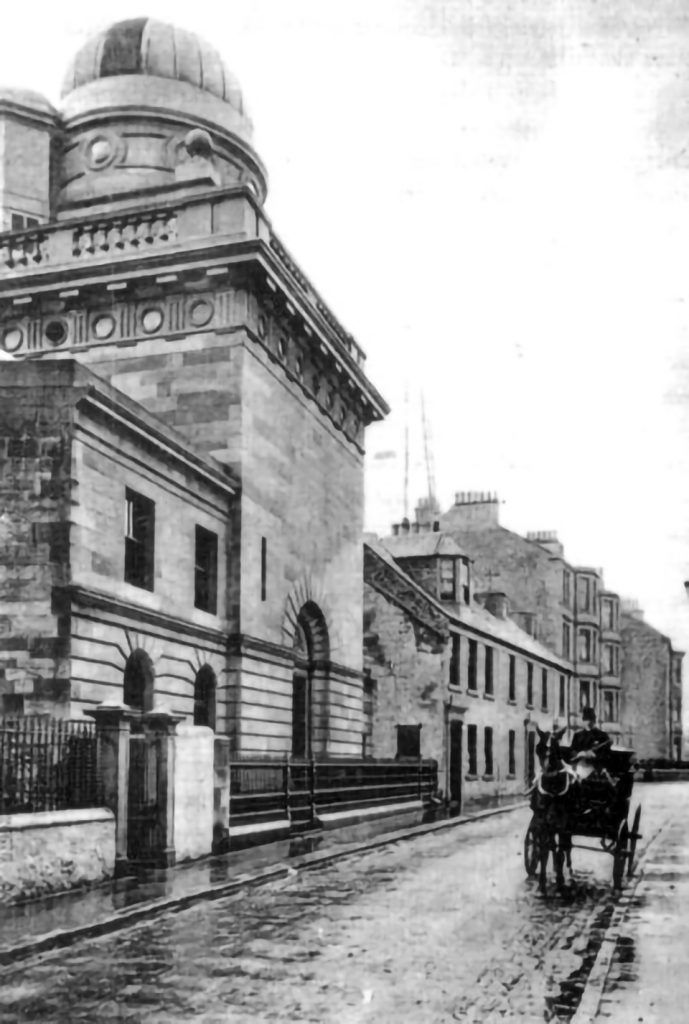 Black and white photograph, Coats Observatory, late 19th Century
Education was a crucial component of Coat's Observatory, and had particular importance to the people of Paisley, as it gave unique scientific access to the public. It included dedicated Star Gazing evenings, public classes, and lectures on astronomy. The Observatory also purchased equipment to illustrate complex cosmological concepts to the visitors.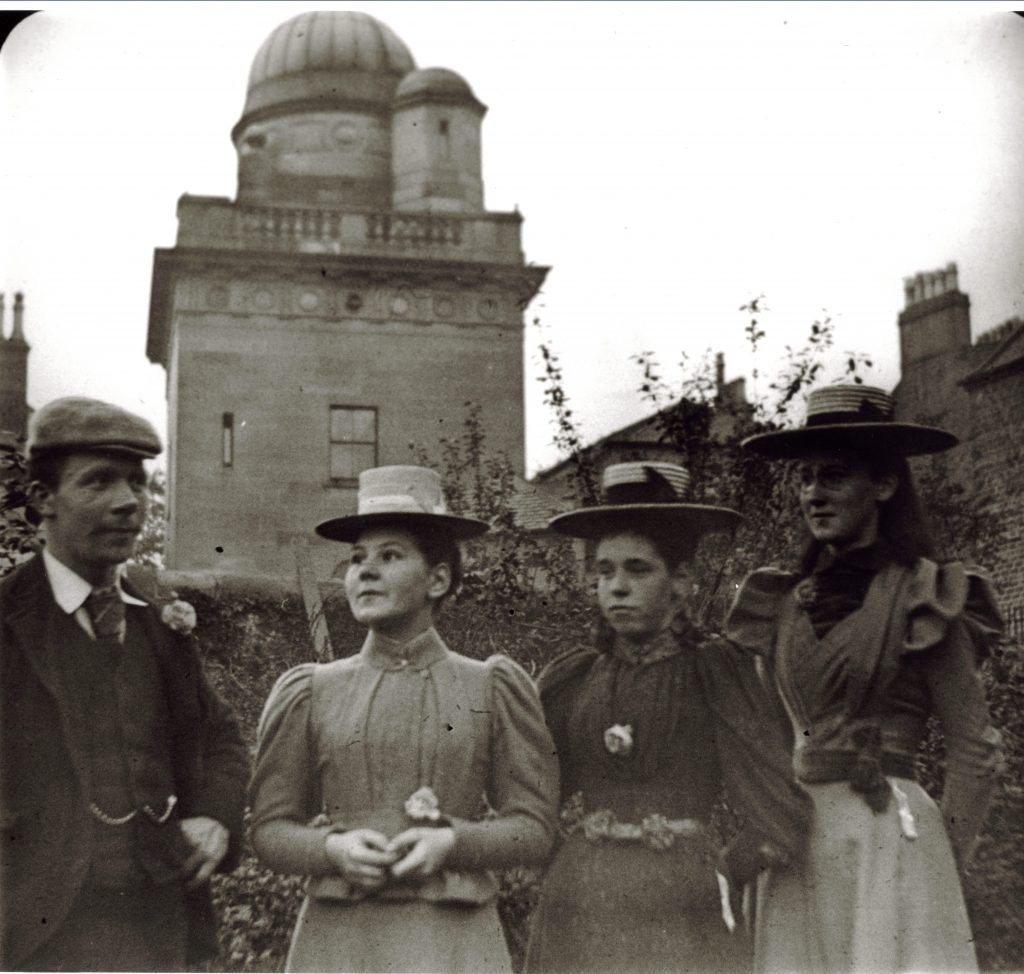 Black and white photograph, Group of People Outside the Coats Observatory, late 19th century.
The Category A Listed building is the oldest public observatory in Scotland and will become better integrated into the museum campus for the first time in its history as part of the Paisley Museum Reimagined project. The Observatory will be visible from the High Street and the Museum Café, inviting visitors to explore the Museum's remarkable science collection and astronomy artefacts.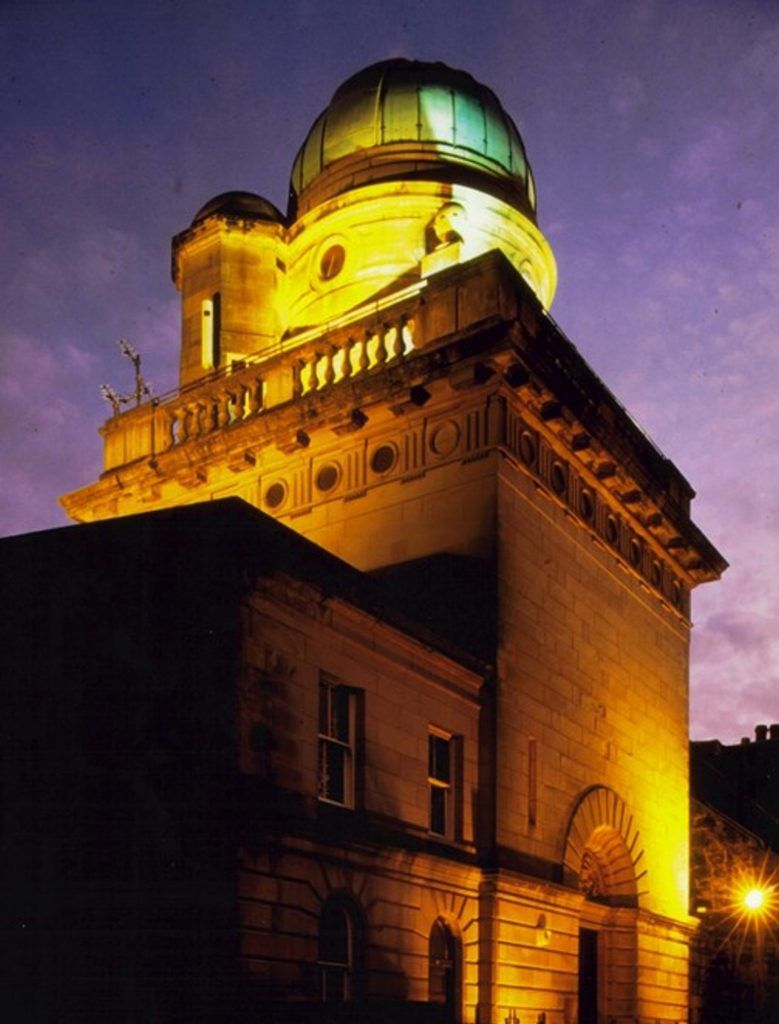 Night view of the Coats Observatory
Once restored, the Observatory will display its collection under a new light, whilst ensuring that free education and accessibility remain at its core. The Observatory will combine a range of immersive experiences and displays presenting astronomy equipment used by Astronomers from the late 19th century.
In the following weeks, we will be presenting some highlights of the artefacts that will be on display  in the Observatory and Transit House once the Museum reopens. Stay tuned!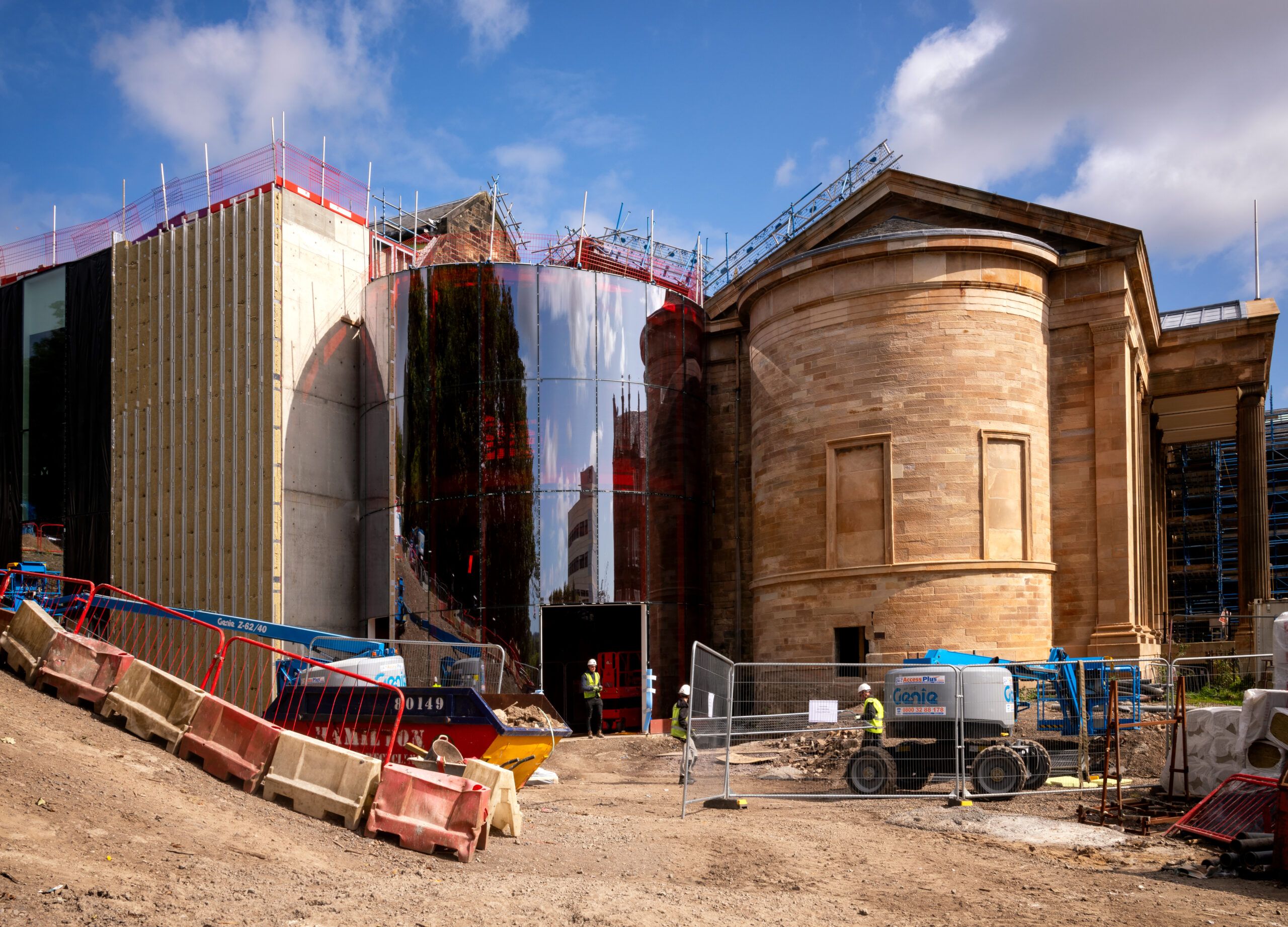 04 / 10 / 23
Check your knowledge and discover fast facts about the Museum's social spaces.
Read More
More News & Stories