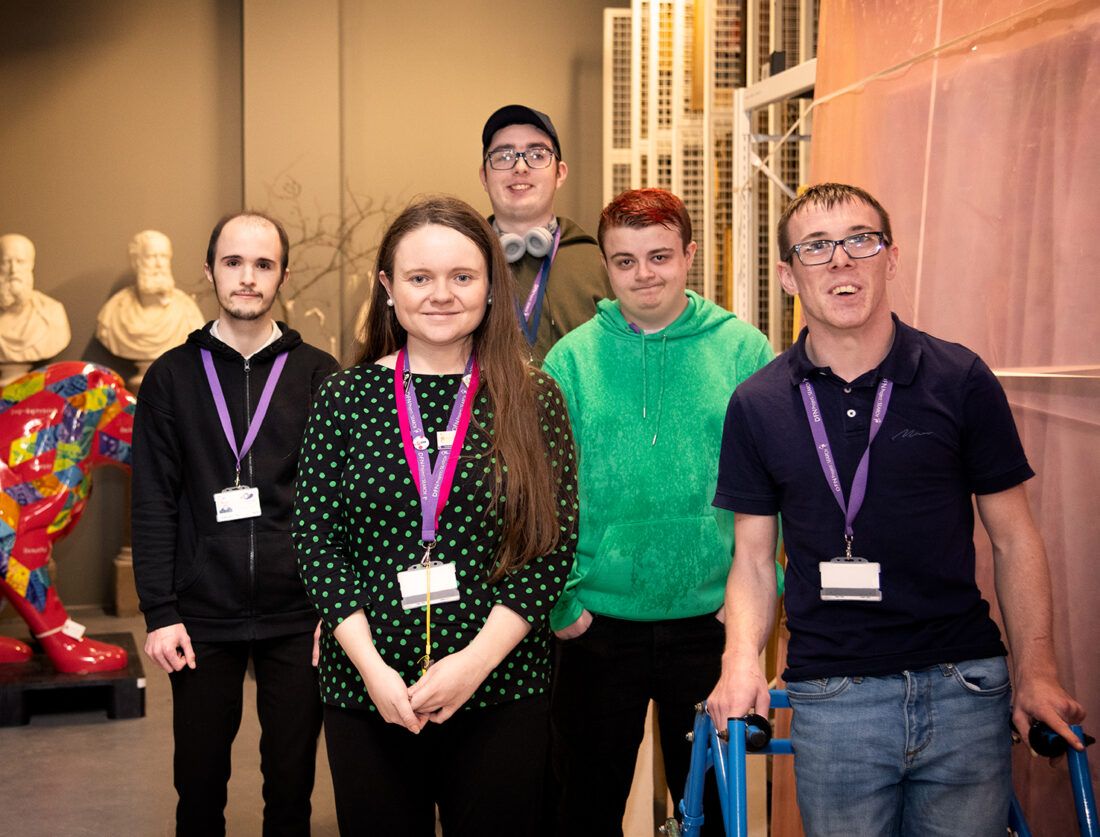 Community Co-Production: Empowering Young Adults in Paisley Museum's Reimagined Project
Over the past few months, our collaboration with DFN Project Search, a transition to work programme for young adults with learning disabilities and autism, entered an exciting phase. We co-produced short films and text for a new display about the 2021 lion sculpture made as part of Paisley's UK City of Culture bid.
Media co-op, who previously worked on co-producing content with the Syrian group, led a two-day workshop in November with the young adults. Together, they shot 21 short films inspired by the words written on the lion sculpture.
In January, we met with the group at the Secret Collection and Renfrewshire House for a series of workshops about museums, storytelling and the impact of Paisley's UK City of Culture bid. During the workshops, the group helped to write the text for the museum display. The group was also given the opportunity to talk about what they like about Paisley and what they would change if they had the chance.
Co-production is a core value of the Paisley Museum Reimagined project and we would like to take this opportunity to thank our diverse collaborators. We are learning from their input and they will help us create a venue where visitors feel valued and represented.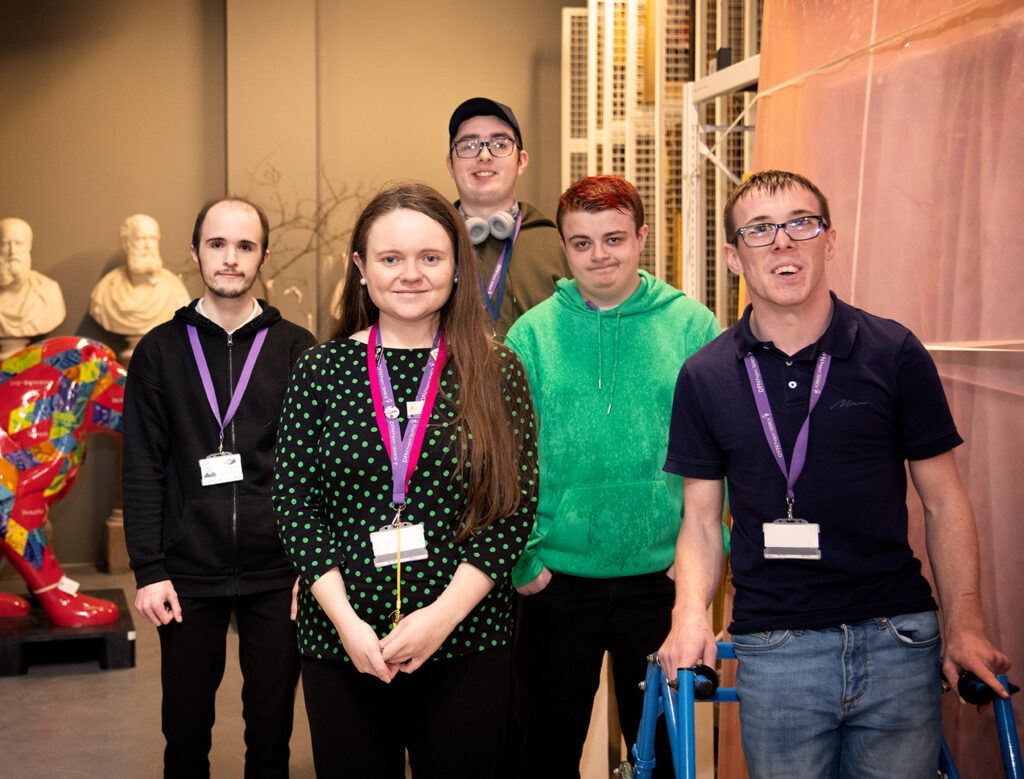 DFN Project Search participants at The Secret Collection.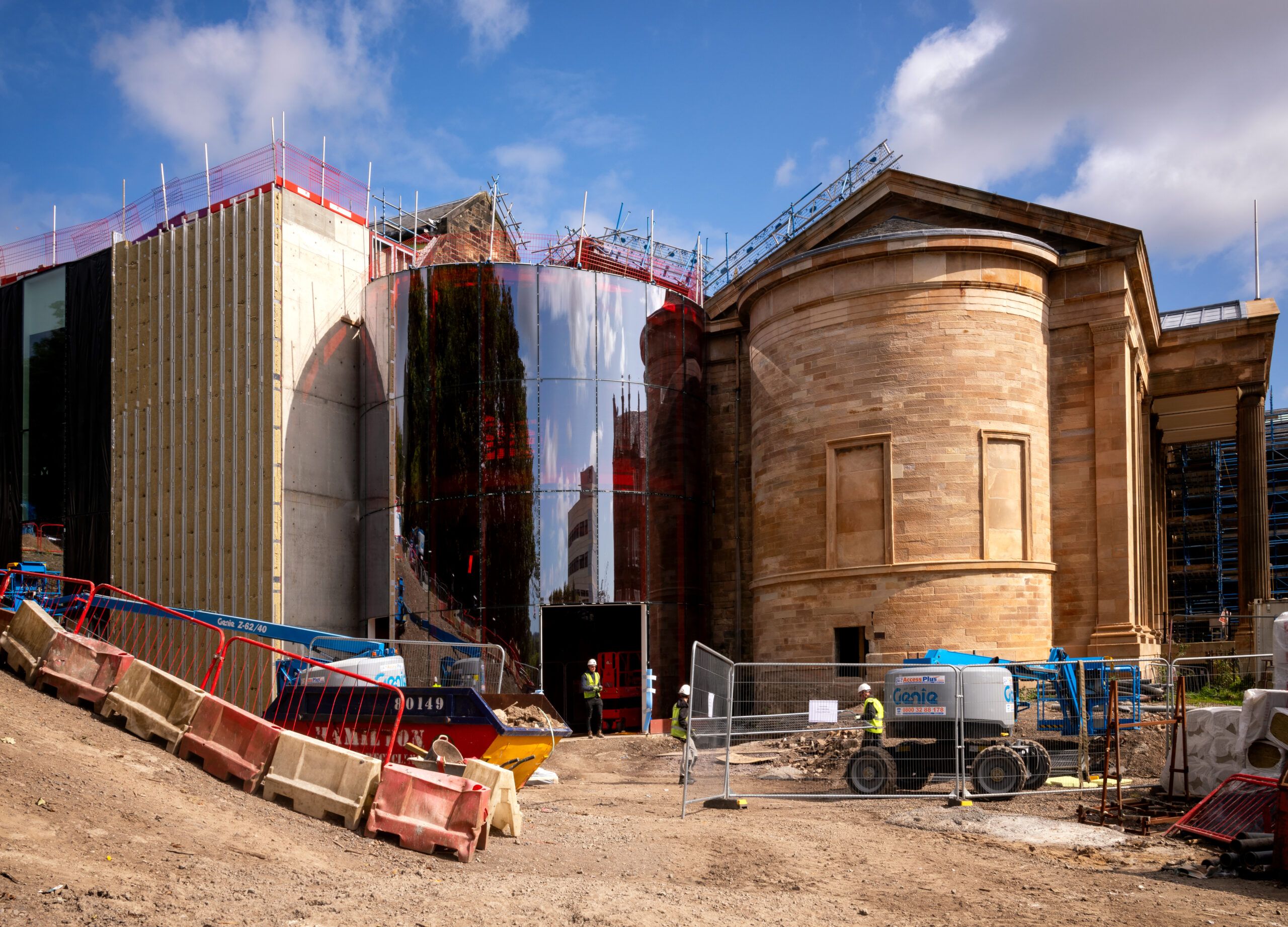 04 / 10 / 23
Check your knowledge and discover fast facts about the Museum's social spaces.
Read More
More News & Stories