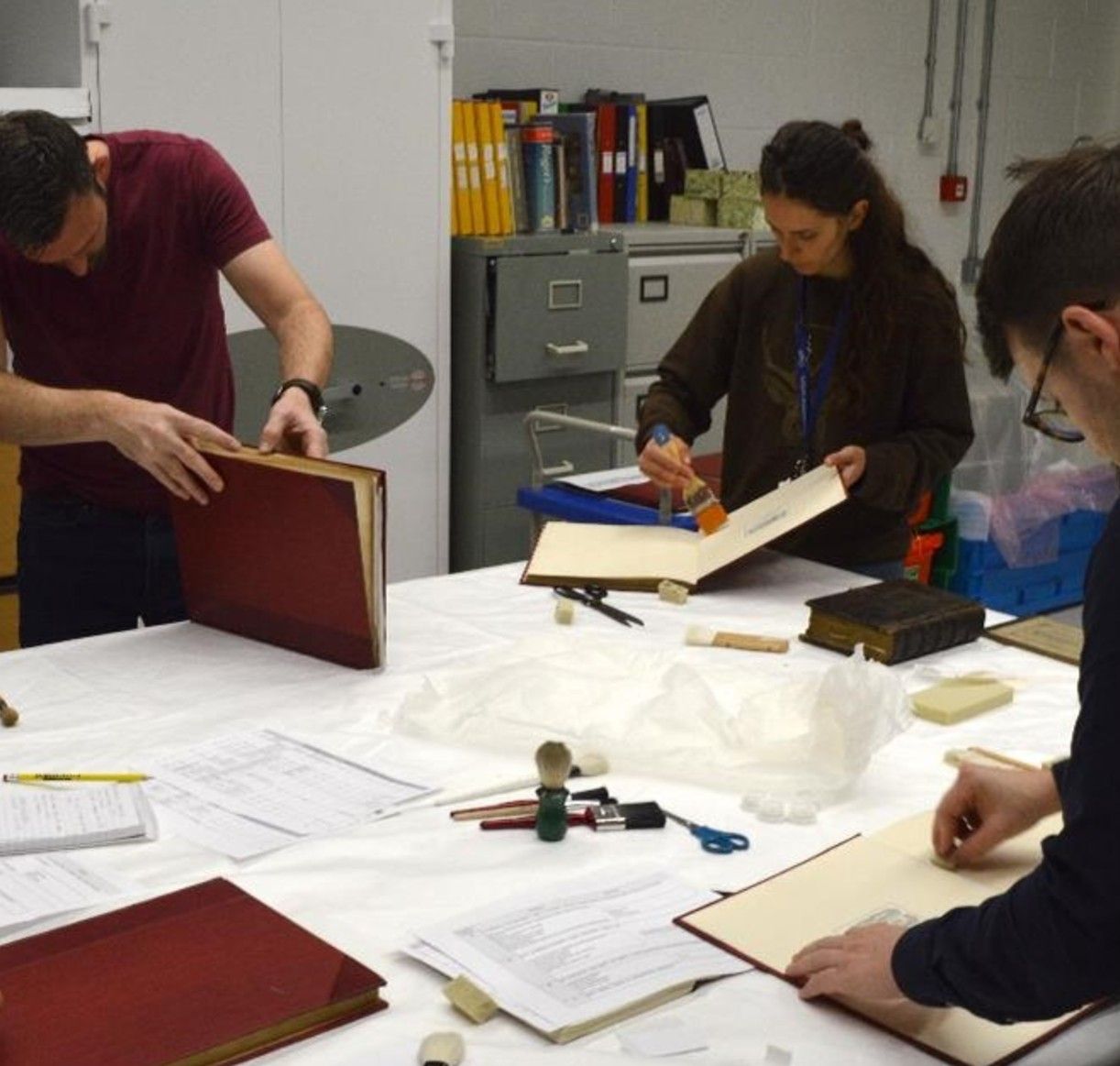 Conserving Paisley Museum's Collection
The project team have been busy conserving some of the museum's most significant artefacts prior to them going on display once the museum re-opens.
Conserving specialists
They have done this with the support of 10 specialist Conservators who have been commissioned to assess the objects at the museum's collection store, The Secret Collection. Each Conservator has their own specialism, ranging from paper to painting and taxidermy to textiles. The range of their skills underlines the breadth of the collection held at the museum. They have helped us review over 1100 objects and determine what conservation treatments are required over the next two years to prepare them for display.
This advice will ensure that all objects are conserved without causing any damage.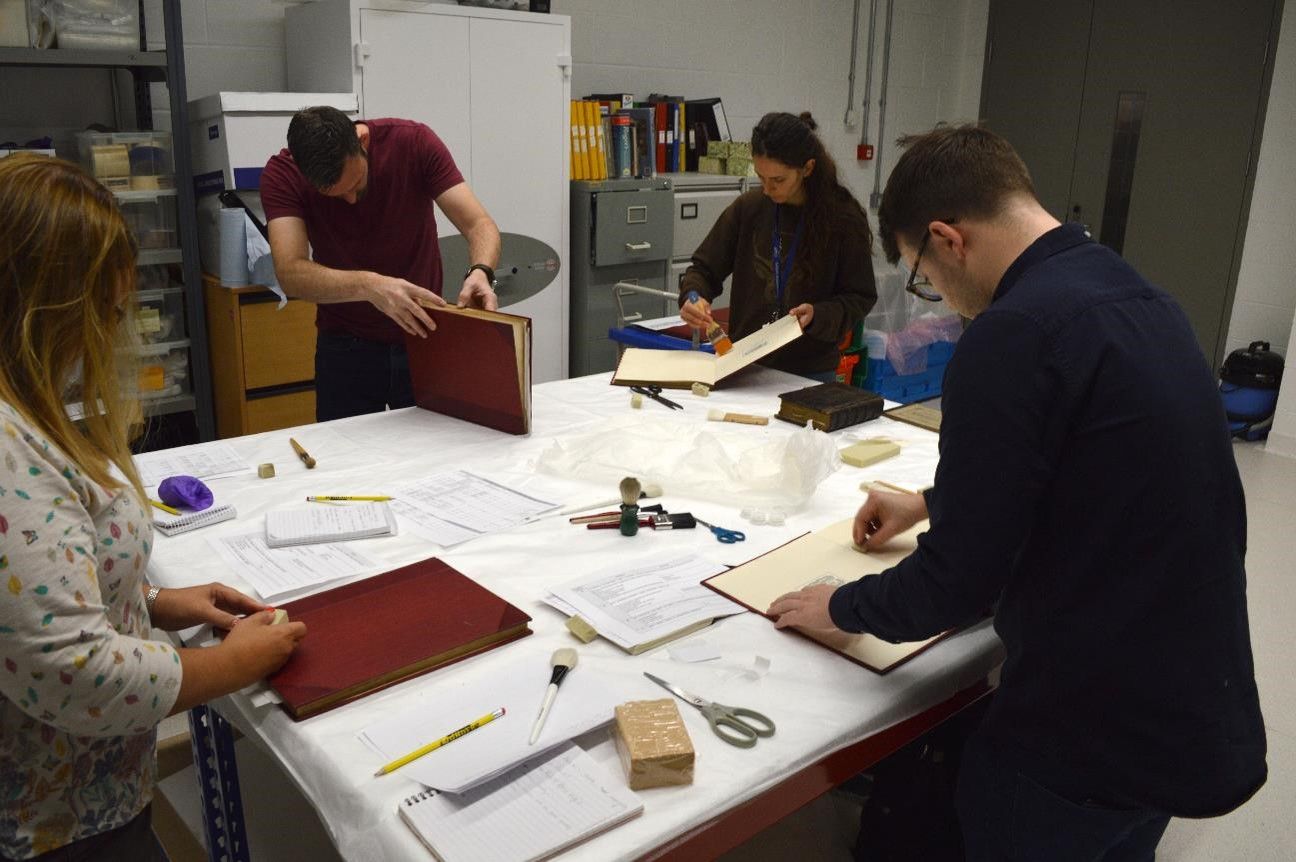 Staff undertaking conservation cleaning
The breadth of the conserving challenge
Some of the objects assessed over the past year include:
100 Paisley shawls
86 paintings
33 taxidermy specimens
12 ship models
3 pairs of shoes
The largest object assessed was our nine-metre-long painting by Steven Campbell titled, 'The Golden City'. The painting depicts the artist's interpretation of the city of Glasgow, and once took pride of place in Glasgow Airport.
The conservation works also include some of the museum's smallest objects – including what was once the world's smallest book. 'Old King Cole', measures less than 1mm squared, and is part of a collection of 46 miniature books printed and bound in Paisley by The Gleniffer Press. It was certified as the smallest book in the world in 1985.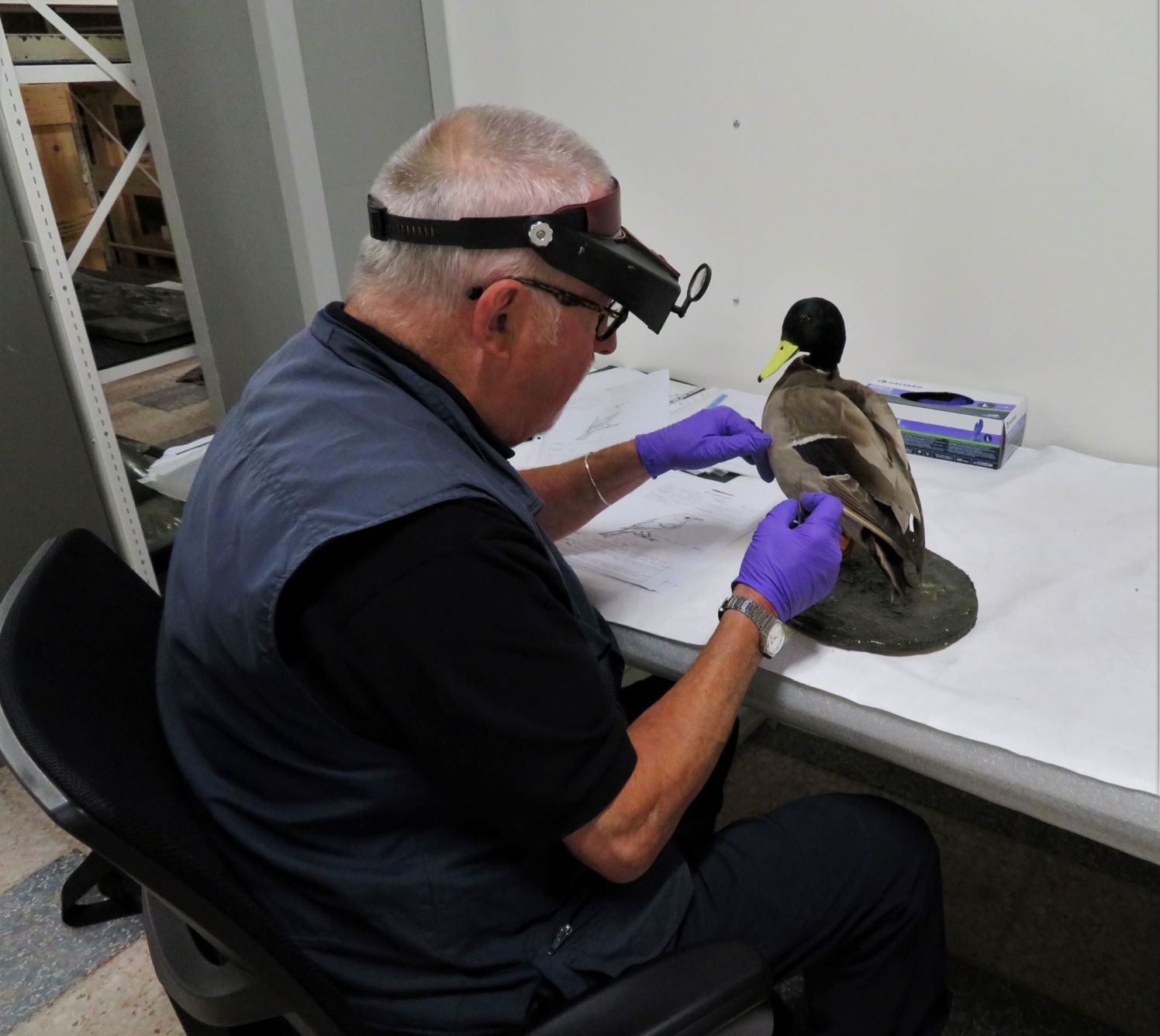 Conservator Duncan Ferguson working on taxidermy specimen
Documenting conserving treatments and repairs
Between now and the museum re-opening, the project team will continue to carry out a range of conservation treatments on hundreds of objects in preparation for their display. Each of these treatments will be individually documented, and the objects photographed before and after. Therefore, if future work is required Conservators will have a firm understanding of what repairs have been carried out previously. We look forward to showcasing the conservation treatments and their incredible results on this site, so remember to come back and check.
By choosing to support Paisley Museum Reimagined you are not just helping us to refurbish the museum campus. You are also helping us to protect our astonishing collection. With your support, our Conservation team will have the resource to assess, repair and display the artefacts in new and exciting ways resulting in future generations getting as much joy from collection as you have done.
If you would like to see the excellent work undertaken by our Conservation team in person, please do get in touch and we will help you arrange a visit to The Secret Collection.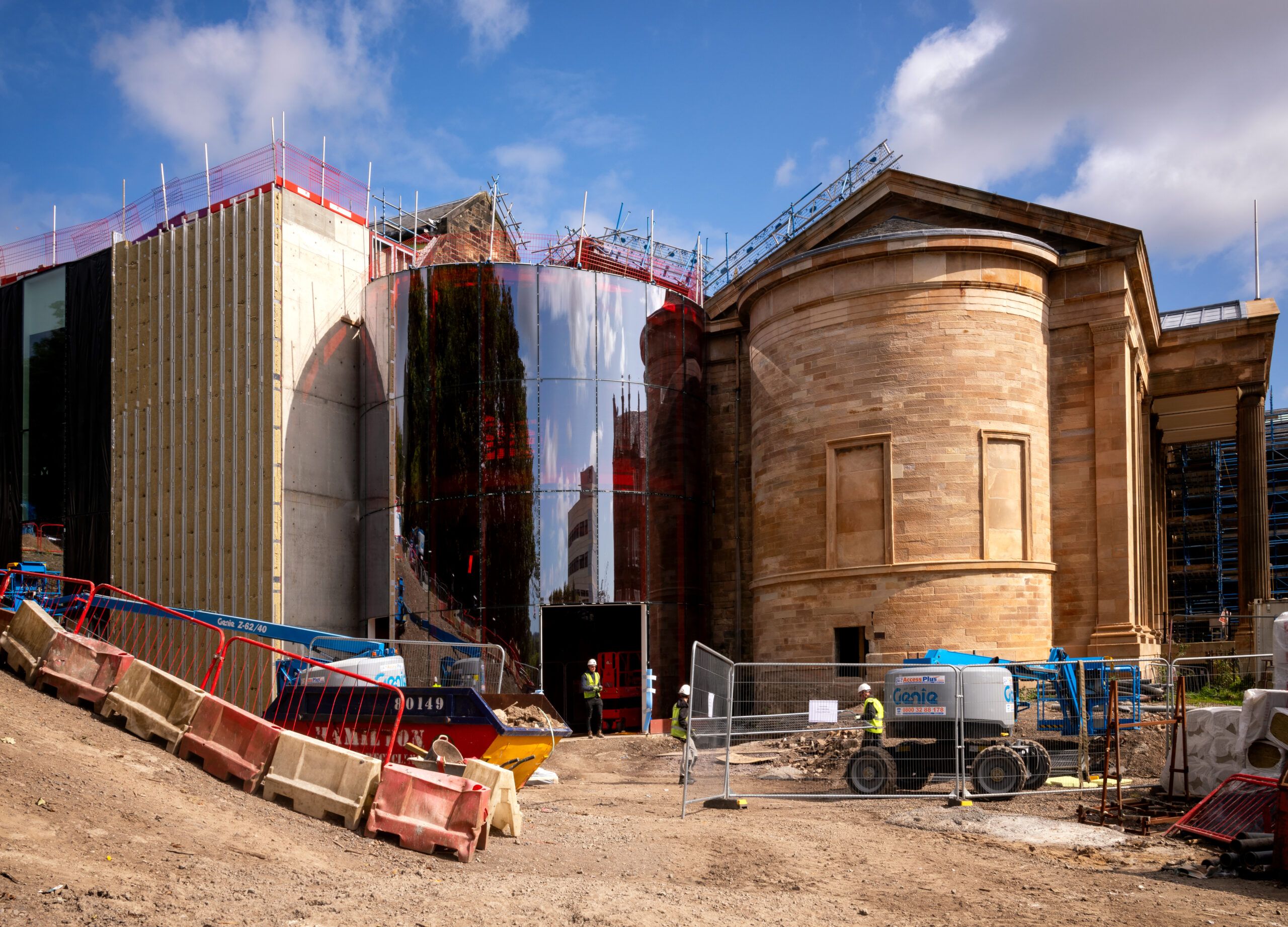 04 / 10 / 23
Check your knowledge and discover fast facts about the Museum's social spaces.
Read More
More News & Stories