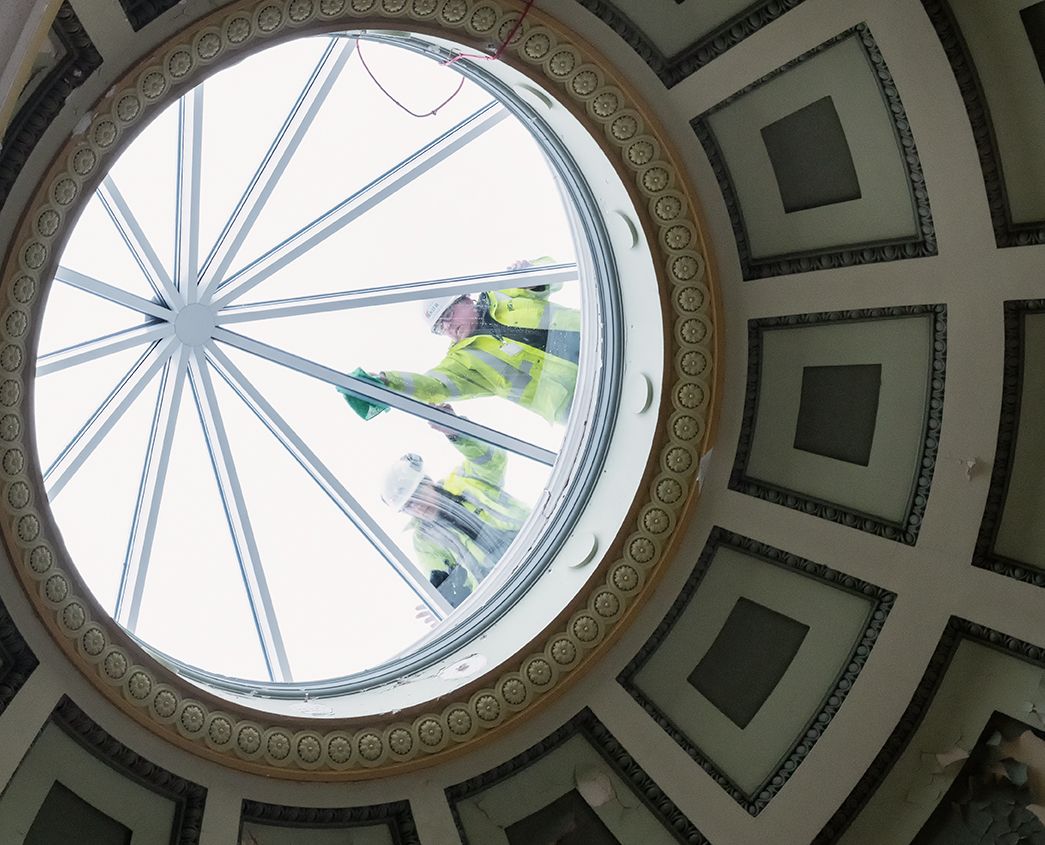 Building Works & Exhibition Fit Out Progress
Excellent progress has been made on-site since our last edition with significant alterations now complete.
These include the concrete stairway forming the new entrance to level 1, the construction of the entrance lift shaft and the concrete flooring in the new retail space, Pillar Gallery and east extension. The completion of the lift shaft is an important milestone as it will allow the construction of the balcony access to the café and level 3.
Paisley Museum has 24 roofs and they are all being replaced. This work will be completed in August and will result in another significant milestone being achieved. The new slates and double-glazed roof lights are being installed in sequence and are now in place above galleries 1-5. All works to the roofs above the old Philosophical Society and Observatory House properties are now complete including extensive rot repairs to the trusses, chimney rebuilds and slating. The east gable of the Observatory House had to be partially rebuilt due to its poor condition and work was also required to repair the high-level stonework damage to the Observatory balcony.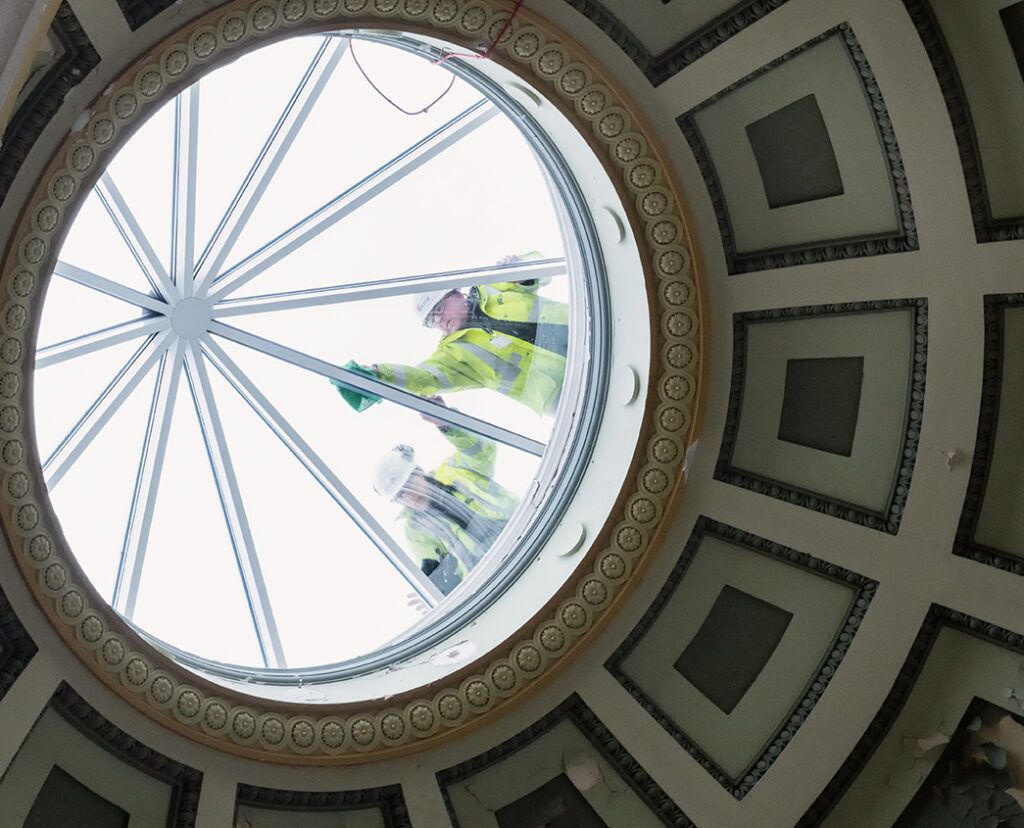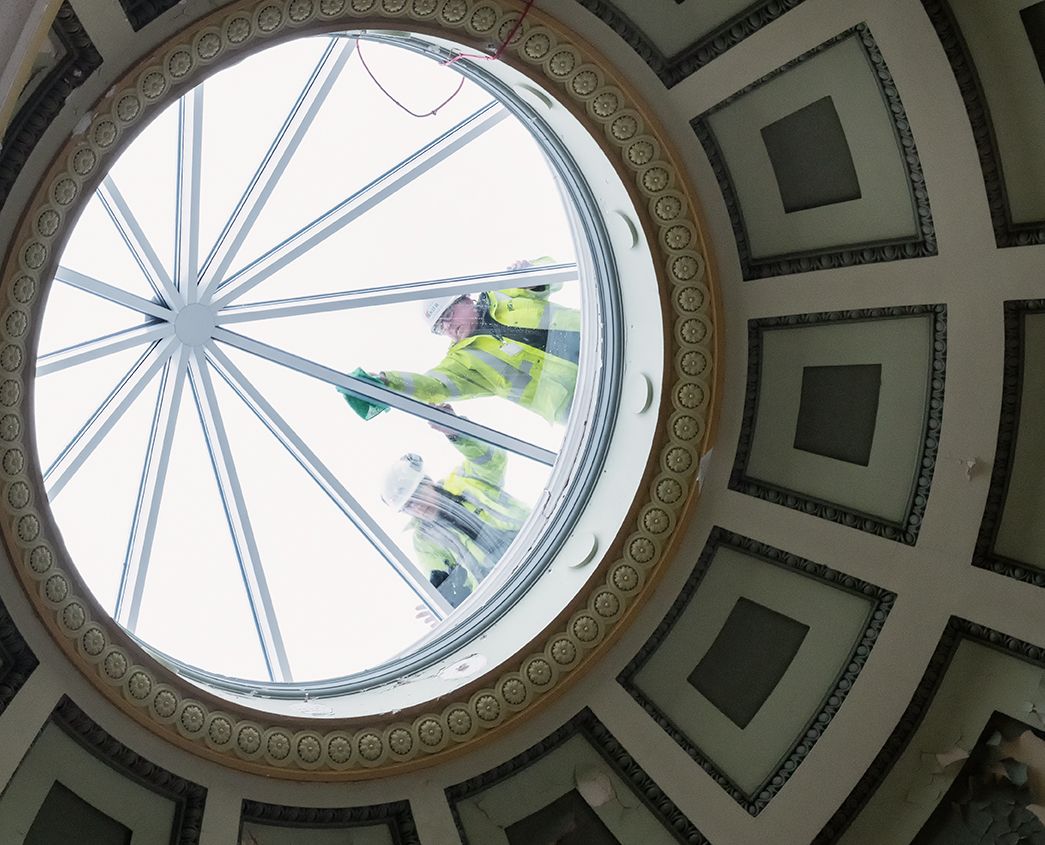 Polishing the new replacement rooflight above Rotunda 1.
Work on the new boiler room is now complete and it has even been decorated. The installation of mechanical and electrical services across the museum campus is well underway
Exhibition fit-out work has commenced with the production and fabrication of display components. These include display cases, mounts, aluminium frames and even prototypes and mock-ups that were presented in October last year. The quality and finish of the samples were outstanding and we look forward to seeing the next editions.
Unforeseen roof issues and façade cladding work delays have caused some disruption to the project timeline. However, our building and exhibition fit-out contractors are working hard to mitigate these delays and ensure that the Museum re-opens early next summer as planned.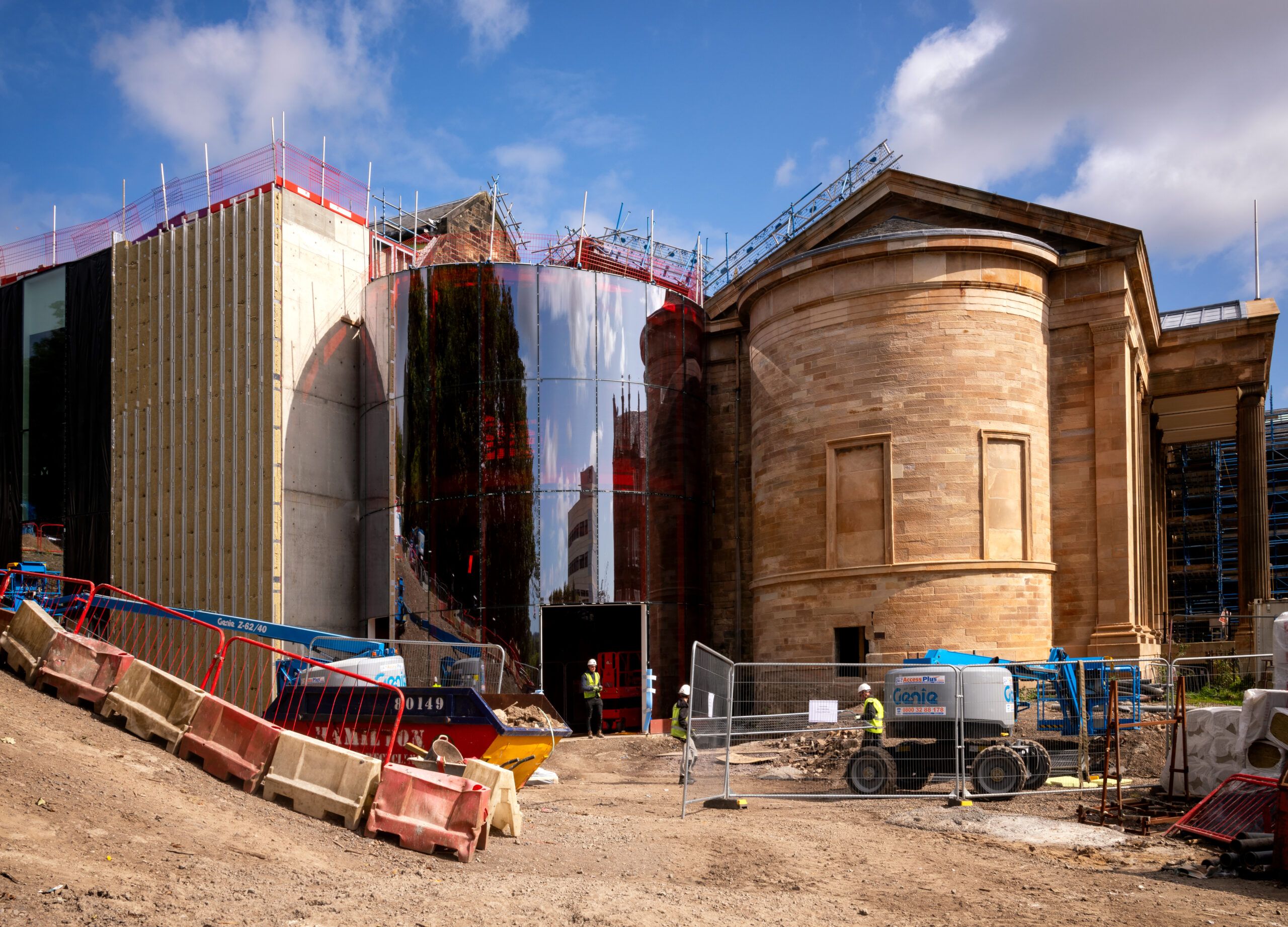 04 / 10 / 23
Check your knowledge and discover fast facts about the Museum's social spaces.
Read More
More News & Stories