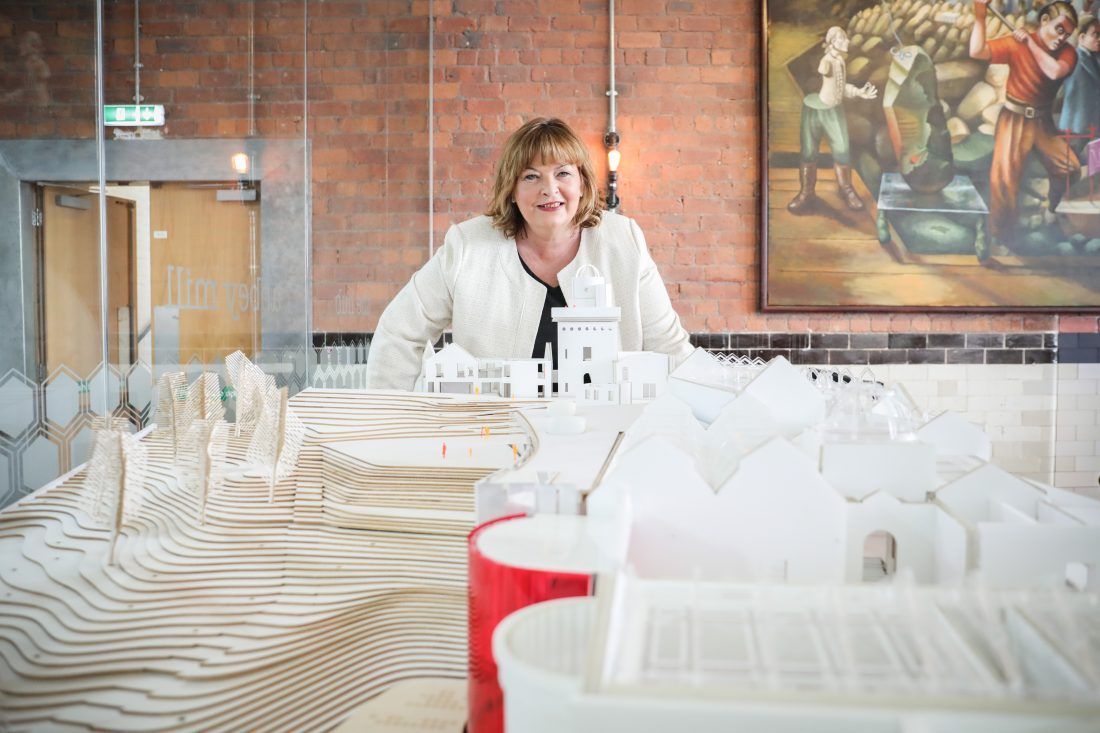 9th September 2020
In
News
Major Construction Milestone
Renfrewshire Council are now accepting expressions of interest from construction firms who wish to undertake the £21 million main contractor role and realise the vision created by Stirling Prize winner Amanda Levete's practice, AL_A.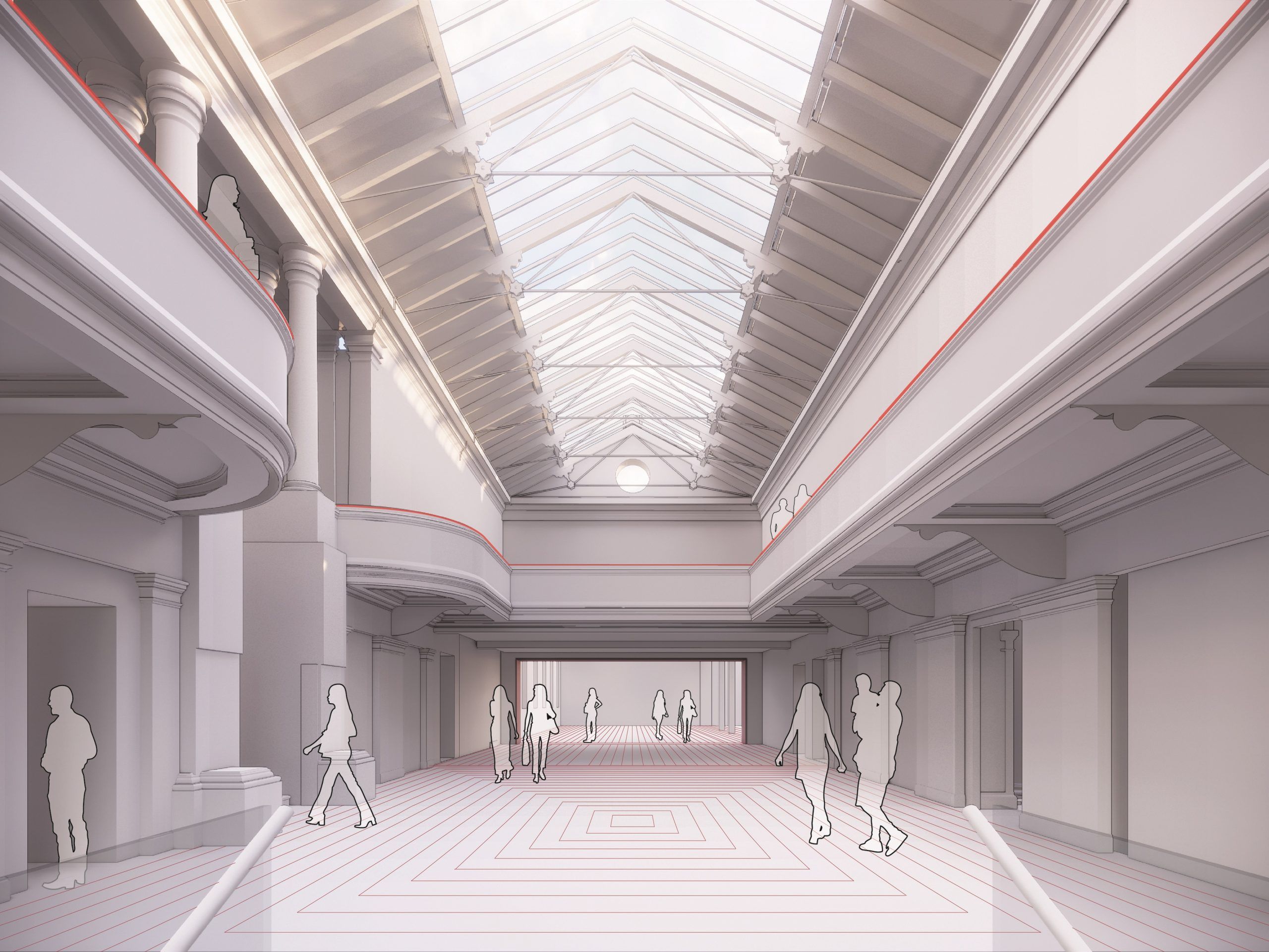 Design image of increased gallery spaces and improved vistas
As part of the tender process, Renfrewshire Council will look for financial guarantees given the economic trouble caused by covid-19, 'In the current difficult economic environment, the council seeks to ensure that the contractor who undertakes the works has suitable financial strength and capacity to complete these works. We require bidders to have a yearly turnover of £42 million and to evidence this level of turnover in the previous three years.' Any firm that does not meet the criteria will be excluded from the procurement process.
The council said it would also want firms to be able to evidence where possible that they have a Dun and Bradstreet (D&B) failure score of no less than 30. A Dun and Bradstreet score predicts the likelihood that a business will, in the next 12 months, seek legal relief from its creditors or cease business operations without paying all its creditors in full.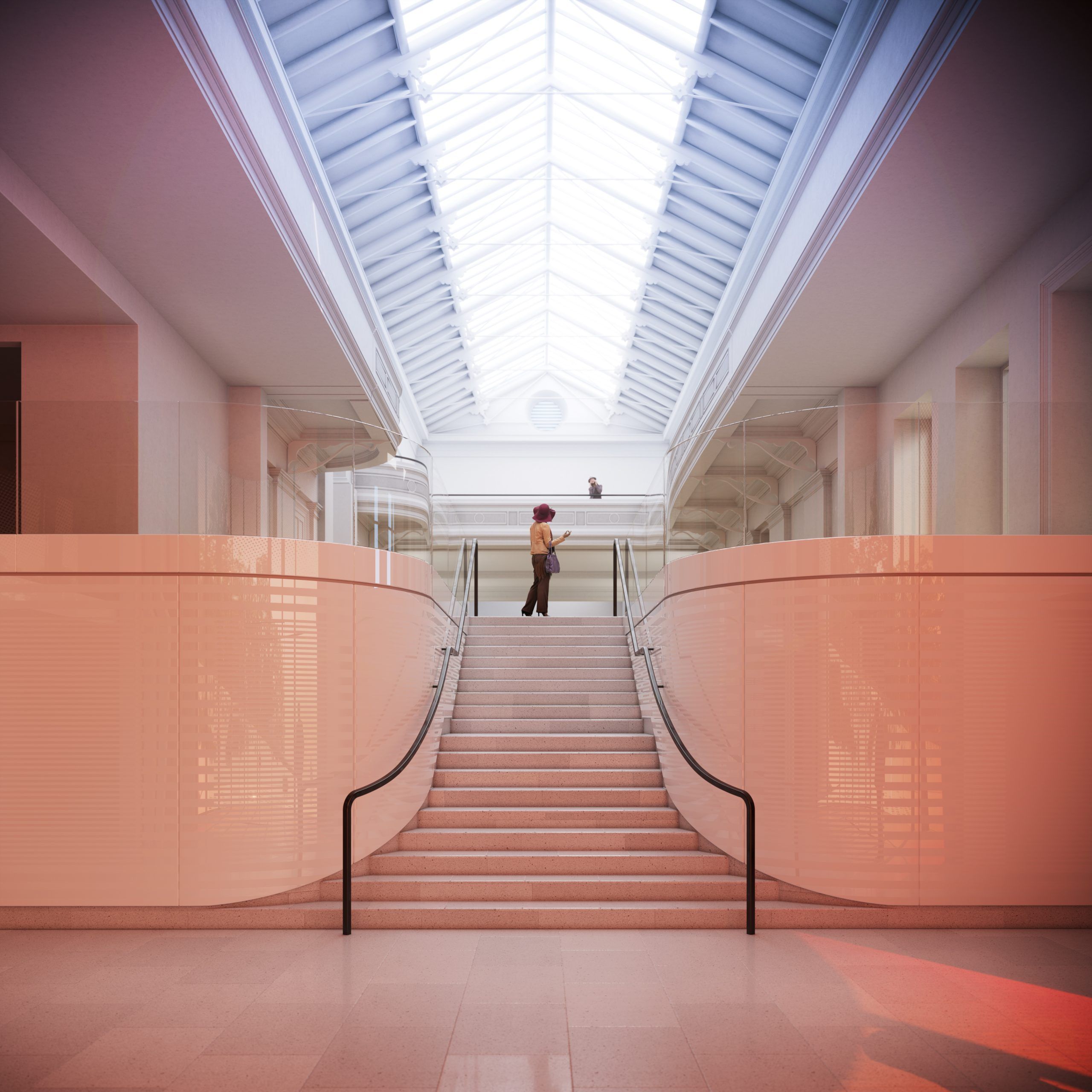 Inside the new Entrance.
The spokesperson for the council said, 'We recognise that many businesses have been directly affected by the coronavirus pandemic and therefore may be unable to meet the D&B score. Where an economic operator wishes to be considered for selection under this contract but cannot meet the D&B score, that economic operator must provide financial information which will satisfy the council that they have an equivalent level of economic and financial standing and must provide related guarantees or formal assurances to support their right to participate and be considered for any contract award.'
Contractors have until the 13 November to register their interest in the project. If you or your organisation would like to find out more about the tendering process, please follow this link.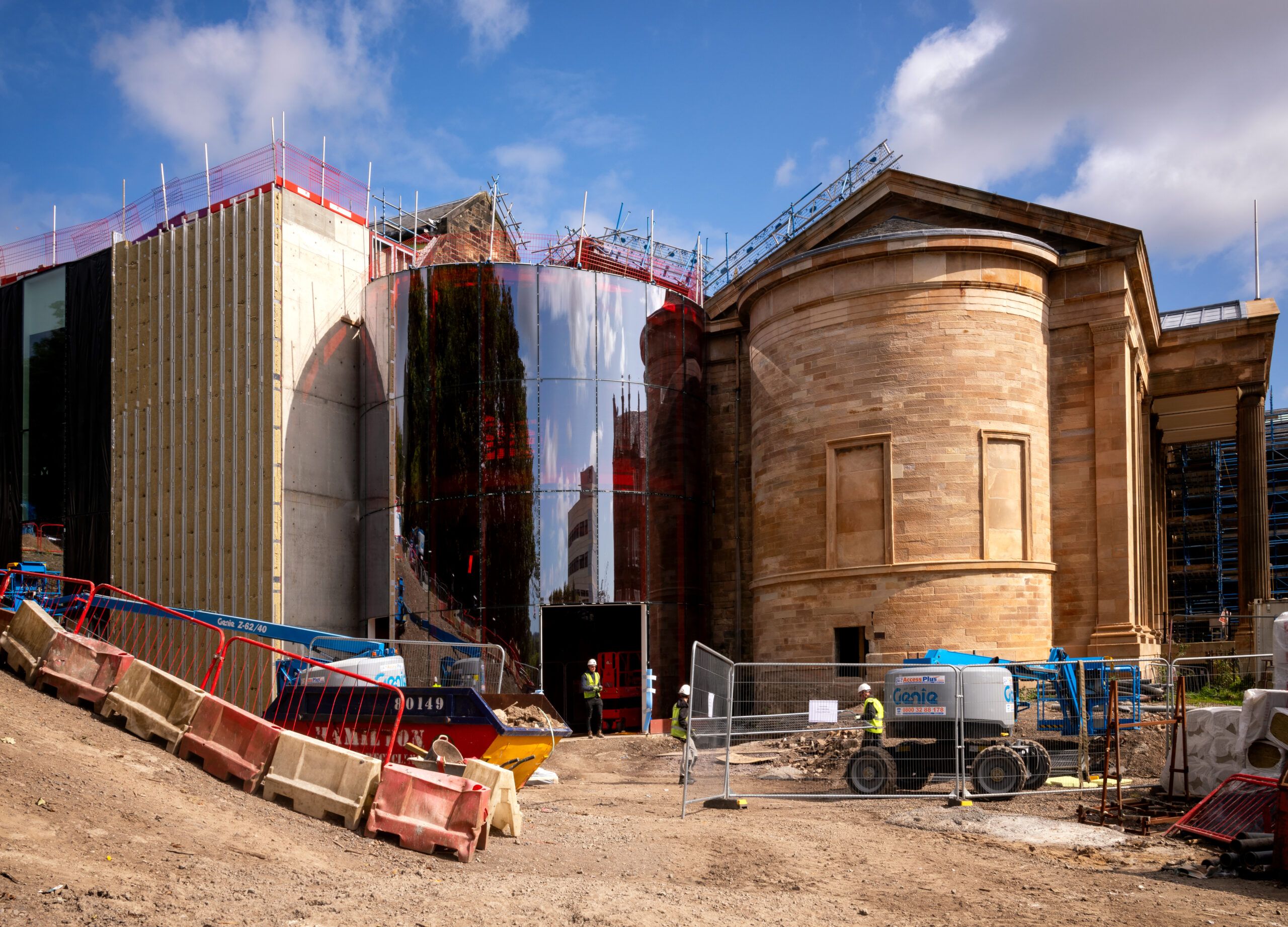 04 / 10 / 23
Check your knowledge and discover fast facts about the Museum's social spaces.
Read More
More News & Stories