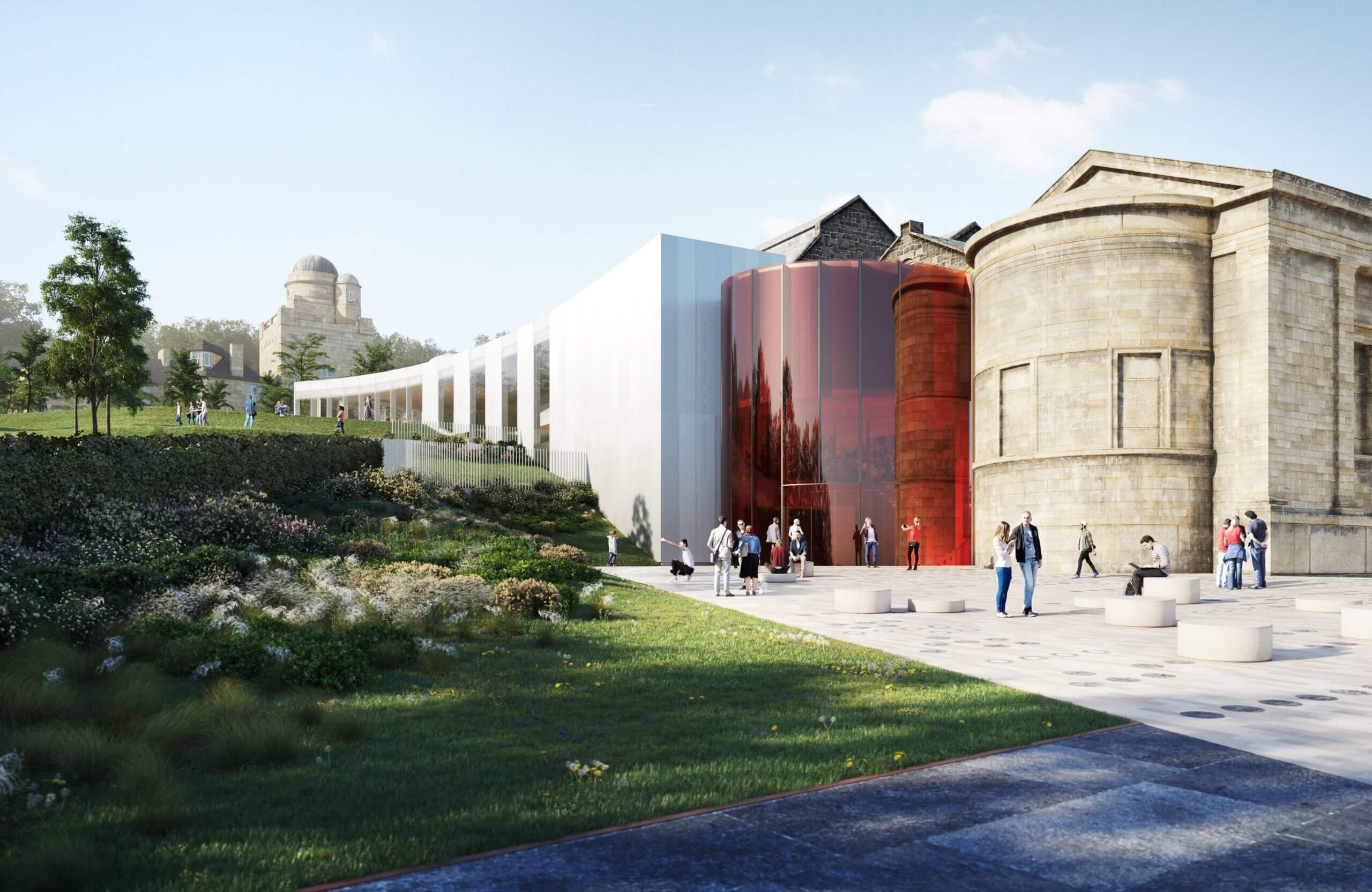 Meet our internationally-renowned architects – AL_A
AL_A are internationally-renowned architects. Award-winning architect and founder of AL_A, Amanda Levete, is delivering an ambitious plan for Paisley Museum. Specifically, this is inspired by the town's remarkable history and bold vision for the future.
The key design concepts of the architects
The architects explore four key design concepts which sit at the heart of this radical redevelopment.
A red thread
In summary, this concept takes inspiration from Paisley's proud textile heritage. It builds on this heritage to reconnect the museum with the town and its community.
AL_A bring this concept to life by restoring the Museum's place on Paisley's High Street. Visitors will be welcomed by a barrier free red-glazed entrance and public courtyard which takes the museum out onto the street. In doing this, the architects have drawn a symbolic thread up Paisley's High Street, connecting the Secret Collection, the new Learning and Culture Hub, and the Museum.
By physically integrating the towns heritage with the High Street, AL_A have reshaped the museum into a community resource at the heart Paisley's local life.
A new face for Paisley Museum
AL_A have developed a bold new face for Paisley Museum to ensure that it plays a pivotal role in the Town's future.
The architects have contrasted the Museum's existing historic features against simple contemporary finishes inspired by Paisley's unique heritage story. This includes the red glazed entrance way, a symbol of Paisley's radical past and circular benches, inspired by the jacquard loom punch card, placed in the entrance courtyard.
By embedding Paisley's heritage into the design, AL_A have delivered a future facing museum that uniquely represents Paisley.
Access for all
AL_A have used the new wing to resolve access and circulation issues and to unify the buildings in the Museum's campus.
Upon entering the Museum via the new step free courtyard, visitors will be welcomed by the new wing, which will provide a spectacular view of the entire museum, garden, café and observatory. Logical circulation routes have been developed, which help all visitors engage with the full extent of the Museum campus. This has been supported with the addition of lifts and access ramps.
A vibrant conversation between history and modernity
Throughout the reimagined museum, visitors will discover a creative dialogue between the Museum's beautiful Victorian and Edwardian features and its new modern additions.
All new features will revive the historic fabric of the building and its campus. Simultaneously it aims to deliver a museum which suits the needs of a twenty first century audience.
With Amanda Levete's team at the helm, Paisley Museum's reimagining promises to be much bigger than the building itself. AL_A have transformed our tired building into a community hub to celebrate Paisley's past and shape its future.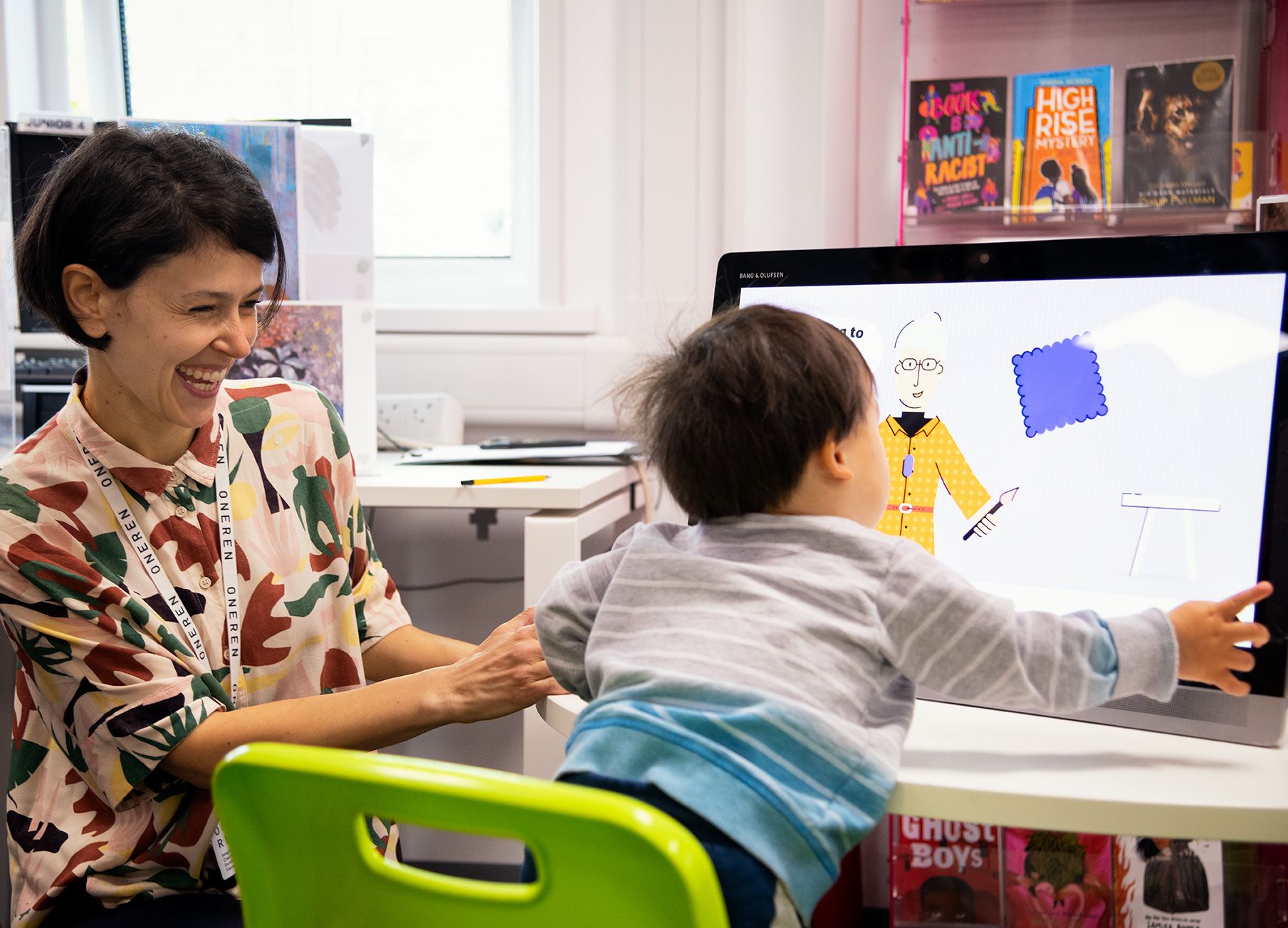 17 / 11 / 23
Check your knowledge and discover fast facts about the Museum's social spaces.
Read More
More News & Stories