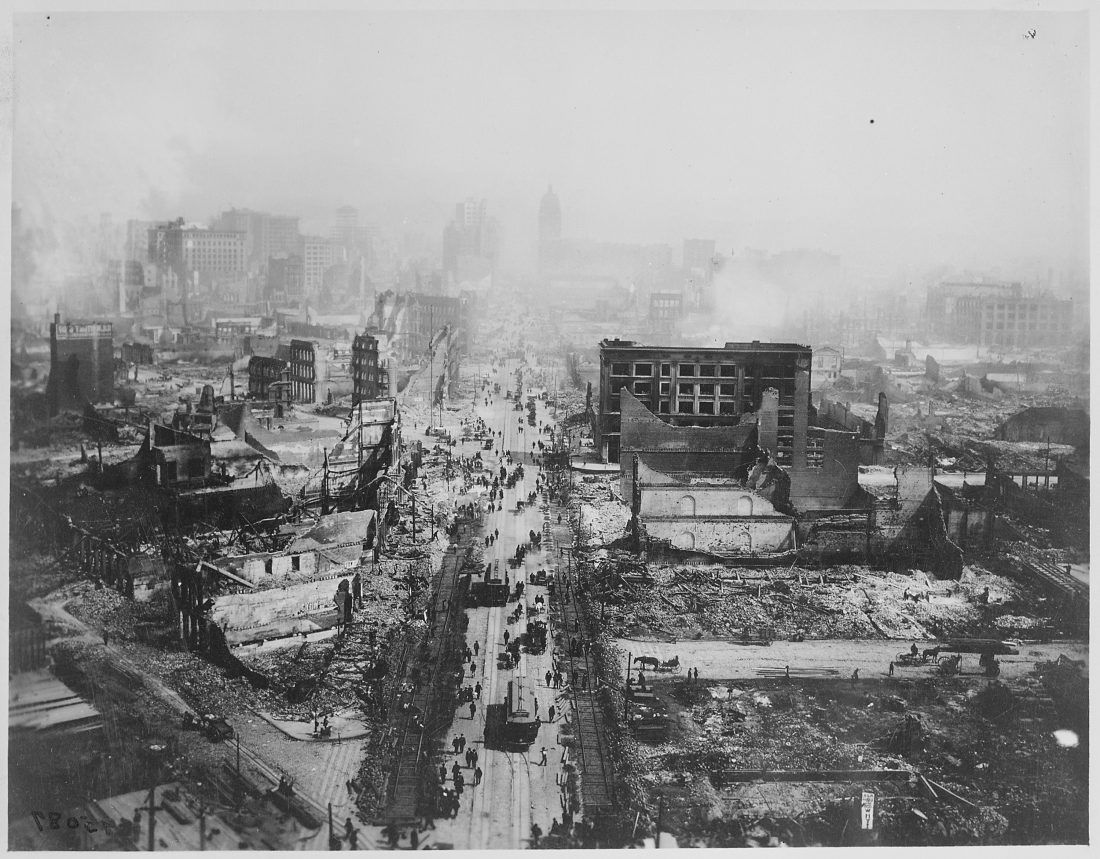 Movers and shakers – when Paisley was at heart of earthquake research
A curious object resides in Paisley Museum's science collection – a seismometer. Invented by eminent British geologist John Milne, this piece of scientific apparatus was designed to help measure the movement of the earth. The seismometer in the museum's collection places Paisley at the forefront of pioneering seismology research (earthquake studies).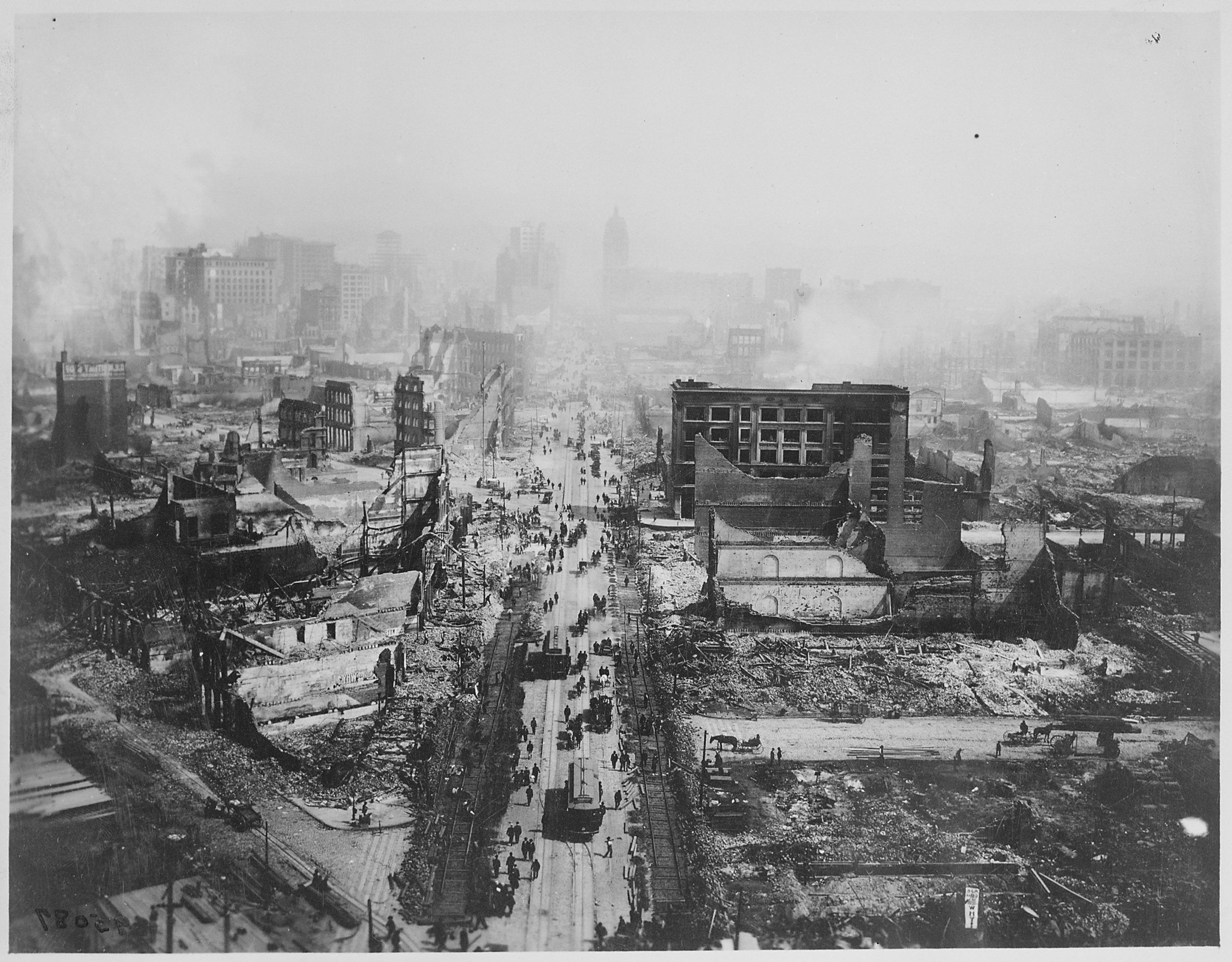 This image shows the devastating impact of the 1906 San Francisco earthquake
Paisley joins earthquake monitoring network
In 1898 Paisley Observatory received a letter from John Milne, writing on behalf of the British Association Seismological Committee. In his letter, John Milne outlines his vision to create the world's first global network of earthquake monitoring stations. He hoped to set up stations within 1,000 miles of each other at key centres of seismic activity across the globe. Milne asked if Paisley wished to participate in this pioneering work.
In his letter, Milne introduces the exciting things this global network could achieve. He highlights they could establish; the speed at which earthquakes spread across the globe, the location of oceanic earthquakes, and the strength or magnitude of earthquakes. To collect this data, Milne finishes, would "extend our knowledge of the earth on which we live".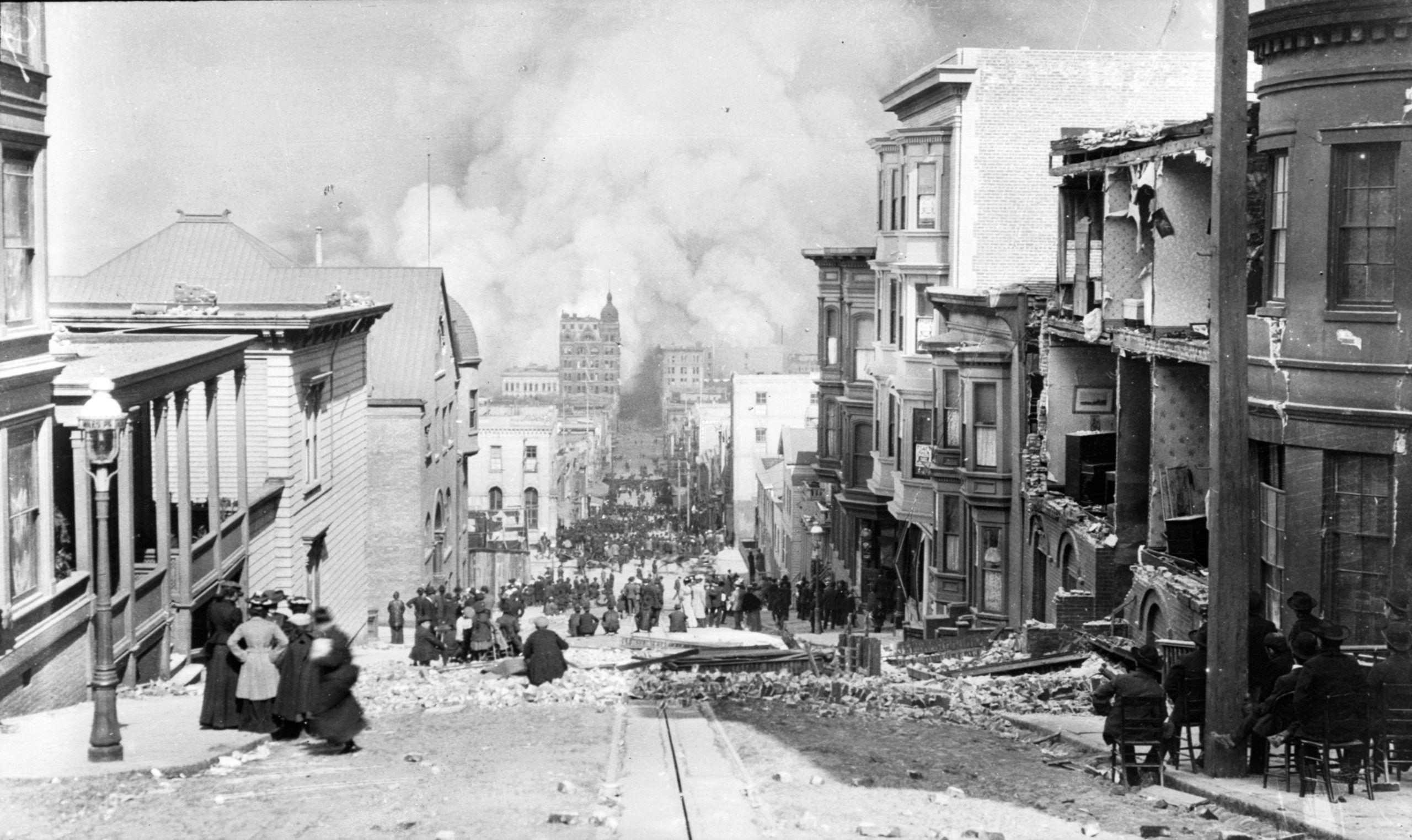 A shot of the destruction following the San Francisco earthquake in 1906
The arrival of Milne's letter could not have been more timely. James Coats, son of Peter Coats, was investing in state-of-the-art equipment, to "make the observatory as complete as possible, so as to be a fitting memorial to his father, who founded it".
Indeed, Paisley Observatory would be a fitting addition to this network, having felt several quakes over the years. For example, on 23 October 1839 the Paisley Advertiser records an earthquake which awakened several Paisley residents from their sleep, as "bells…were put into motion and windows, doors and earthenware were shaken with considerable noise". Paisley's history of mild earthquakes may have supported the observatory's decision to accept Milne's offer.
James Coats agreed to purchase the necessary equipment to become part of the network, including Milne's Seismometer. By 1899 Milne's ground-breaking network was up and running. Paisley joined 18 other stations, strategically positioned on each continent (bar Antarctica), they included; Toronto, Cambridge, Madras, Cadiz, Philadelphia, Tokyo, Kew, Victoria, Djakarta, Cape Town, Argentina, Bombay, Calcutta, Mauritius, Wellington, Cairo, Mexico and Beirut.

A reading from the Coats Observatory seismometers of the infamous 1906 San Francisco earthquake which devastated the city.
Together these stations amassed a great wealth of data, which was used to form the Shide Circular, a scientific journal named after Milne's own observatory on the Isle of White. Today the Shide Circulars are regarded as the founding documents of modern seismology. The pioneering people of Paisely have a role to play in this story, and the partially complete Milne Seismometer in our museum's collection tells this intriguing tale.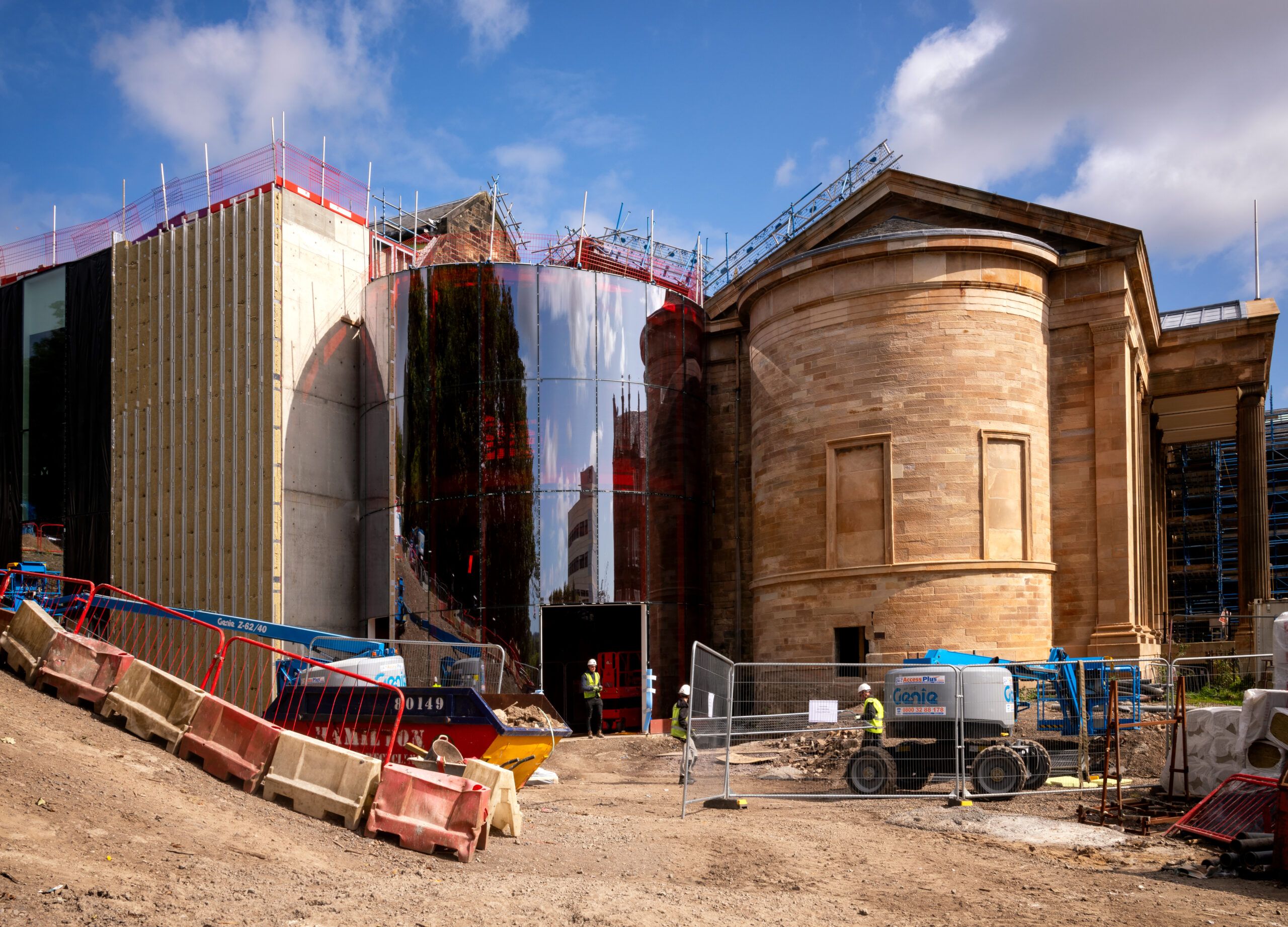 04 / 10 / 23
Check your knowledge and discover fast facts about the Museum's social spaces.
Read More
More News & Stories