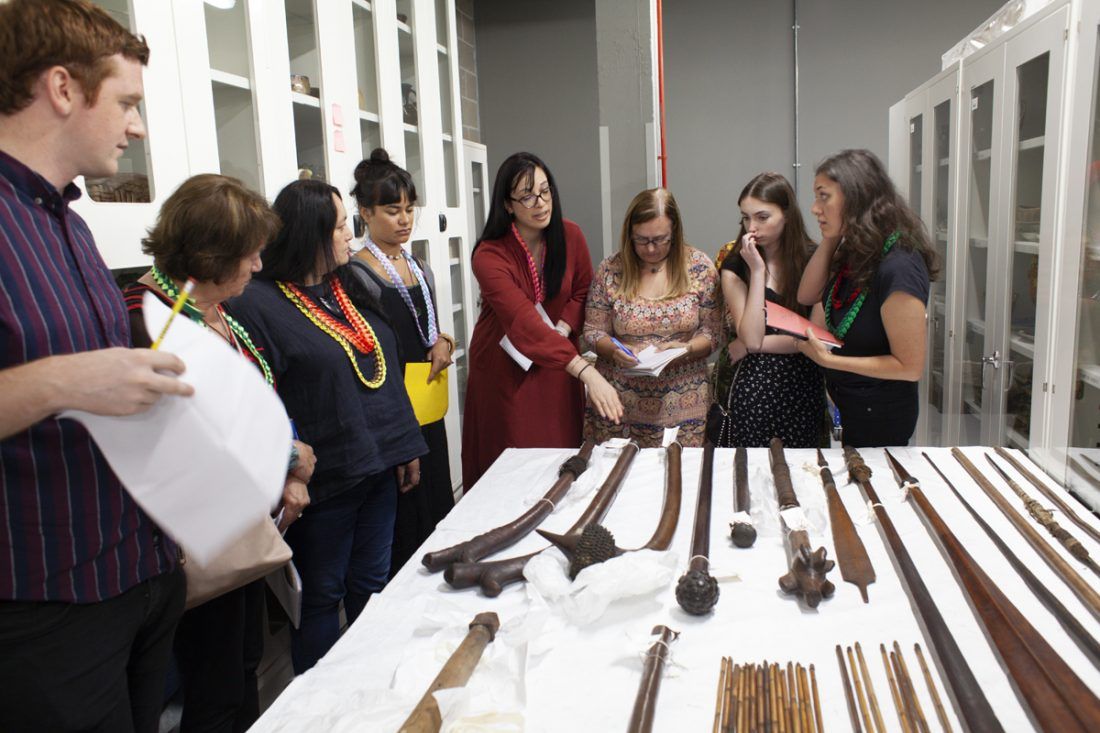 Re-appraising Pacific Island Collection
We're delighted to be co-producing a display with Interisland Collective. Interisland are a collective of Pacific Island artists, cultural practitioners, curators and community workers. During the summer 2019, they visited Paisley and explained that our collections of 'objects' were actually 'Taonga', living breathing beings that carry ancestral history. They helped to review gallery display plans and began work on co-producing a film that will give audiences a deeper understanding of the Pacific Island collection at Paisley Museum.
The Museum project Team met them again virtually after that to continue the good work. This has involved – working over three continents and a twelve-hour time difference. The displays will highlight the relationship between makers and the taonga they create. It will show the taonga is part of a living evolving culture and that the work with makers is a continuation of long traditions of cultural practices.
The image below was taken at our working museum store, The Secret Collection, when Interisland Collective visited us in 2019.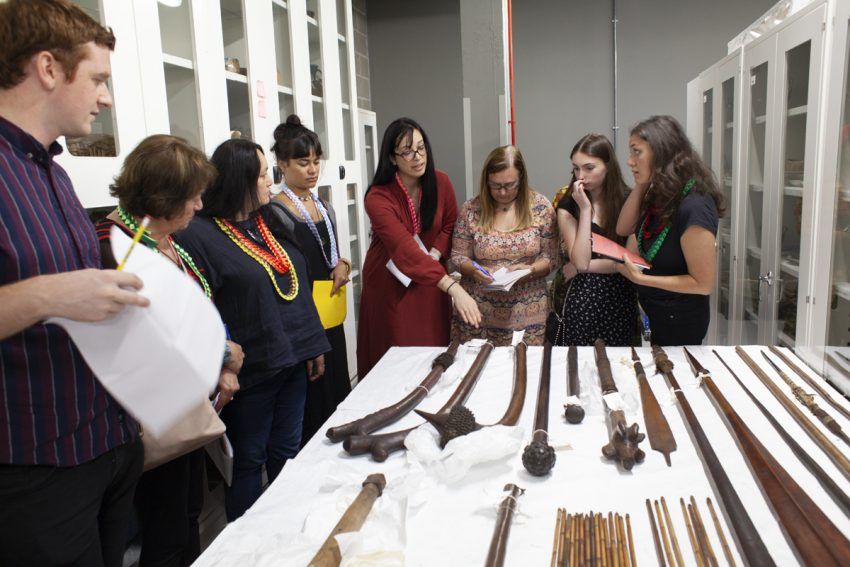 © Crystal Te Moananui-Squares.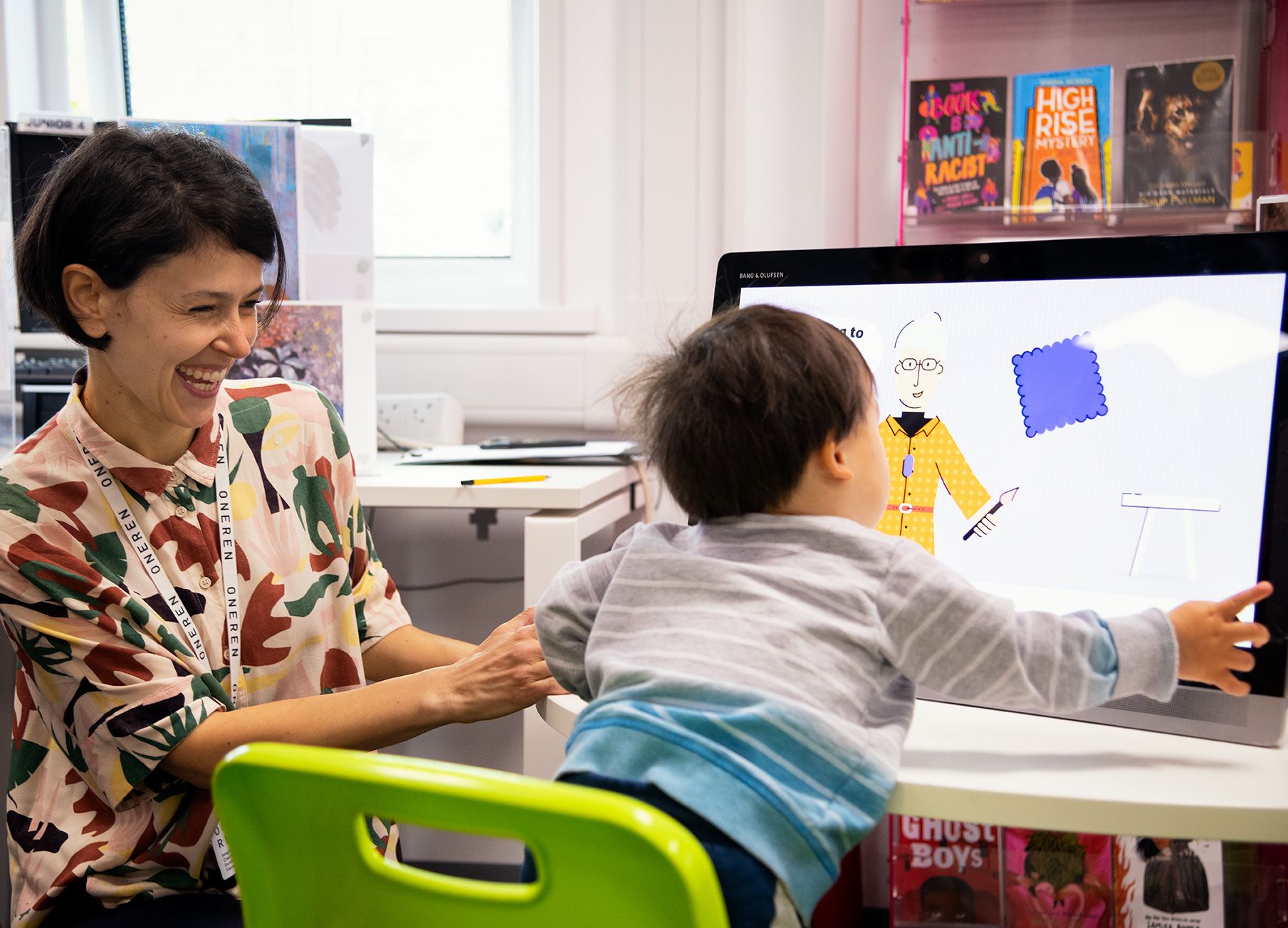 17 / 11 / 23
Check your knowledge and discover fast facts about the Museum's social spaces.
Read More
More News & Stories