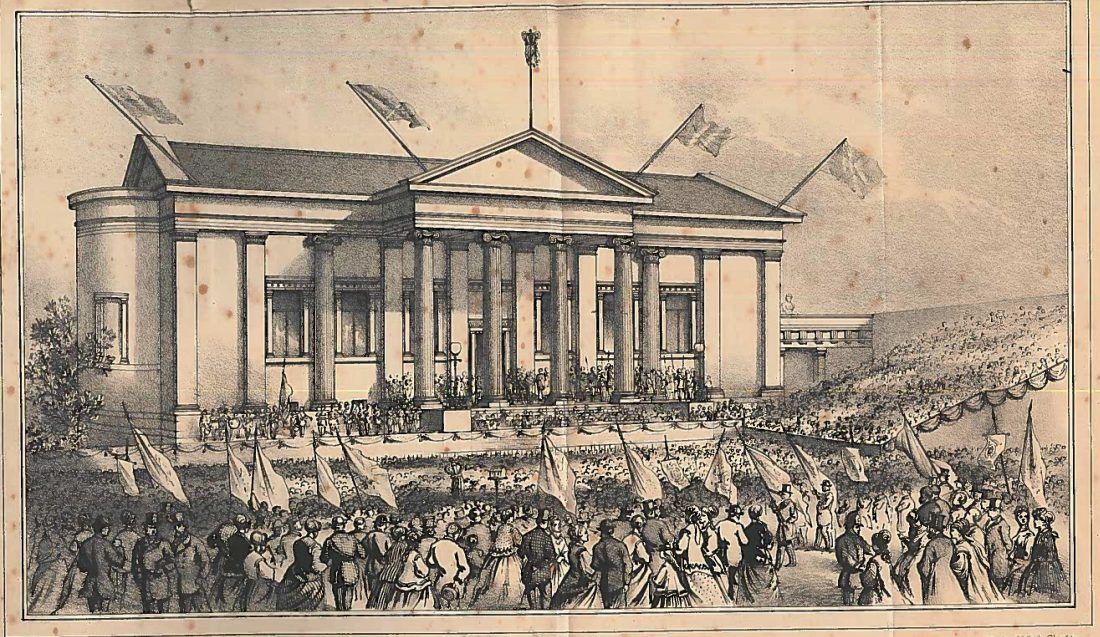 How weavers create a museum for the people
Paisley Museum's untold origin story began, long before it opened its doors in 1871. This story starts with the remarkable people of Paisley and the town's weavers. Paisley's pioneering spirit and worldly curiosity was the real driving force behind the museum's creation. It all started in 1808 with the formation of the Paisley Philosophical Institution (PPI)…
1800
By 1800 Paisley's inventive community had transformed their small market town into a wealthy industrial centre of textile production. This textile industry was run by well-paid, highly skilled handloom weavers. As independent workers, the weavers enjoyed rare freedoms, including one day off a week. With time and money, a plenty, the weavers embarked on a quest for knowledge embracing the spirit of the Scottish Enlightenment.
The Scottish Enlightenment was a cultural movement of radical new ideas, which transformed Scotland into a hub of philosophical debate, scientific advancement and artistic innovation. With self-improvement at its core, a whole host of clubs and societies dedicated to learning, sprang up across Scotland. Paisley and its weavers were at the forefront of this trend.
By the early 1800's Paisley had become a hot bed of literary exchange and debate, with a wide range clubs and societies. The weavers founded and attended many of these clubs. Indeed, Patrick McLerie – a handloom weaver who started the Burns Club alongside Robert Tannahill in 1805 – was even scalded by his wife for attending too many.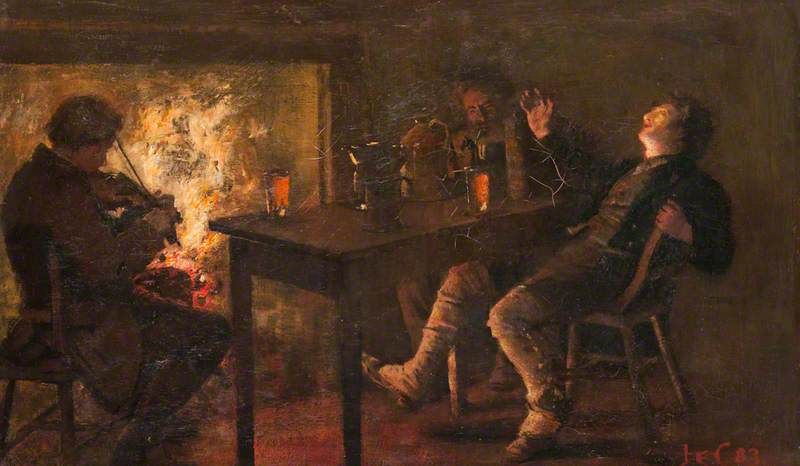 James Elder Christie (1847-1914), group recital of the Robert Burns poem, Willie Brew'd a Peck o' Maut , c.1900, Oil on Canvas, Height 45 cm x Width 73 cm, Paisley Museum and Art Gallery
1808
The people of Paisley had a thirst for Knowledge which led to the establishment of the PPI. On the 13th of October 1808, a group of bold Paisley Buddies met at No.7 Old Sneddon Street and founded the PPI to promote: philosophy, science, astronomy, literature, nature and art. Reverend William Ferrier led this energetic group, which originally included the likes of, Alexander Carlile, Paisley's radical provost, Malcolm Lang a Paisley dyer and Thomas Auld, a local bookseller. On that day, these bold Buddies promised to hold weekly lectures dedicated to the study of science and the natural world.
The PPI kept their promise, delivering an intriguing programme of lectures on a variety of colourful topics, including; volcanoes, anatomy, electricity and astronomy. The PPI also conducted scientific experiments, to the delight of their members. Crucially, they became passionate collectors, amassing a range of intriguing objects, artefacts, and curiosities from all over the world!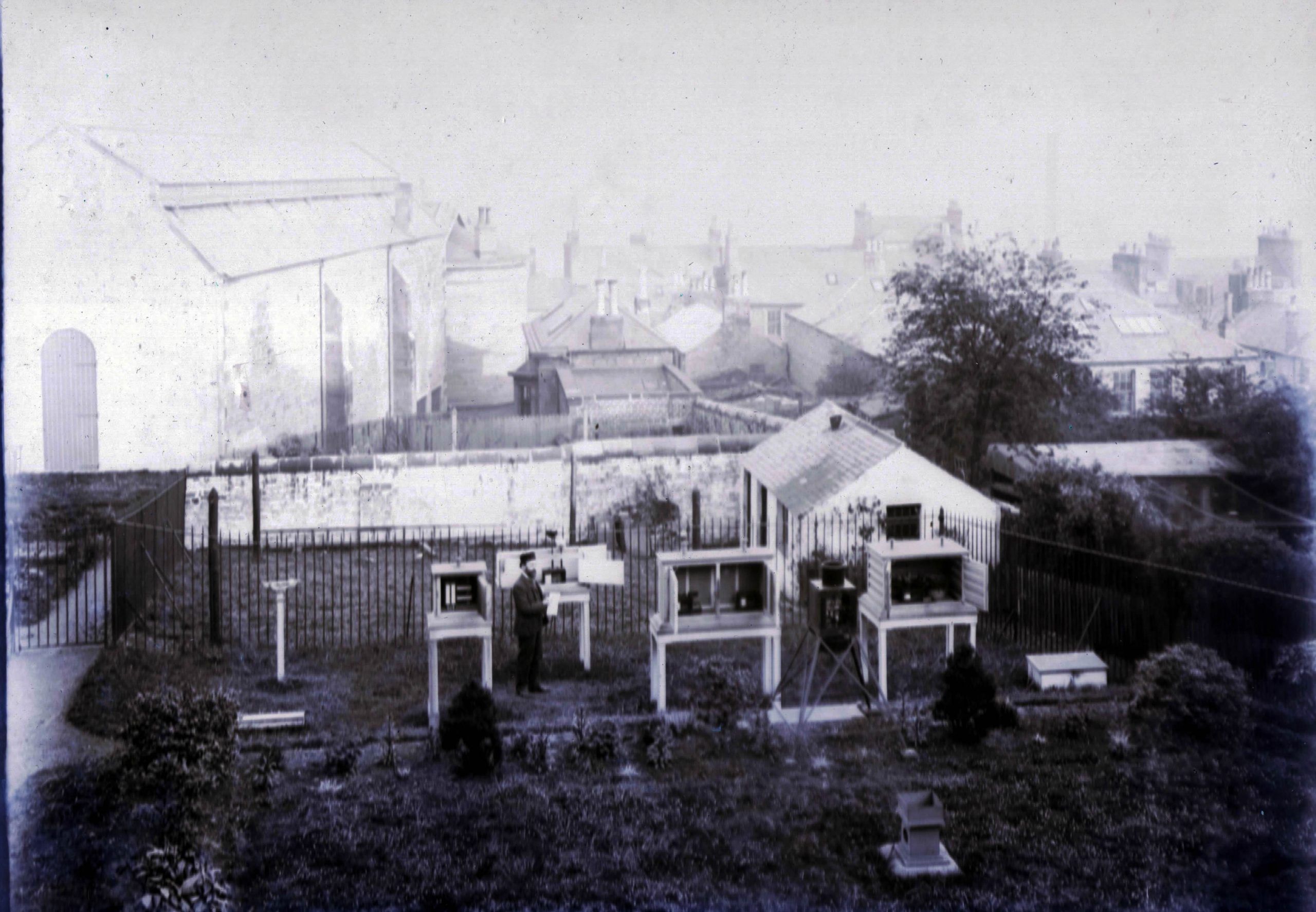 Black and white photograph, man conducting scientific weather experiments in the Observatory Garden, late 19th Century
1857
By 1857, the PPI entered a golden age. Now based at the Government School of Art and Design, the PPI's exhibitions and lectures were extremely well attended and its collections continued to grow. During the New Year Holidays of 1857, a collection of art and natural history was exhibited at the Grammar School. This collection belonged to Daniel Richmond, a local doctor and honorary secretary of the PPI. As a festive gift, Dr Richmond kindly donated his whole collection to the PPI.
1864
By 1864, with the addition of Dr Richmond's gift, the rooms of the PPI had become crammed floor to ceiling with curious objects and treasured artefacts. This was a wonderful achievement, but the lack of proper exhibition space was putting the collection at risk. At this point, the members of the PPI decided to find a more permanent home for their marvellous collection. They publicly submitted a proposal for a free museum and Library, and launched a fundraising campaign to raise £3000 for its construction.
1867
On the 22nd of January 1867, after a three-year campaign, the Reverend William Fraser made an exciting announcement. Local Industrialist, Peter Coats, had agreed to Pay for the New Museum, in full.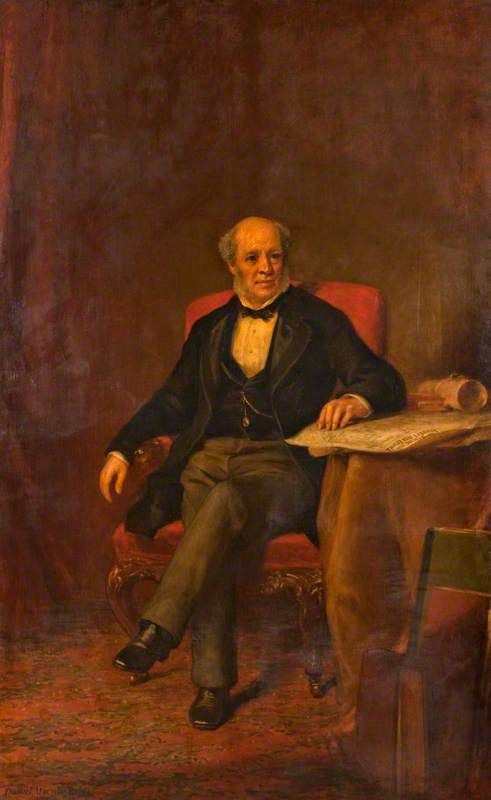 Daniel Macnee (1806 - 1882), Portrait of Peter Coates, c.mid-1800's, Oil on Canvas, Height 237 cm X Width 147 cm, Paisley Museum and Gallery
1868
Construction began in 1868, after the renowned Glaswegian architect John Honeyman was appointed. This photograph shows the people of Paisley celebrating the foundation stone being laid.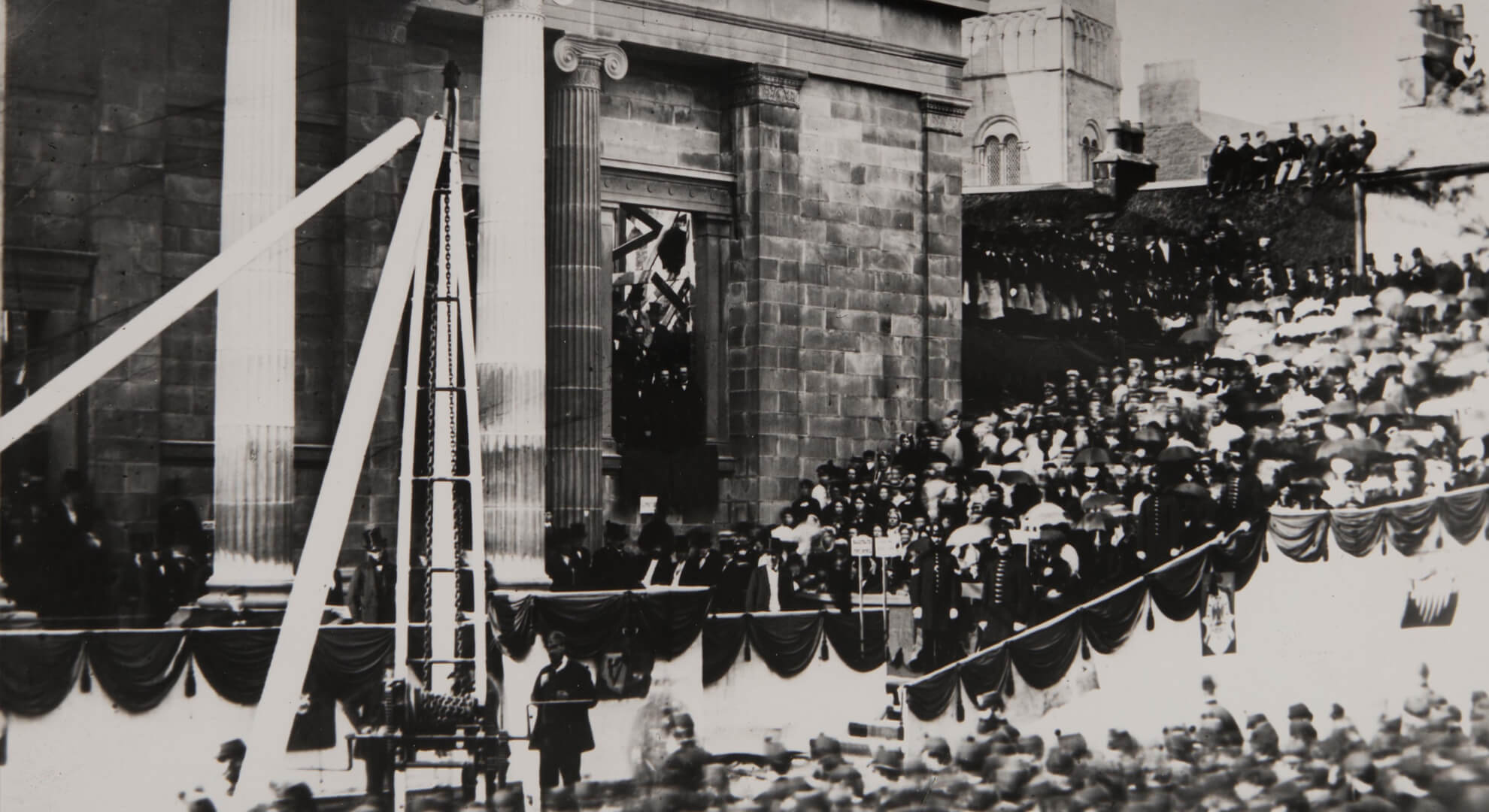 Black and white photograph, Crowds gather to celebrate the Museum's foundation stone being laid, 1869
1871
In 1871, the doors of the museum finally opened and the people Paisley marvelled at the PPI's enchanting collection in a museum that was built by the town.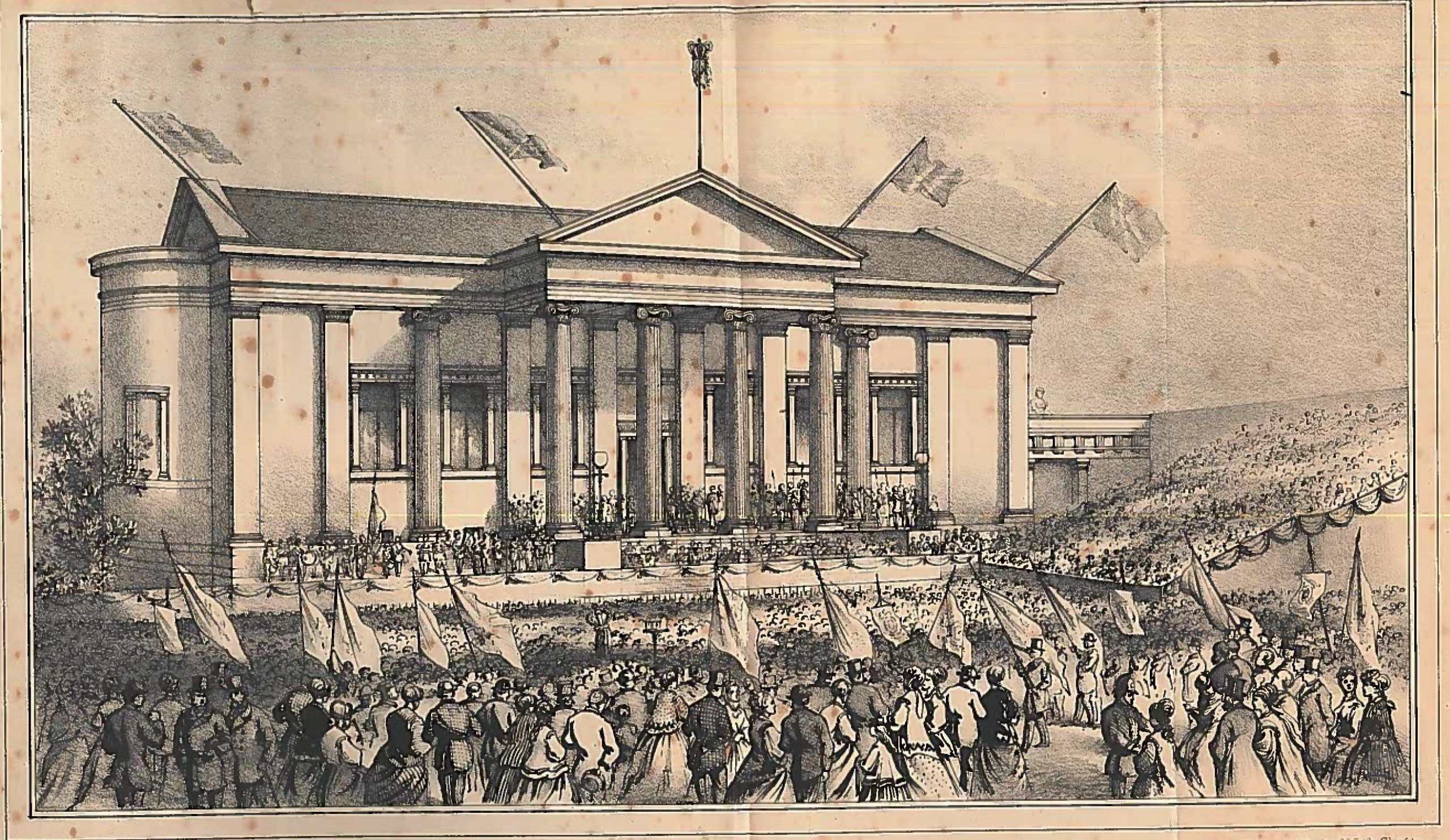 Etching of the museum opening ceremony, 1871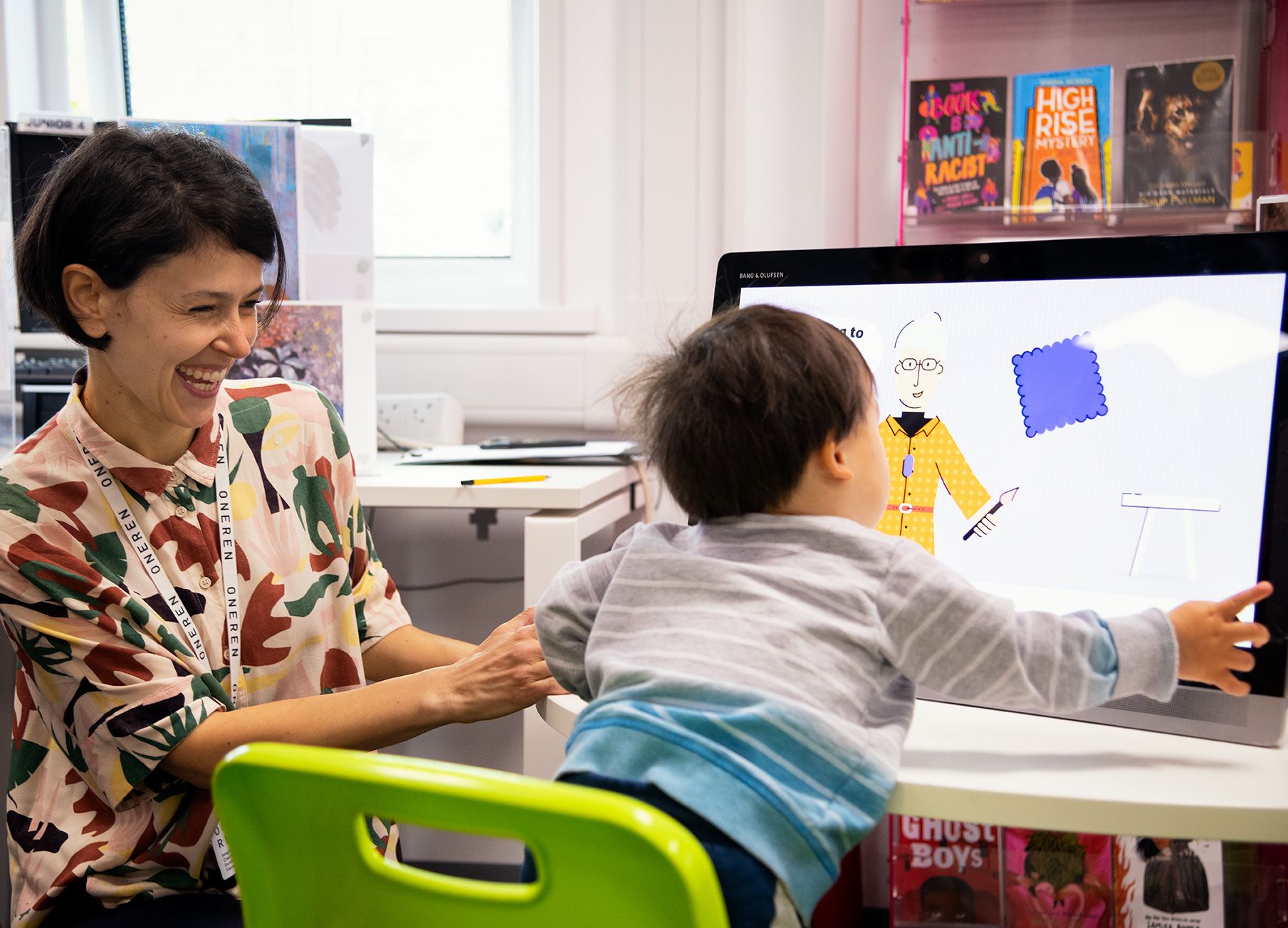 17 / 11 / 23
Check your knowledge and discover fast facts about the Museum's social spaces.
Read More
More News & Stories