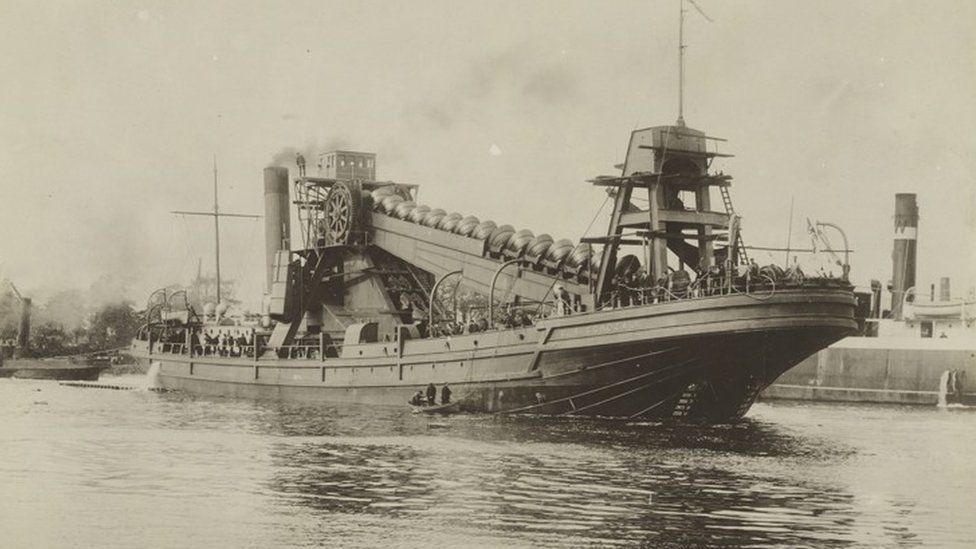 13th January 2022
In
News
From Renfrew to the Atlantic: the story of a Scottish dredger in the Panama Canal
Recently shared in a BBC article, the rediscovery of a Corozal model by Paisley Museum staff brought to light a dredger ship that helped dig the Panama Canal in the early twentieth century. Built in 1911 and sent the same year to the other side of the Atlantic, the Scottish ship played an important role to excavate one of the last and most difficult parts of the canal, the Culebra cut. This is event appears even more remarkable as the Corozal was the only large piece of machinery commissioned from outside the USA, breaking the American protectionist policy.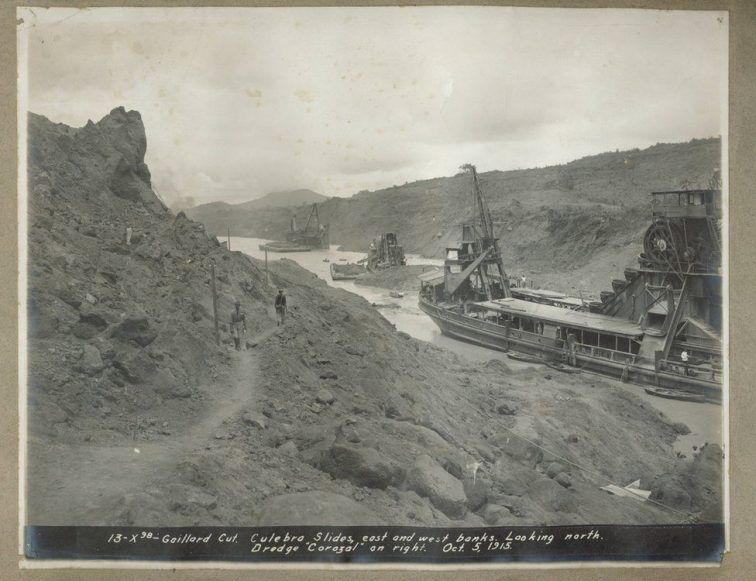 The Corozal (on right) in the Culebra Cut on Panama Canal in 1915
The Corozal is also known to be the first ship that sailed through the Culebra cut, marking the end of the Panama Canal construction and its future opening to international marine navigation. This story is one of many that connects Renfrewshire to the world, and that will proudly feature in the museum when it re-opens in 2023.
In the meantime, the Corozal model is well preserved in the Secret Collection store. The archive photos and some unique pictures of the ship model will give the most curious ones a glimpse of this impressive ship before discovering it in Paisley Museum Reimagined.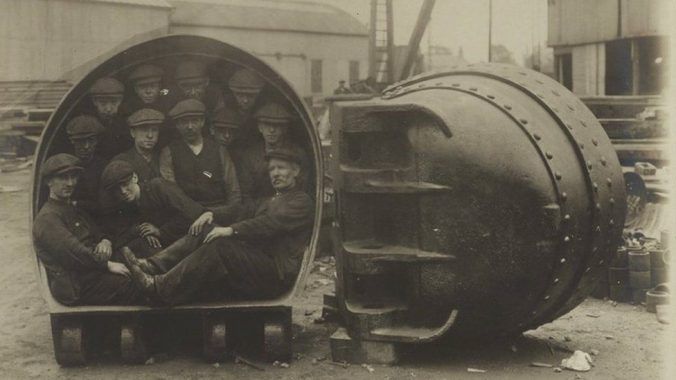 This image from 1911 shows the size of the huge buckets used to excavate dirt and soil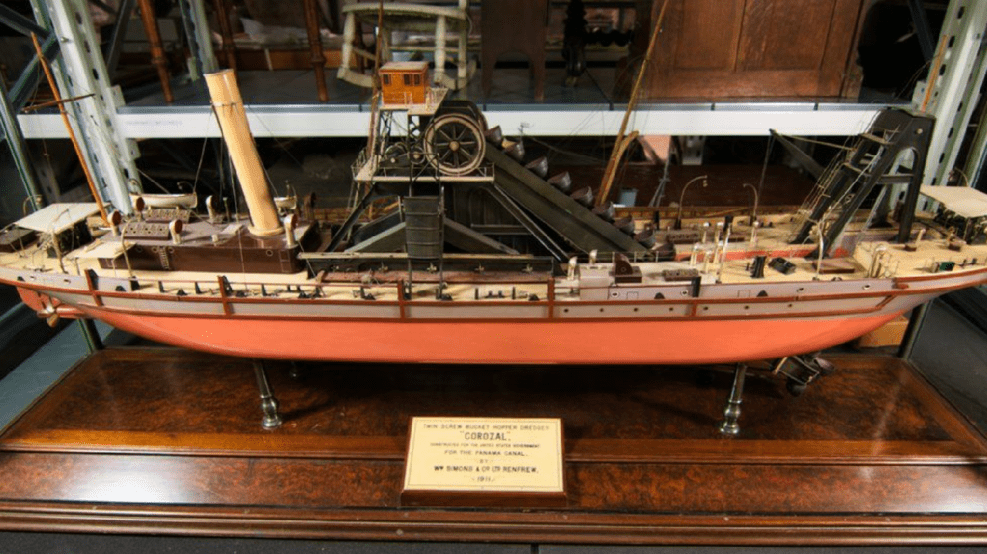 The detailed model of the Corozal that will be displayed in the Paisley Museum Reimagined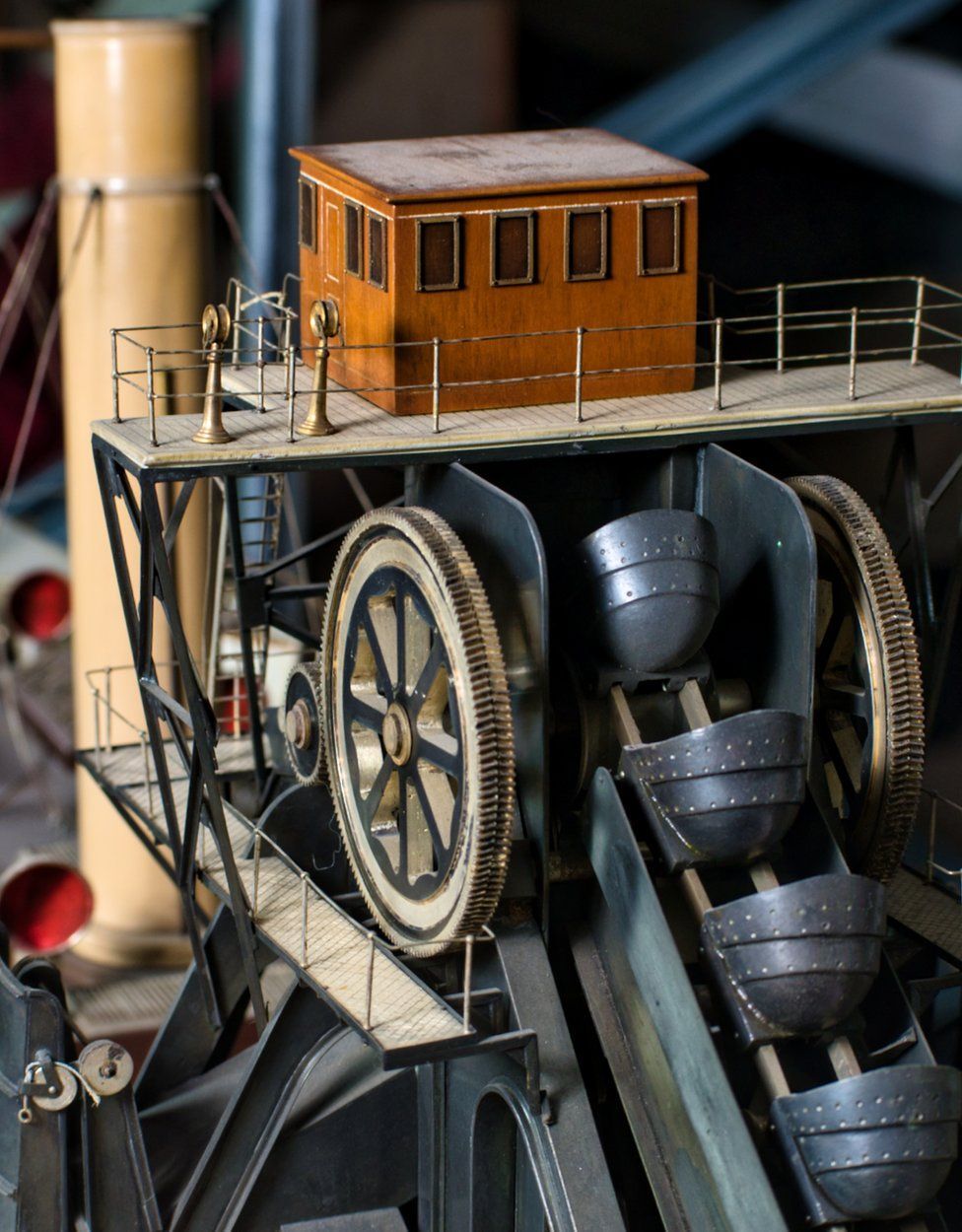 Explore the collection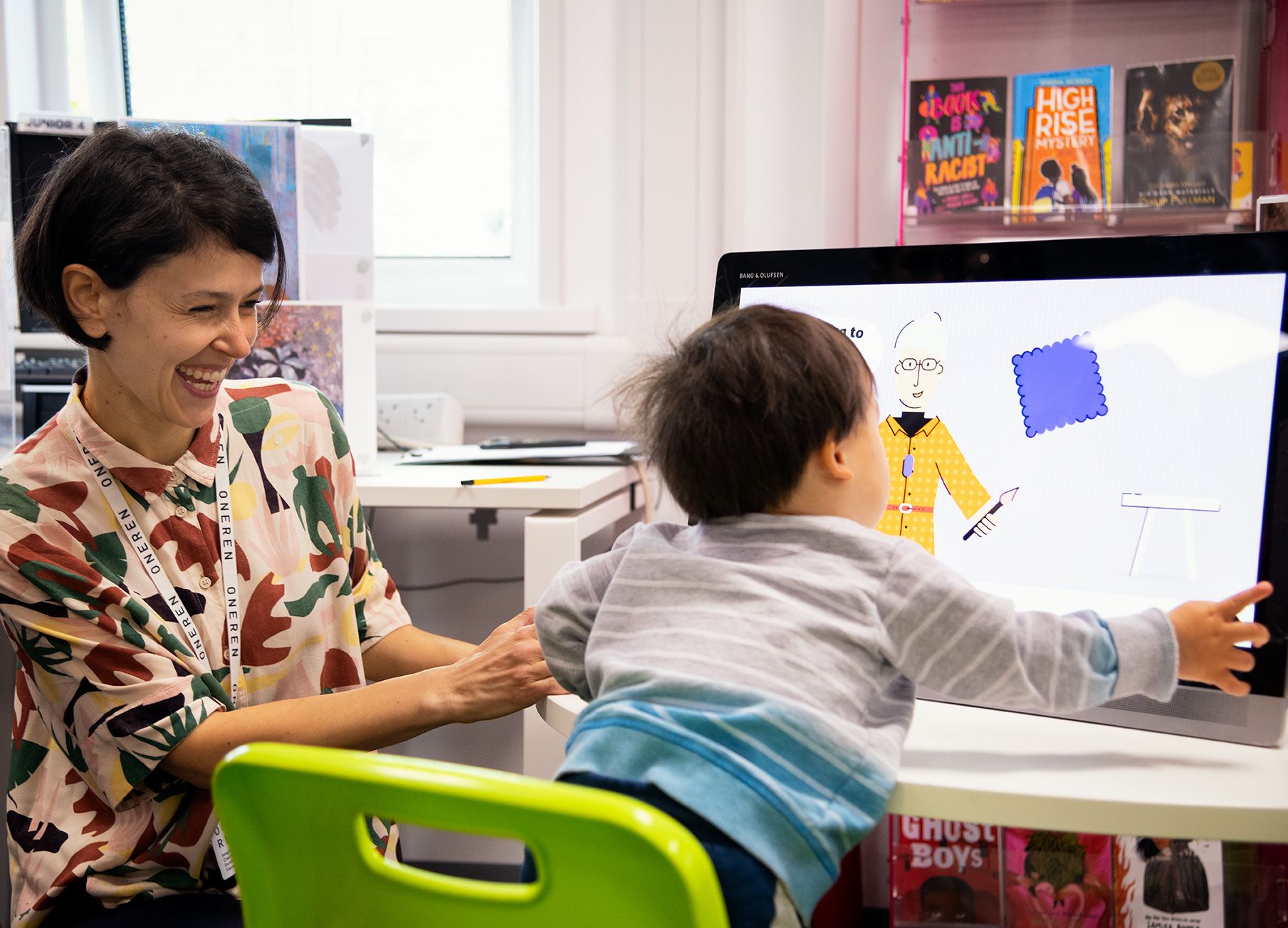 17 / 11 / 23
Check your knowledge and discover fast facts about the Museum's social spaces.
Read More
More News & Stories