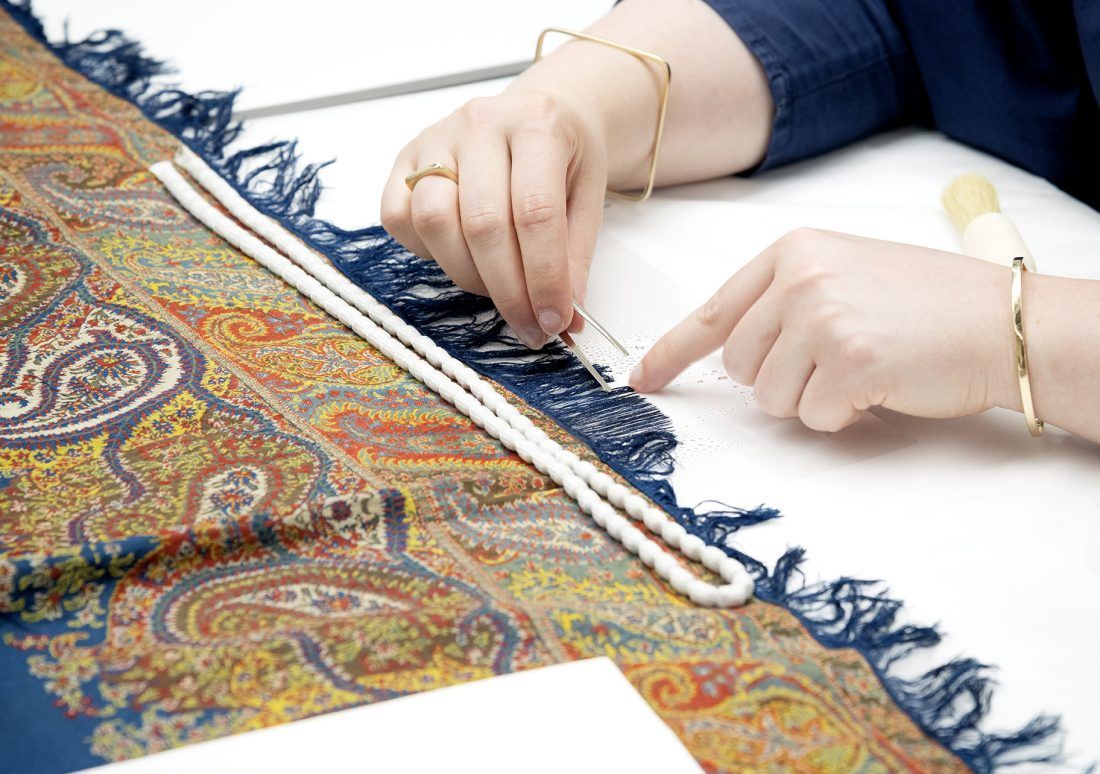 12th September 2022
In
News
Paisley Shawls Conservation
As announced in a previous article, Museum Galleries Scotland awarded the project team £60,000 to conserve 39 Paisley Shawls and deliver a series of online seminars discussing our internationally renowned collection. Our Textile conservator, Bevan O'Daly has been undertaking this work at our high street museum storage facility, The Secret Collection, and has so far completed treatments on 22 of the shawls.
The programme of seminars consisted of five online talks, which were free to attend and showcased a variety of areas including a history of the shawl collection, shawl production and the current conservation project. Each seminar welcomed between 150-200 attendees from all over the globe with viewers tuning in from Australia, Pakistan, Sweden and the United States of America. Recordings of four of the talks can be found on the OneRen YouTube channel. The conference about Hidden Stories of the Paisley Museum Shawl Collection, presented by our very own Curator, Catriona Baird, can also be watched below.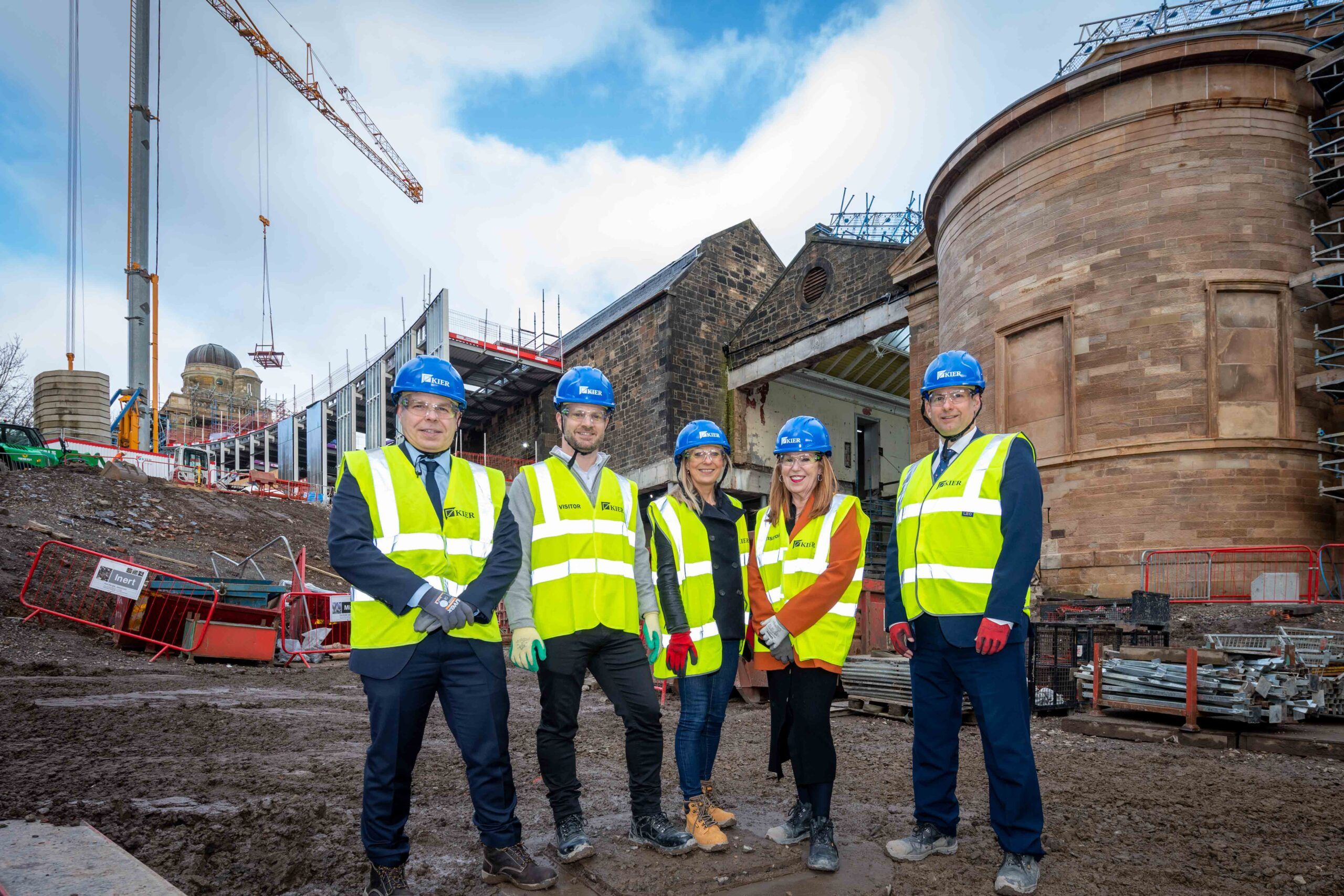 20 / 03 / 23
Paisley Museum Reimagined Conservation team and specialist contractors undertaking a full appraisal of the collection ahead of the objects being displayed in the Museum's refreshed galleries.
Read More
More News & Stories