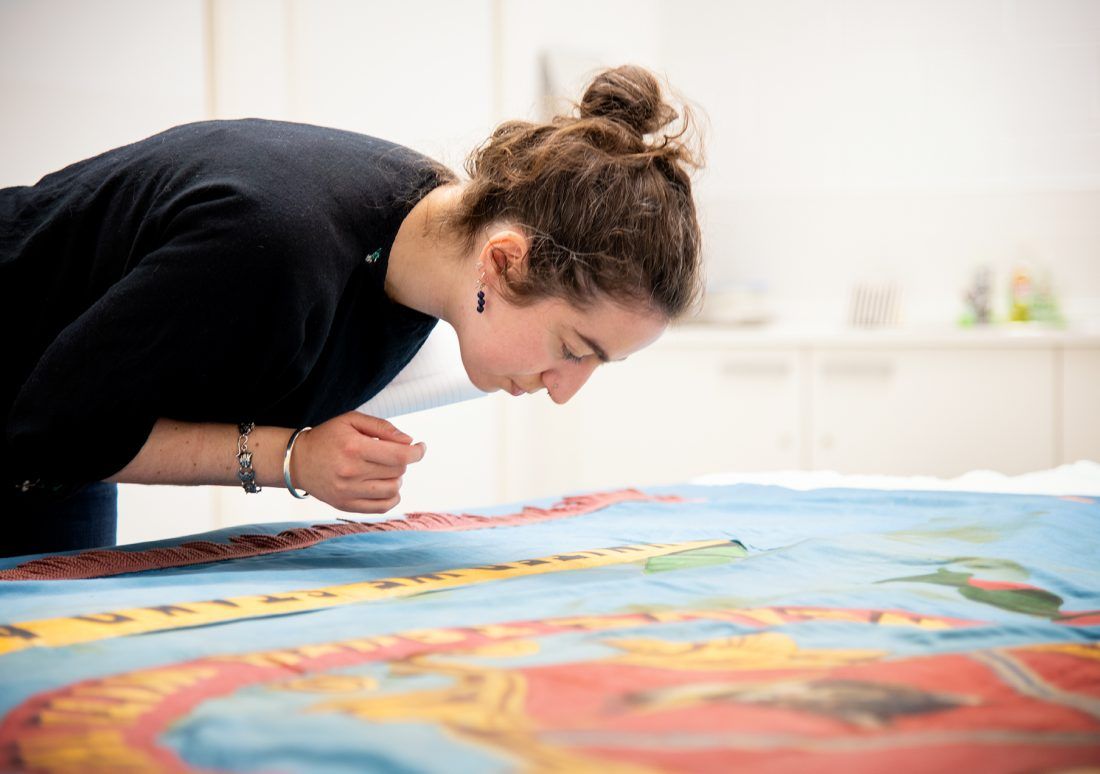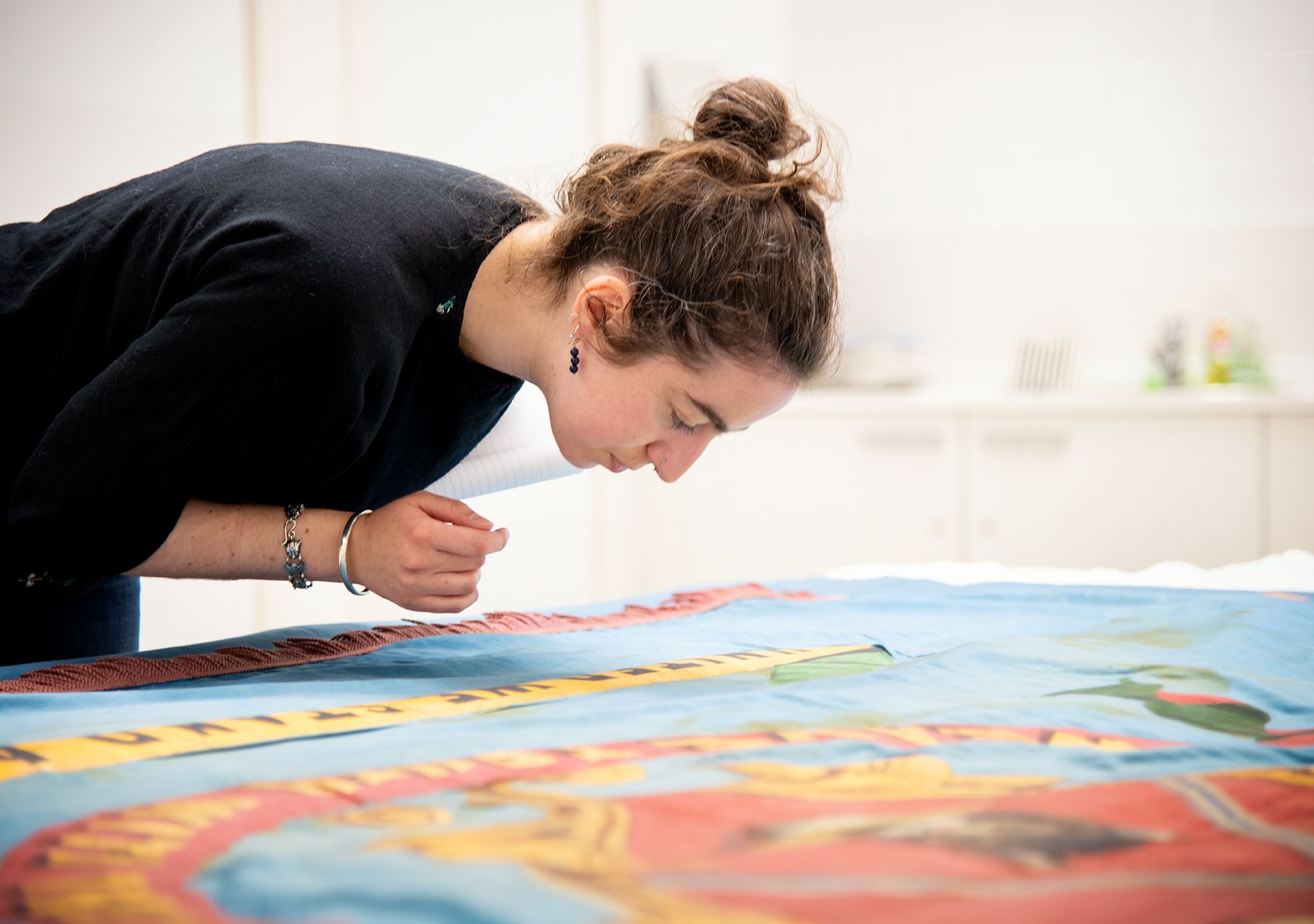 Social History Collection – Banners Conservation
A full appraisal of the 1200 objects selected for display in the refurbished galleries is now complete and our conservation team and partners are working hard to ensure the artefacts are displayed in the best possible condition.
Paisley Museum's Social History collection reflects the diverse aspects of local life from the 17th century onwards and includes objects connected to the area's industrial heritage. Five banners and a flag telling the story of Paisley's working-class and woman's histories have been selected from this collection for display.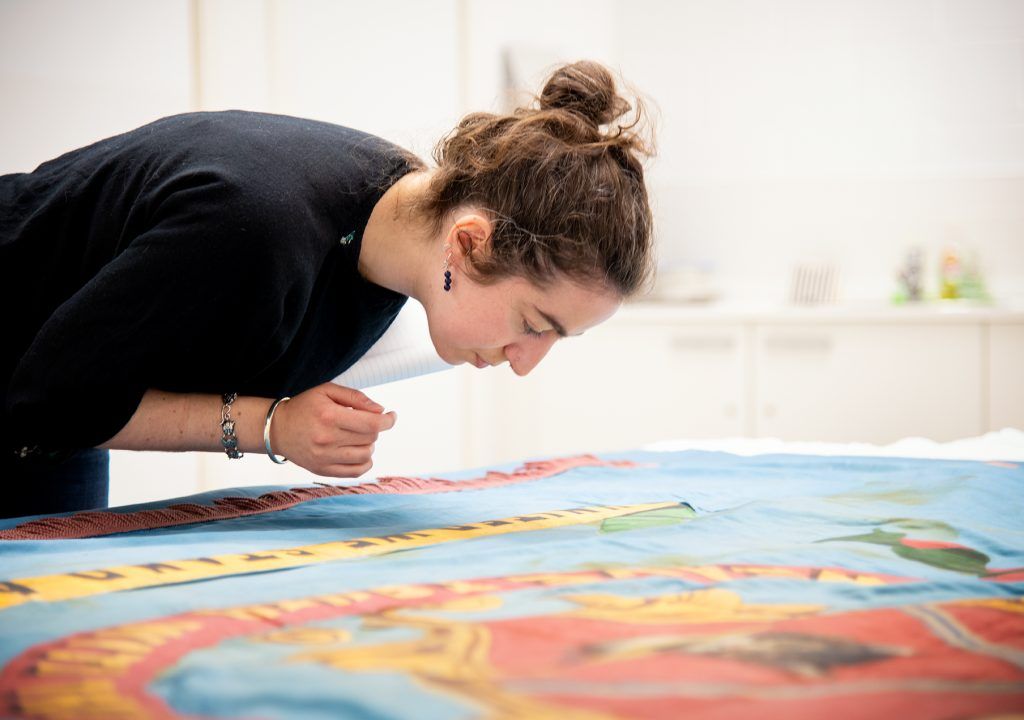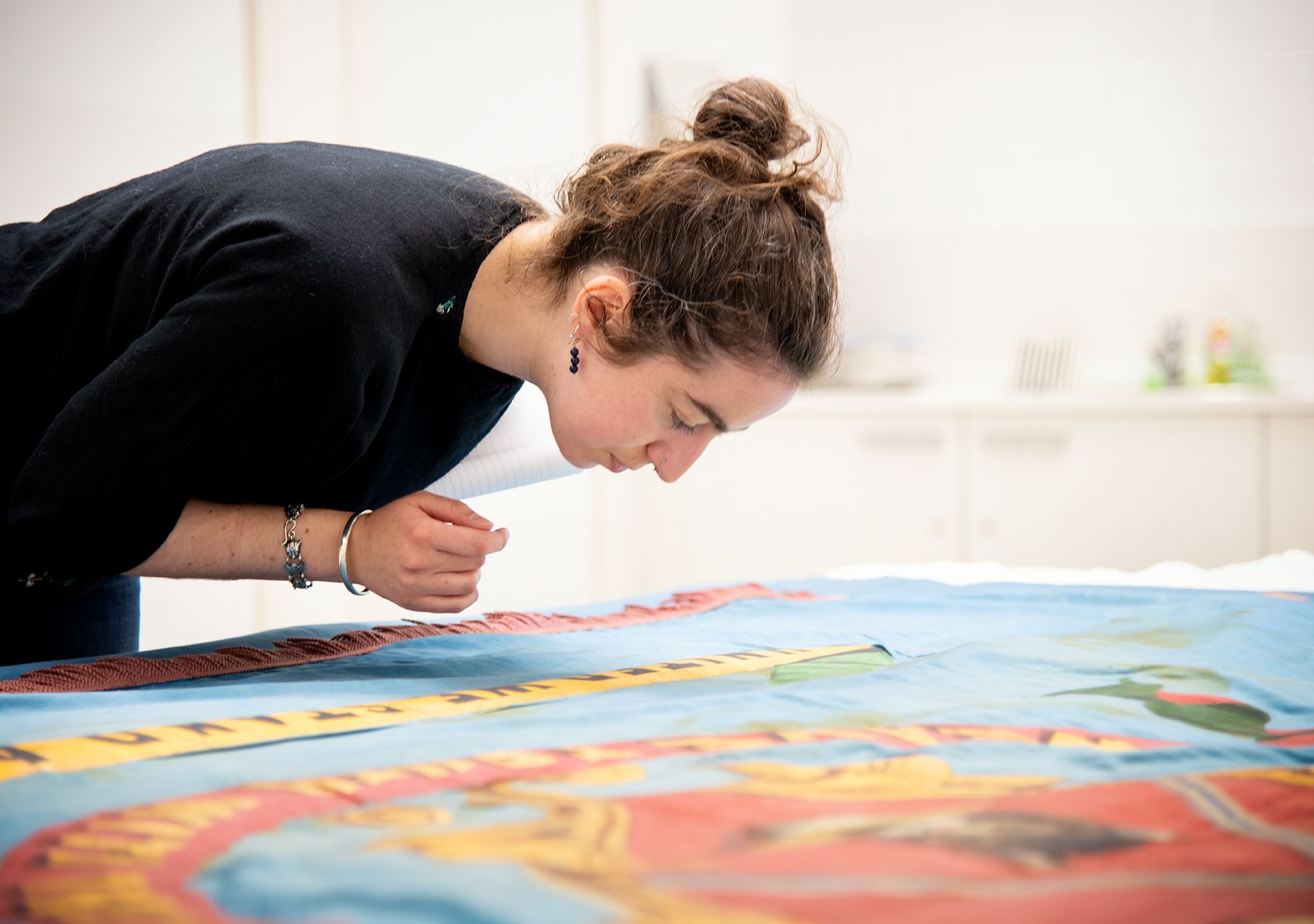 Banners from Paisley Museum being restored by a curator
All six of these objects require significant work to repair historic damage, secure painted fabrics and restore mounts and support materials. To support this work, we have partnered with the People's History Museum (PHM). Based in Manchester, PHM's conservation studio is designed specifically for the conservation of large textiles and they hold one of the largest banner collections in the UK. This expertise makes them the most skilled partner in the UK to help lead this conservation work.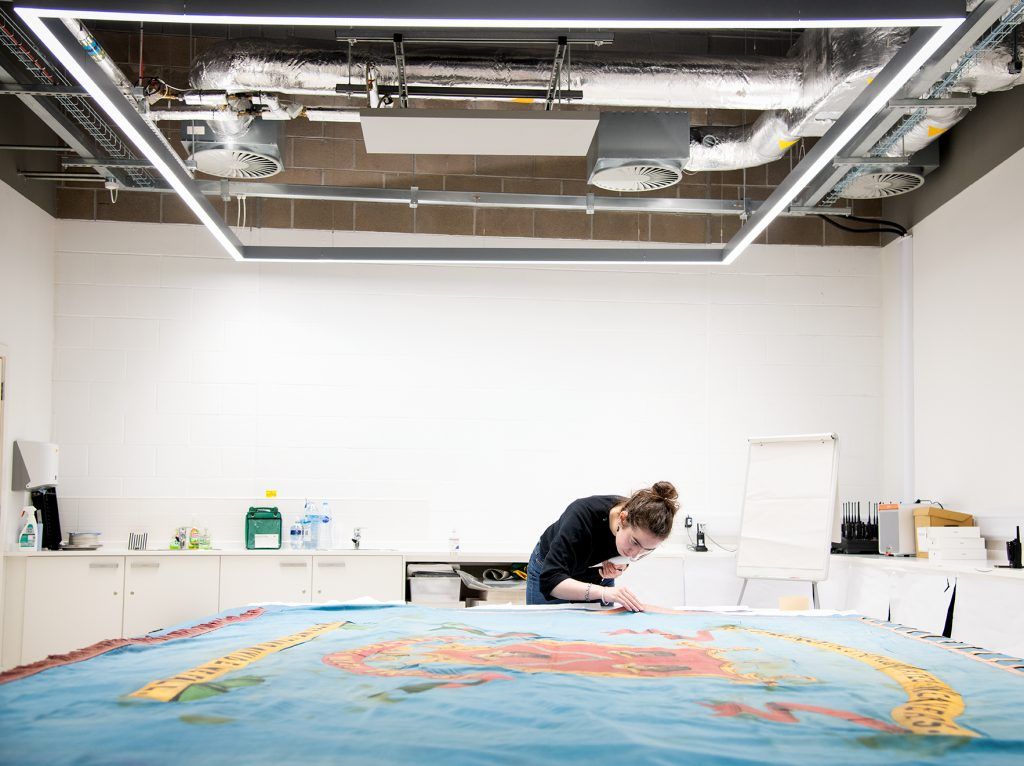 Curator working on a banner from the Secret Collection
A summary of the six objects is provided below:
A flag and two banners will feature in a display documenting the Chartist movement in Paisley and its working-class figures that played a national role in the fight to reform the parliamentary system.
Two banners will feature in a co-produced display about the Co-operative Women's Guild in Paisley, set up to fight for women's rights and social justice in the early 20th century. These banners were selected by a local woman's group, Kairos+.
A banner will help to tell the story of the Temperance movement in Paisley, specifically around two women's involvement in the campaign for the moderation of drinking in the 19th and early 20th centuries.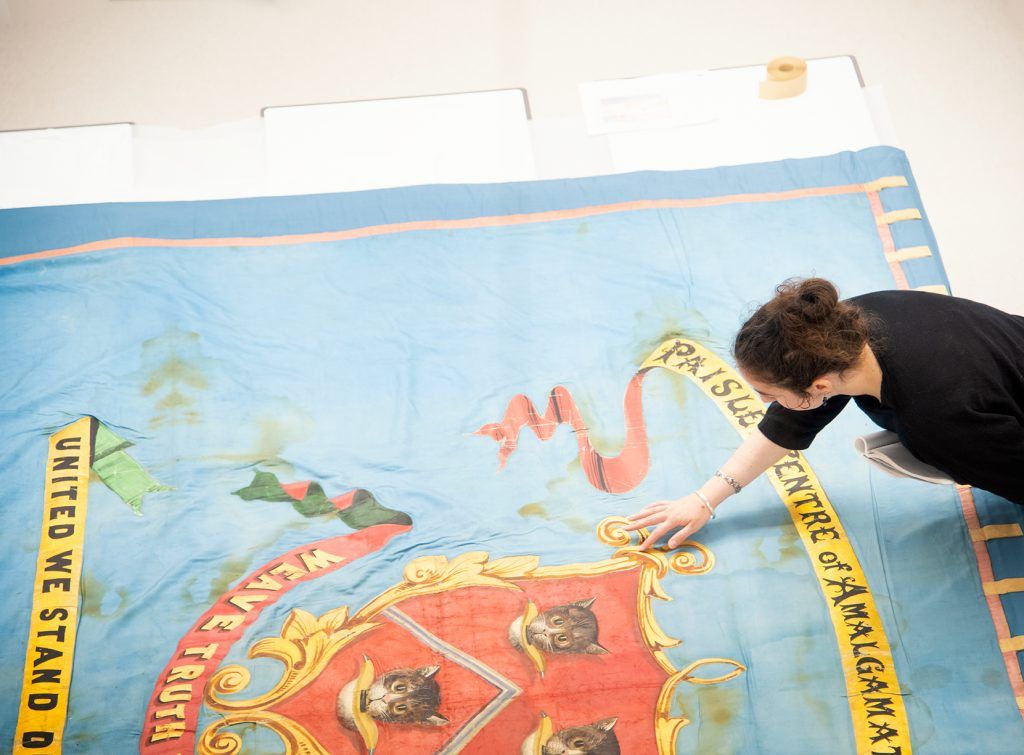 Top view from one of the 6 banners that will be displayed in Paisley Museum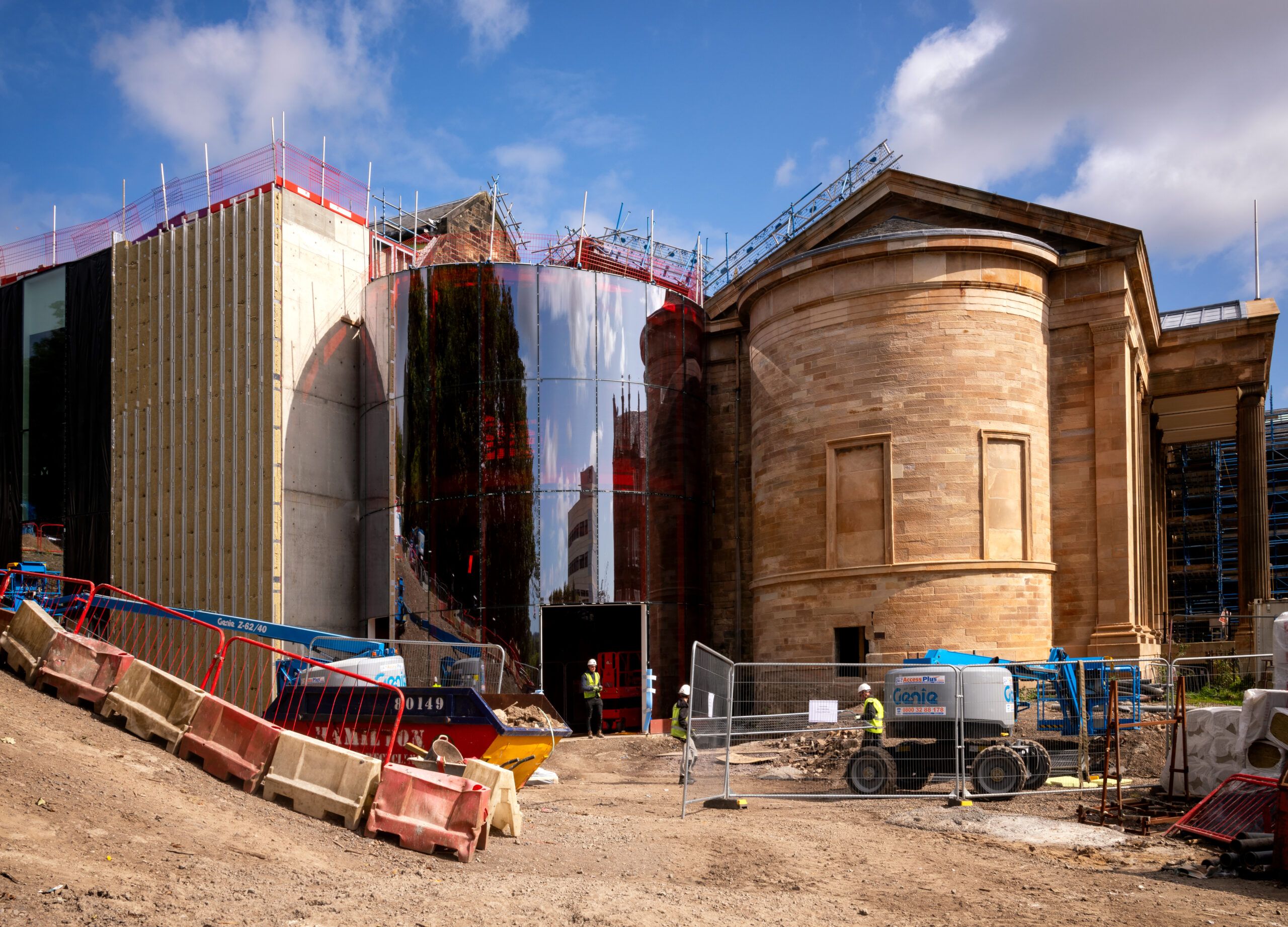 04 / 10 / 23
Check your knowledge and discover fast facts about the Museum's social spaces.
Read More
More News & Stories