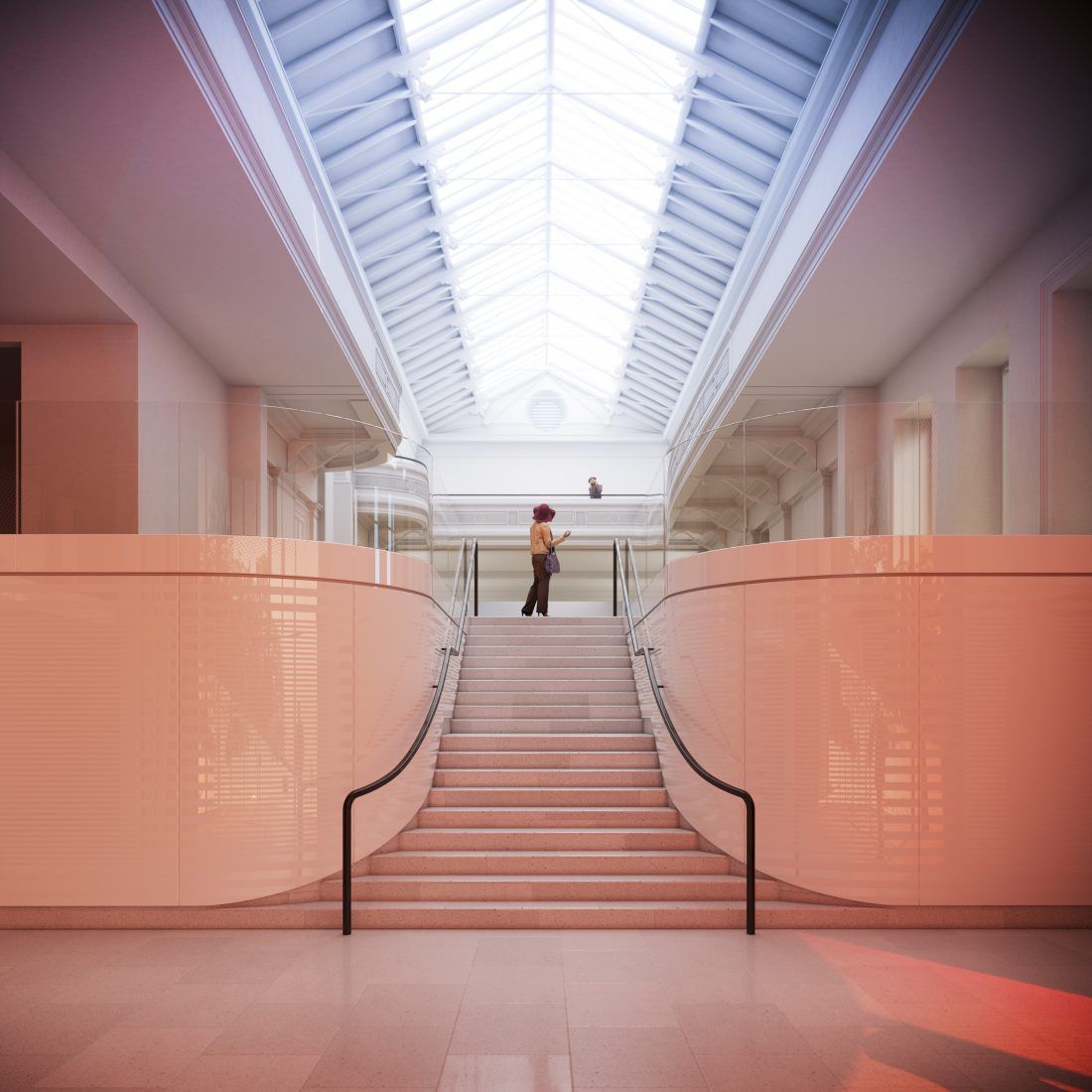 5 things you didn't know about Paisley Museum
1. The French fashion house, Hermès came to Paisley Museum to design one of its collections
Paisley Museum teamed up with French fashion house Hermès in a unique collaboration to use some of the town's original patterns to create new designs.
The Paris-based luxury goods manufacturer used Paisley Pattern designs from the Museum to create exclusive 'Paisley from Paisley' items for its silk and accessories 2019 spring/summer collections.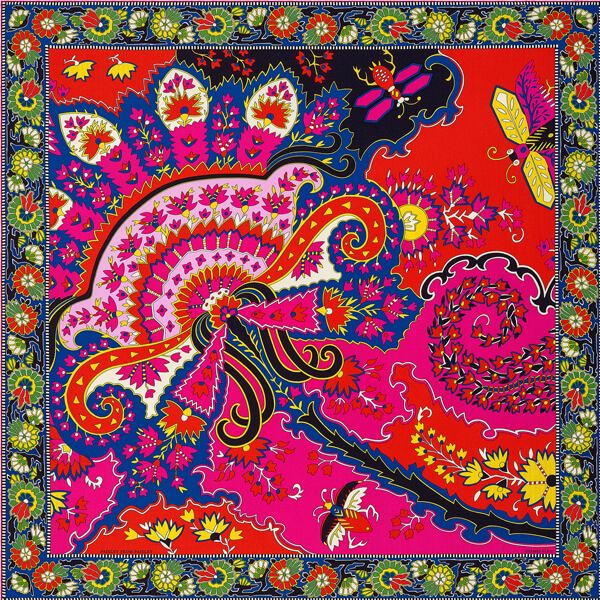 Hermes Paisley from Paisley
2. 275 years-old Jacobite letters will be exhibited for the first time in the refurbished Museum
The Jacobite collection, which includes letters of debt unpaid to Paisley after 275 years, will go on display in Paisley Museum for the first time.
On 29 December 1745, the Jacobites led by Bonnie Prince Charlie issued a summons to the then Paisley Town Council to meet and account for raising a local militia against them. This summons, along with a receipt from the Prince's Secretary for a £500 fine paid just five days later by the people of Paisley, will go on display when Paisley Museum reopens in 2024.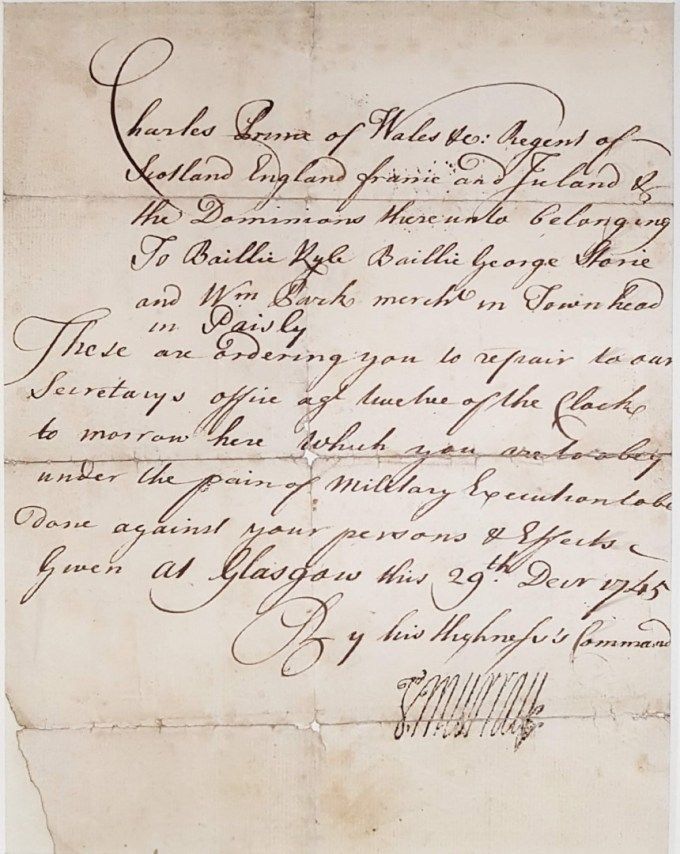 Jacobite Summons to Paisley Town Magistrates (1745 Rebellion)
3. Paisley Museum's collection of Alexander Wilson material is only surpassed by Harvard University
Paisley Museum has a significant Natural History collection from Renfrewshire and around the world. Additionally, our ornithology – the study of birds – collection is world-class. The Museum possesses a complete collection of the nine-volume American Ornithology by Alexander Wilson.
This pioneering work was the first significant publication to attempt to scientifically document all the birds of North America, the result of which awarded Paisley-born Wilson the international title of 'Father of America Ornithology'.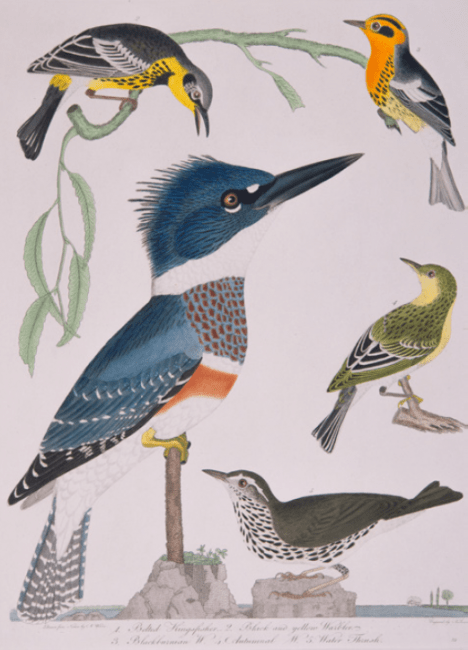 "Belted Kingfisher", American Ornithology, Bookplate 23, Alexander Wilson
4. Paisley's weaving heritage will be brought back to life in the Interactive Weaving Studio
Weaving and its related skills are part of the cultural heritage of Paisley and create a strong sense of local identity. The reimagined museum will feature a weaving studio that will bring this heritage to life.
The Interactive Weaving Studio will include more than 30 objects including a Jacquard and Plain Loom, punch cards, shawls and other equipment such as shuttles. Through an immersive digital experience as well as live weaving demonstrations we will explain how they were used. This will give visitors a better understanding of the objects, the people who used them and the fabrics they created. To support this work, we are currently working with Paisley YMCA to research the Jacquard Loom and to create an interactive game for visitors to enjoy and learn from.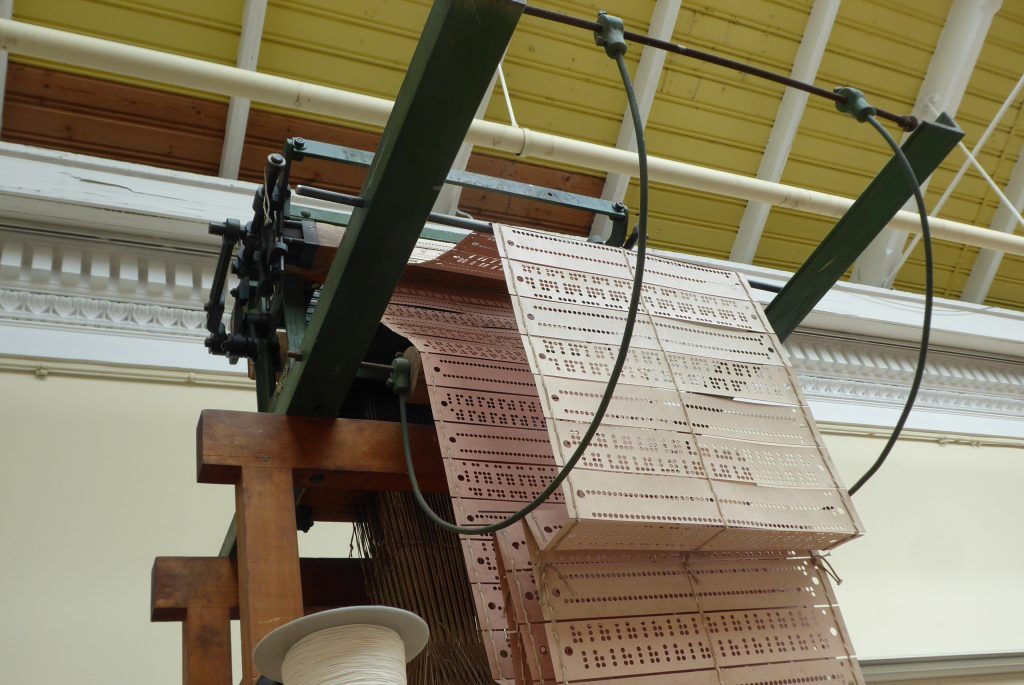 Jacquard Loom Punch cards
5. An insect specialist was Paisley Museum's first curator
As the museum's first curator, Morris Young plays an important role in the history of Paisley Museum. Over the course of his 26-year tenure as curator, Young oversaw how Paisley Museum grew and developed. In this role, Morris Young was well placed to pursue his own academic interests…
As an entomologist, Young studied insects where he specialised in studying beetles – making him a coleopterist. Indeed, prior to his employment at Paisley Museum, Young had gained a reputation as a specialist in his field. This led to him becoming a fellow of the Entomology Society of London and was well known by his European peers.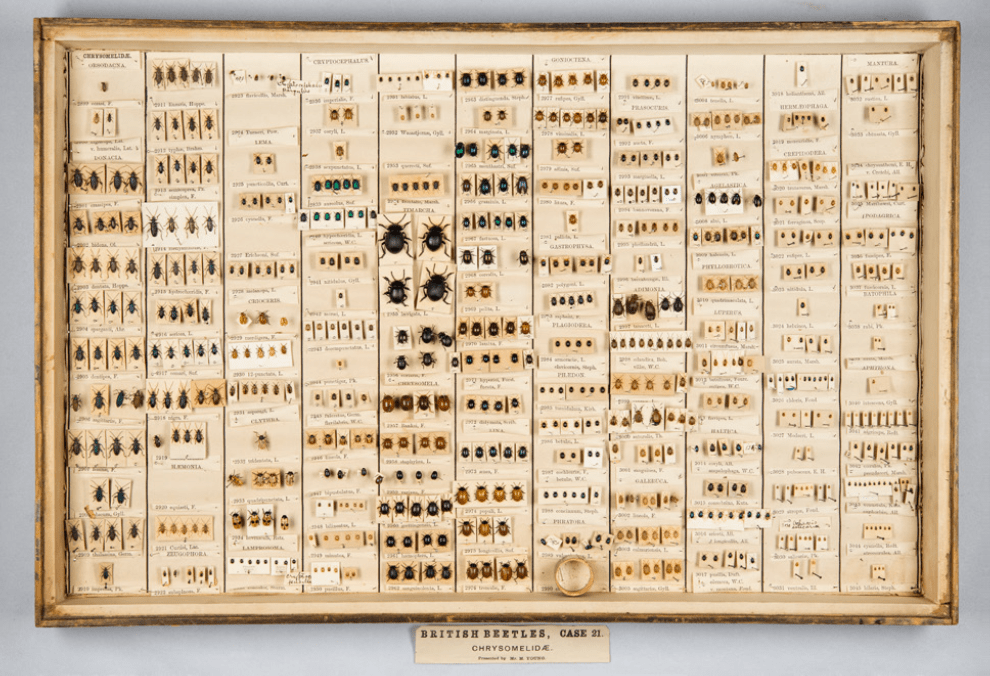 Tray of pinned British ground beetle specimens from the Carabidae family, Morris Young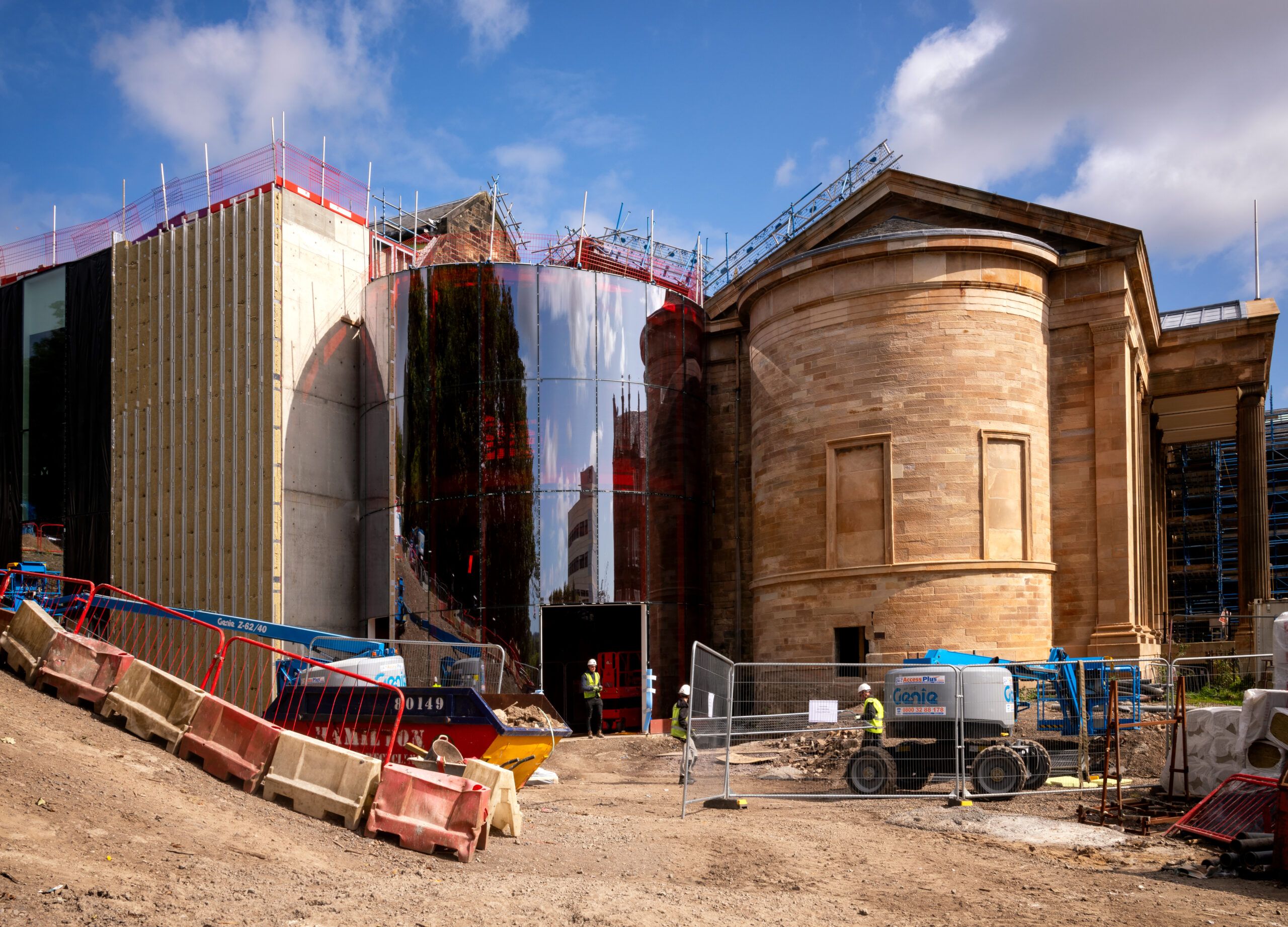 04 / 10 / 23
Check your knowledge and discover fast facts about the Museum's social spaces.
Read More
More News & Stories